Key thoughts and analysis from Saturday's Premier League action
theScore examines the most important developments and biggest talking points from Saturday's slate of action in England's top flight.
Veterans sealing legacies, for better or worse
The wizened gang of British gaffers lazily rotating on the Premier League's managerial merry-go-round seemed to fade. Tony Pulis announced his retirement in January, and Steve Bruce might follow suit; Alan Pardew is gallivanting around Europe, stopping at clubs in the Netherlands, Bulgaria, and Greece; Mark Hughes is in League Two with Bradford City; and a smirking Steve McClaren strolls around Manchester United's training ground as one of Erik ten Hag's assistants.
But then, in a season of great upheaval, three of the group's elder statesmen returned for one last hurrah. Roy Hodgson went back to boyhood club Crystal Palace, Neil Warnock was tempted into a second spell with Huddersfield Town in the Championship, and Leeds United desperately turned to Sam Allardyce in their efforts to avoid relegation.
For Hodgson and Warnock – who are aged 75 and 74, respectively – their most recent tenures served as a reminder of their qualities. The former uncharacteristically prioritized attacking at Palace, allowing their inventive midfielders and wingers to flourish. The club's Premier League status is assured for next season. Warnock may have completed his greatest achievement: Huddersfield were sleepwalking toward relegation to the third tier – fans were apathetic, players were despondent – but since his first match in charge, the Terriers have collected the league's fifth-best point tally to ensure survival with a match to spare.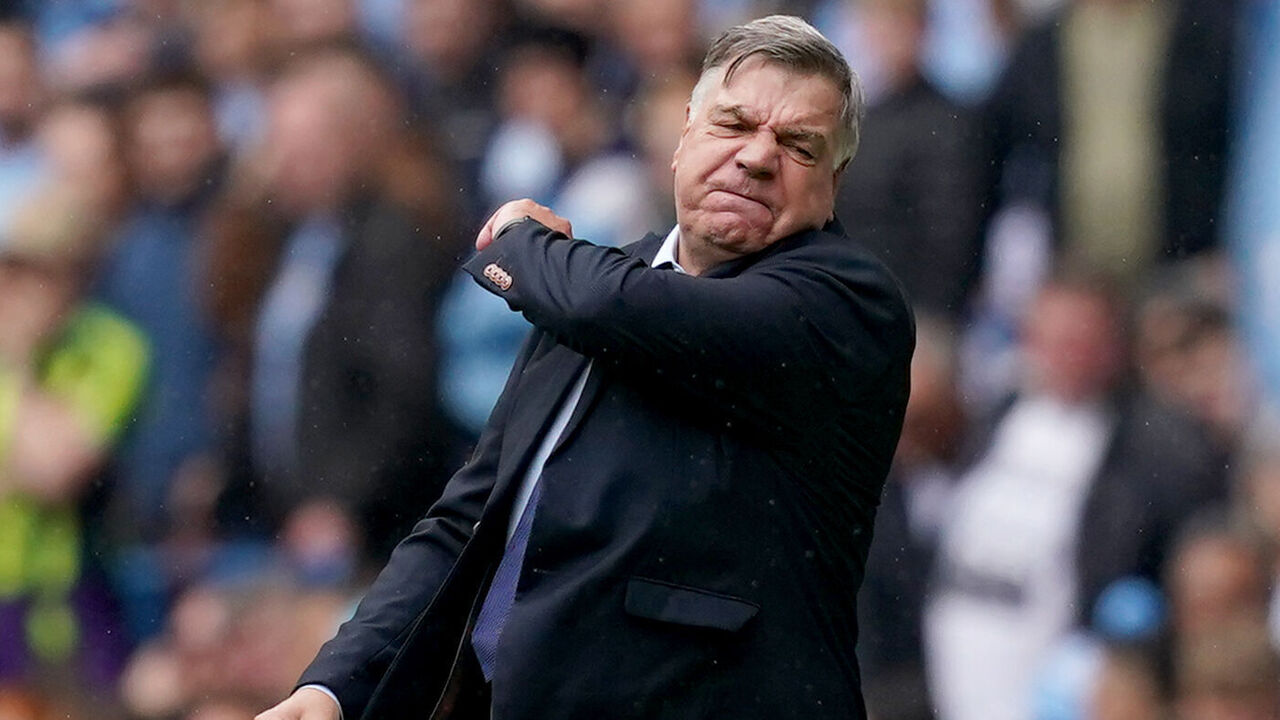 But Allardyce's legacy might be defined by his less-impressive traits after his four-game stint with Leeds. His laughable assertions that he's as good as Pep Guardiola, Jurgen Klopp, and Mikel Arteta before a 2-1 loss in his debut at Manchester City reinforced an image of a deluded, brash, and frankly disagreeable figure. In the game itself, City exploited Leeds' deep and narrow shape: pass out wide, beat a man, and then pass into the space in front of the visitors' backline. That was the precise route for when Riyad Mahrez set up Ilkay Gundogan for both of City's goals. Big Sam's tactics were predictable – it's the scheme he's almost exclusively used since he left Bolton Wanderers in 2007 – and easy to pick apart.
City should've won by much more. The scoreline flattered Leeds.
Allardyce, 68, had arguably the toughest opponents in football for his first match in Leeds' technical area, but with a squad that was assembled for attack-minded coaches and a fractured relationship between the club and fans, this job looks a poor fit for a defense-minded and abrasive figure in the dugout. Allardyce cares deeply about his reputation, but he's certainly picked one of the trickiest ways to prove his apparently high standing in the game.
Kane at a crossroads
Harry Kane has an interesting decision to make.
The Tottenham Hotspur striker moved into second place on the Premier League's all-time scoring list on Saturday, overtaking Wayne Rooney with his 209th career goal in England's top flight. Only Alan Shearer, sitting on 260, has more. Assuming he remains in the Premier League – and stays healthy – Kane, still only 29 years old, will almost certainly surpass Shearer's mark.
Therein lies the intrigue. Kane's future is the subject of much debate. Having tried to engineer an exit from Spurs in the past, he could finally decide, with his contract set to expire in 2024, that it's in everyone's best interest for him to seek greener pastures – and trophies – elsewhere this summer.
The two players now sandwiching him on the scoring chart offer examples of the potential paths Kane could follow. Shearer, having won the Premier League title with Blackburn, opted to join his hometown club, Newcastle United, instead of Manchester United. He proceeded to rack up individual accolades but never lifted another major trophy at club level. Rooney, meanwhile, did something resembling the inverse, leaving boyhood team Everton for the Red Devils and eventually becoming one of the most decorated Englishmen of his generation. Should he decide to remain in his homeland, Kane's options appear limited to either joining Manchester United or remaining in north London. The former presents a more tangible path to silverware – a clinical No. 9 would greatly improve Ten Hag's team – while the latter would see him continue in a place where he's a beloved talisman but where opportunities for anything more than moral victories are rare.
Kane, a three-time Premier League Golden Boot winner, is already the all-time leading scorer for both Tottenham and England. Are these types of individual accolades enough to keep him satisfied? The situation is approaching a breaking point.
Quick free-kicks
Can Liverpool really pull it off?
Liverpool's hopes of a top-four finish looked like little more than a pipe dream just a month ago. Six consecutive wins later, though, and the Reds, almost inconceivably after their erratic performances earlier in the season, are still alive in the Champions League chase. Saturday's narrow 1-0 victory over Brentford wasn't perfect, but at this point, that doesn't matter. Racking up wins is all that counts, and Klopp's streaking team closed to within a point of fourth-placed Manchester United thanks to another record-breaking goal from Mohamed Salah. They remain serious outsiders to crack the top four – both United and Newcastle have two games in hand on the Merseyside outfit – but the fact that this is even a conversation is a testament to Klopp and his players, who didn't throw in the towel when it looked as though there was every reason to do so not long ago.
Madueke a ray of hope for Chelsea
With four matches remaining in their hellacious season, Chelsea are simply looking for silver linings and opportunities to find something positive – anything, really – to take forward into 2023-24. They may have just that in the form of young winger Noni Madueke. The 21-year-old, signed from PSV in January, was the standout performer as the Blues recorded their first win since Frank Lampard's return on Saturday. Though Madueke didn't get on the scoresheet against Bournemouth, he was a constant threat with the ball at his feet; his trickery and desire to drive past defenders offered impetus for a team that has been lethargic for so much of its miserable campaign. There are several significant squad-building questions that Chelsea must still address going forward, but Madueke's late-season flourish is generating some optimism. Perhaps Chelsea's extravagant spending wasn't all in vain.
Pep's peculiar bench use
Guardiola rotated his lineup for the match against Leeds. John Stones, Rodri, Bernardo Silva, and Jack Grealish were named among the substitutes, no doubt with consideration toward who'll start Tuesday's Champions League semifinal first-leg bout with Real Madrid. However, the lack of in-game management thereafter was strange. Erling Haaland has now played every minute in his club's last four matches for the first time in almost 18 months, and Kevin De Bruyne worked the full game after a two-match layoff due to injury. Getting another three points in the Premier League was obviously important, but Guardiola's load management has been near-immaculate this season, and he can't afford to overwork his players at the crucial point of a potentially historic campaign. He needs his stars available for every game.
The Ings-shaped hole
Eventually, Aston Villa were going to miss a player of Danny Ings' quality. Ollie Watkins' excellent form has dropped off since he bagged two goals and an assist against Newcastle United in mid-April, and it would be unfair to expect 19-year-old Jhon Duran, who only started 14 MLS matches before his switch to Villa Park, to make an instant impact in the Premier League. Ings' off-the-ball movement and clinical finishing could've made a difference during Saturday's 1-0 defeat at Wolverhampton Wanderers, but instead, his talents are largely wasted since his January move to West Ham United. It'll be interesting to see what Villa do in the summer: Do they find an extra striker to compete with Watkins for minutes or trust Cameron Archer in that role after his impressive return of 10 goals and 16 assists over 19 appearances for Middlesbrough in the Championship?
Stat of the day
The only king that matters at Anfield.
Tweet of the day
The royal family continues to add more silverware to its collection.