Monaco GP Takeaways: Ocon's moment, Leclerc's struggles, who can stop Verstappen?
Following each race weekend this year, theScore's editors offer their takeaways. We continue the 2023 schedule with the Monaco GP.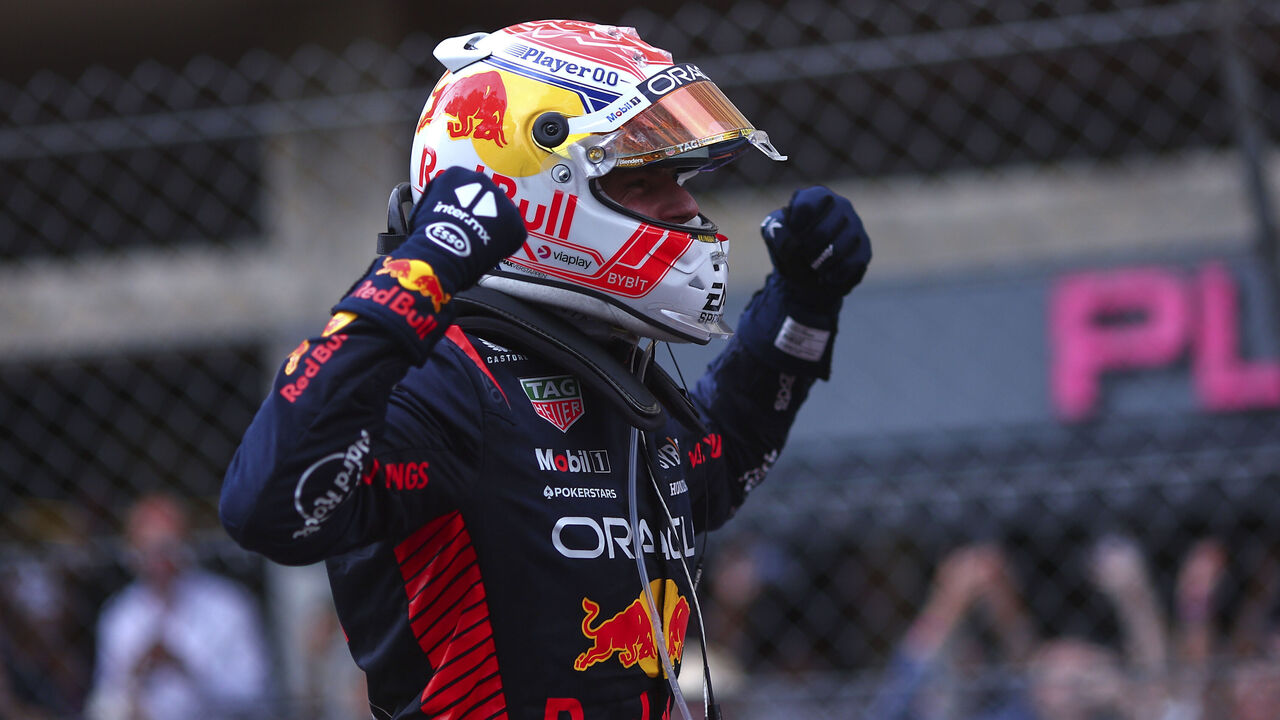 What does it take to beat Verstappen, Red Bull?
Monaco was supposed to be our best chance at seeing a non-Red Bull car take the checkered flag. Yet it ended with a familiar sight, as Max Verstappen won Sunday's race by nearly 28 seconds to conclude a brilliant weekend.
Monaco is typically known as a circuit where the race is decided on Saturday. And even after a heroic, last-gasp pole lap by Verstappen, the reigning world champion certainly didn't have it easy on Sunday. Starting on opposite tires of his front-row foe Fernando Alonso, the 25-year-old somehow nursed his medium tires into the hard-tire window while maintaining a comfortable lead during the first stint. But, it was a questionable call from Aston Martin which saw Alonso pit for new slick tires as the rain began to fall that firmly placed the race in Verstappen's control. All he had to do was survive a treacherous downpour that caused many other drivers trouble, and despite a few close calls with the wall, Verstappen held on comfortably to win.
"We had enough margin with nine or 10 seconds when he pitted that even being three or four seconds off the pace, we'd have still been three or four (seconds) up the road," Horner said. "I was surprised they took the medium tire, and that totally got us off the hook, and then it was a question of getting it to the pits and having us turn the car around."
The circumstances and outcome of Sunday's race begs the question: Can Red Bull be beaten anywhere? It felt like Monaco was destined to put a new face on the top step of the podium, as Horner admitted there wasn't the usual optimism within the team.
"I think we were on the ropes here," Horner added. "We knew coming into this weekend this was going to be our biggest challenge in the first half of the year."
Red Bull had an answer for everything thrown at them. The track characteristics lacked features that favor the RB19's straight-line speed. But, after a few setup changes following FP1, Verstappen controlled the timesheets. He then sat fifth in the final minutes of qualifying before clawing back three tenths in the track's final sector to take pole in extraordinary fashion. On Sunday, Aston Martin's alternate first-stint strategy and unpredictable weather threatened Verstappen's lead like we've never seen this season. Still, nothing changed, as the car with No. 1 painted on its nose triumphed for the fourth time this year.
The 2023 season has now started with six straight Red Bull wins. Turn the clock back a bit further and the picture gets even more somber for the rest of the grid. The Milton Keynes team has won 22 of the last 25 races going back to last year's Emilia Romagna Grand Prix. – Daniel Valente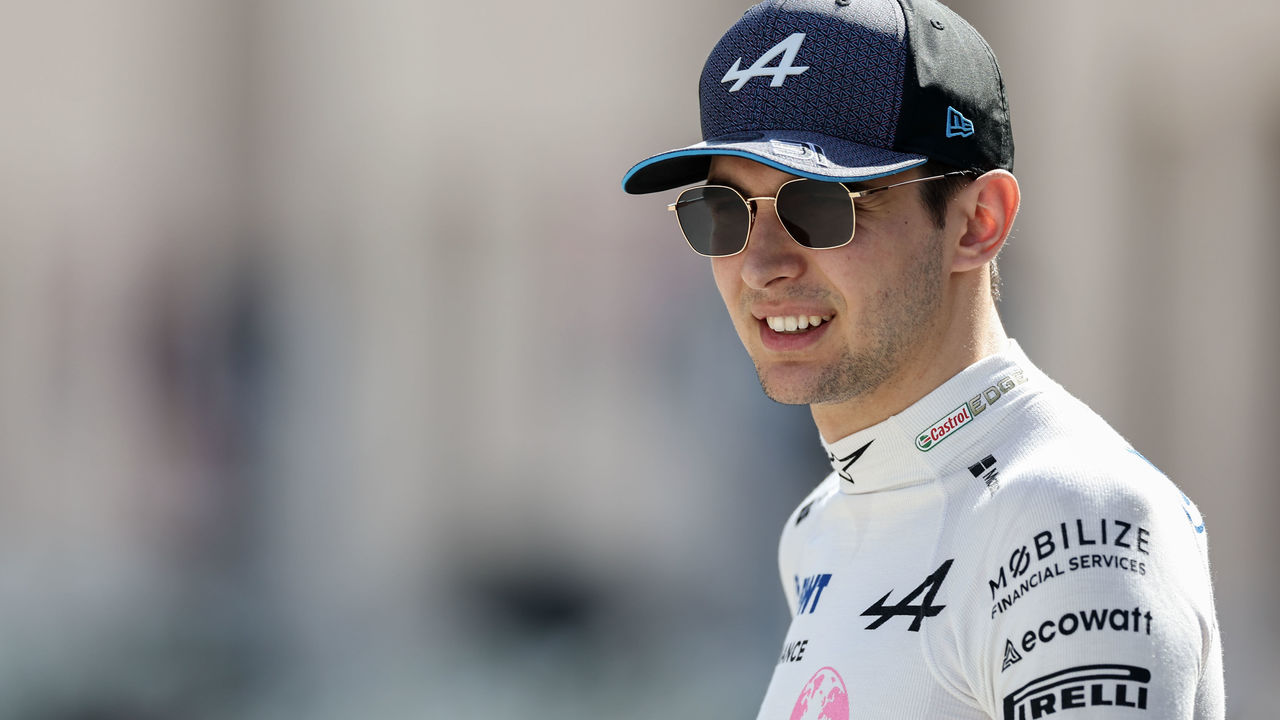 Ocon gives Alpine much-needed podium
After being blasted by CEO Laurent Rossi for a slow start to the season earlier this month, Alpine responded in a big way in Monaco with Esteban Ocon grabbing the team's first podium since Qatar 2021.
Alpine showed incredible balance throughout practice, and Ocon capitalized by qualifying fourth before a grid penalty promoted him to third. The French driver was on the limit Saturday, even sticking his Alpine on provisional pole for a brief period. His Sunday showing in changing conditions was just as good as he defended against an aggressive Carlos Sainz and Lewis Hamilton to take the final podium spot.
"We didn't put a wrong foot at any time. Even when we put the inter tires on it was the perfect time to do so, and I'm just enjoying the moment now," Ocon said. "It's been a while since I've been on the podium and I hope this is the first of many."
While guilty of sometimes getting lost in the shuffle, Ocon can extract quality performances like the one in Monaco. His third place Sunday was his third career podium and first since his unforgettable 2021 win in Hungary. Additionally, he's outscored Pierre Gasly this season despite the former Red Bull pilot's career credentials.
Ocon's drive was also a reassuring sign for Alpine, who were threatened with "consequences" if they didn't push for fourth place in the constructors' standings. Though there's a considerable gap to the likes of Aston Martin, Mercedes, and Ferrari in the standings, the Alpine car has displayed real pace at times this season. That all came together on the streets of Monaco with Ocon's podium and Gasly's seventh-place finish.
Also worth noting is that Ocon's result delivered a glimpse of the unpredictability that fans have been waiting for since the new regulations were introduced. The big three of Red Bull, Ferrari, and Mercedes filled 65 of the 66 podium places last season. That's begun to dissipate in 2023 as six of the 18 spots have now been occupied by Aston Martin (5) and Alpine (1). – Valente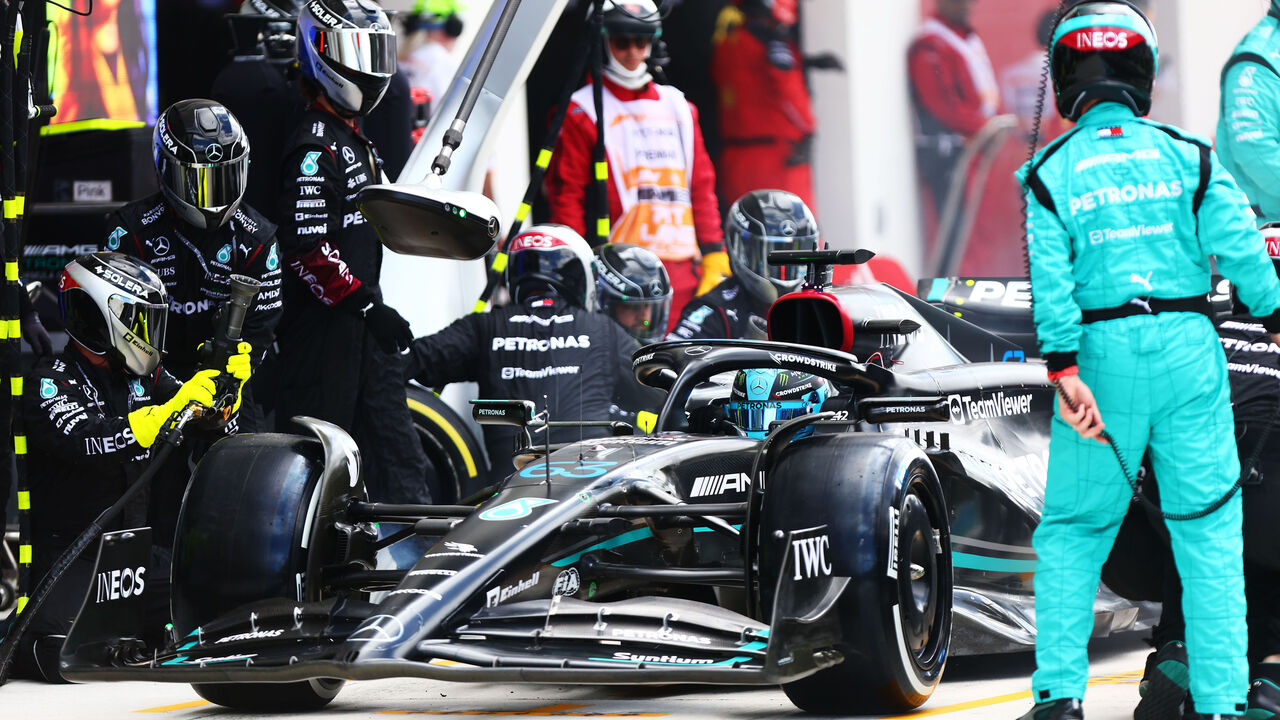 Mercedes' long-awaited upgrade package still a mystery
Mercedes weren't able to show off the full potential of their upgrade package in Monaco, but it has become clear that the team is second best on the grid right now.
While Alonso has been able to really harness everything in his Aston Martin, the same cannot be said for his teammate Lance Stroll, who trails the two-time champion by a whopping 78 points. Mercedes, meanwhile, continue to see both cars consistently bank points and now sit just one point back of Aston Martin heading into Spain.
"I'm really happy. We continue to move forward," Hamilton said after finishing fourth in Monaco, one spot ahead of teammate George Russell. "Coming into the weekend, I didn't know where we would stand. To come out 4-5 is really good points for the team. It's been so much work (to bring the upgrades here). We beat the Ferraris."
Mercedes brought in a number of upgrades – initially supposed to debut in Imola – for the weekend. The team altered its sidepods, tweaked the front suspension, and the floor design.
We likely won't be able to judge the progress of the team until Barcelona later in the week, but Hamilton said that the track is one that should really show off the changes.
"It is really difficult here to know," Hamilton said of Monaco.
While the team remains miles behind the Red Bull, it's the first time in a long time Mercedes will head into a race weekend with some optimism. – Brandon Wile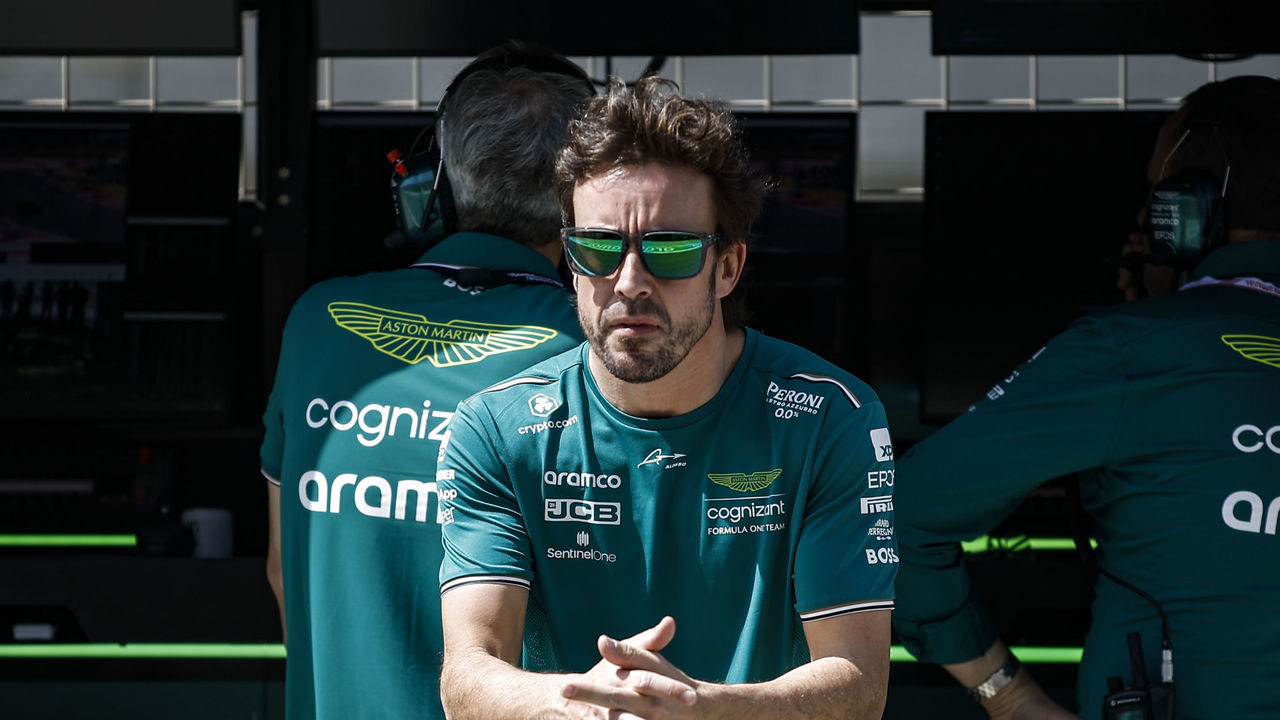 Aston's strategy seems suspect but, ultimately, insignificant
It started from Lap 1, with Aston Martin putting Alonso on hard tires. With Alonso starting alongside Verstappen, who has proven all year that his machinery is vastly superior, on mediums, Aston were essentially openly capitulating the first corner to the championship leader. It wasn't a great look off the bat, but playing the long game in the principality – which can easily feature multiple yellow flags and also be run on one pit stop – isn't a bad idea. And it certainly didn't help that Verstappen did a world-class job at conserving his tires while also comfortably maintaining the lead.
As the race developed, though, Aston's strategy got worse.
With rain starting to fall on the north side of the track, Alonso paged his pit crew and seemed to ask for intermediates. After getting radioed back confirming he would be put on intermediates, the pit wall reneged and then said it was going with slicks. It was early in the rain, so Aston was working with limited information. The rain wasn't only expected to miss the track entirely, it also wasn't expected to last long. If the pit wall could pull off putting Alonso on fresh slicks, this could've been a huge moment for it to make up time.
Instead, the rain worsened, and Alonso had to pit in consecutive laps to put intermediates on.
Luckily, Alonso had built such a sizable gap between himself and third place that it really didn't matter, which kind of makes it all a risk worth taking. But considering how chaotic the pits got as every driver stormed in to get more grip – which led to contact between Russell and Sergio Perez – it could've gone a lot worse.
Despite the mayhem, though, any serious incident was completely avoided.
"I had no full power around the laps, the braking was fragile, it was not easy, and I was surprised there was no safety car or incident," Alonso astutely noted. "Everyone did a great job today."
Of course, everyone except Stroll, who qualified poorly and was one of two retirements after clunking haphazardly around the streets of Monte Carlo for 62 of 78 laps. The Canadian made contact early with the Williams of Logan Sargeant heading toward the iconic hairpin on the opening lap, and he just never recovered.
After a promising start to the season, that's back-to-back finishes outside the points for Stroll and three of six. All while teammate Alonso, in the same machinery, has cruised to five podiums and another fourth-place finish.
Strategy is the least of Aston's worries right now. – Michael Bradburn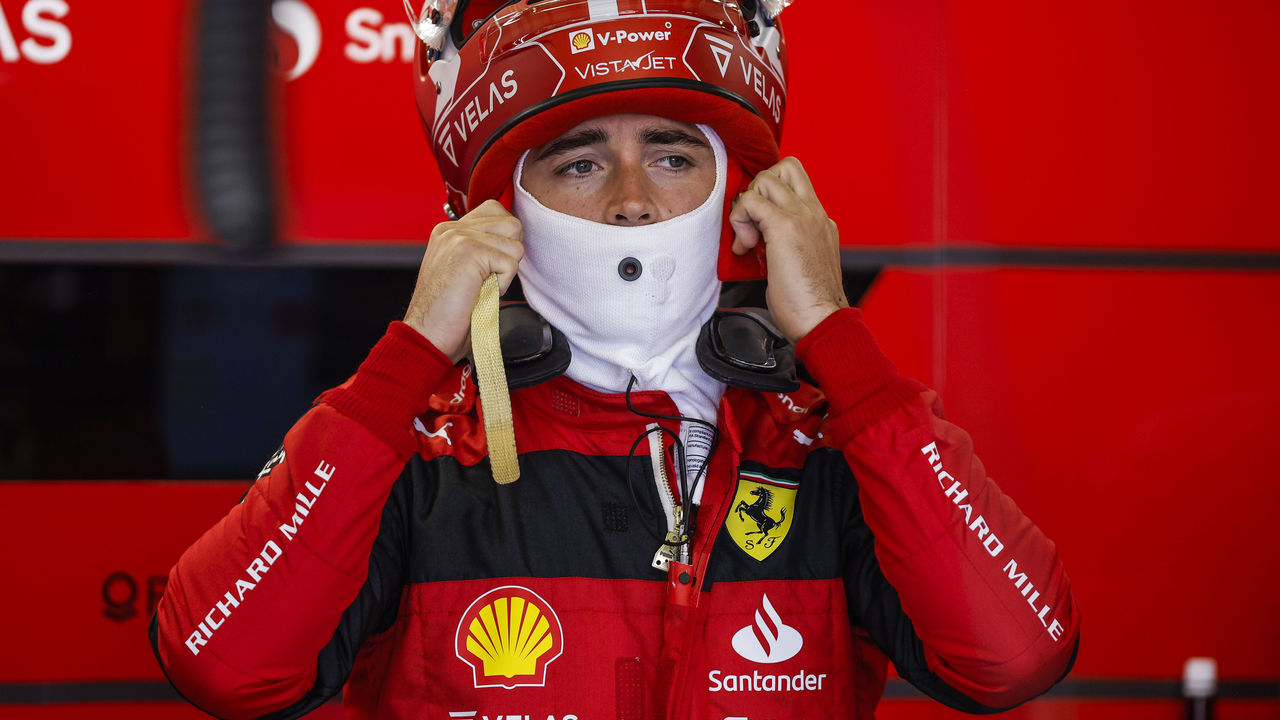 Leclerc's struggles at Monaco continue
Charles Leclerc should consider affixing a rabbit's foot to his front wing whenever he races in Monaco. The hometown hoodoo – dubbed "Lecurse" – is very real for the Monegasque driver.
At this point, it's become the stuff of legend.
Leclerc, born in Monte Carlo, literally grew up traversing the streets that make up Monaco's famous circuit. Sainte Devote, Mirabeau, and Rascasse might as well be his childhood backyard. More than any other venue, winning there would mean the world to the Ferrari star, but the iconic venue hasn't reciprocated his affection. One way or another, something always goes wrong for Leclerc in his home Grand Prix. This weekend was no different.
A three-place penalty for impeding Lando Norris in qualifying dropped him to sixth on the grid for Sunday's race, effectively harpooning any chance he had of getting on the podium for the first time, let alone winning on a track on which overtaking is notoriously difficult. Sixth is exactly where he finished after the eventful, partially wet race.
For a brief moment Saturday, it looked like he might even end up on pole. We all should've known better, really. Verstappen and Alonso promptly pumped in quicker lap times, before Leclerc's penalty – primarily the fault of his race engineer's lack of communication – sent him tumbling further down the order.
His race history in Monaco beggars belief, even going back to his Formula 2 days:
2017: Double DNF (Formula 2)
2018: DNF
2019: DNF after Ferrari's strategic blunder in qualifying
2021: Gets pole position, doesn't start race due to driveshaft failure
2022: Goes from pole to P4 after Ferrari's strategic errors
2023: Grid penalty in qualifying
Yes, the incident in 2021 – easily the most agonizing of the lot – was his own doing; Leclerc put his Ferrari into the wall while sitting on provisional pole during qualifying, and after the team decided not to change his gearbox for the race – doing so would have resulted in a five-place penalty – his machinery failed during a warmup lap Sunday.
If nothing else, at least he's now finished the last two races in Monaco. Given his track record, that's an improvement. Perhaps 2024 will finally be his year! – Gianluca Nesci
McLaren showing signs of life
It was a very exciting weekend for McLaren with both Norris and Oscar Piastri finishing in the points for the second time. But let's not get ahead of ourselves.
"A lot of positives to take," Norris noted after finishing ninth, one spot ahead of his rookie teammate. "It's all about how much risk you want to take here. It was a lot of fun."
That alone just sounds like a different Norris, who has been critical of McLaren's pace and hasn't held back about tempering expectations.
Even off of intermediates and in qualifying, the McLarens showed an improved pace. Norris made it into Q3 and Piastri narrowly missed the cutoff, qualifying 11th. In the race, they comfortably beat up on Haas, Williams, Alfa Romeo, and AlphaTauri – the teams they should've been pummeling out of the gate.
That said, it's important to note that Monaco isn't a great litmus test for how a car will perform at any of the other tracks. Drivers rarely reach top speed around the tight street circuit, and overtaking is especially difficult. Can Piastri defend a position under DRS? Do they have the pace on legitimate straights? This performance is unlikely to change any of that, but it's still a very impressive showing on a very demanding track in difficult weather conditions. – Bradburn