Which of the NBA's head coaching vacancies is most appealing?
With a little more than a month before the 2023 NBA Draft, one-sixth of the NBA's 30 head coaching jobs are available. For five franchises, an opportunity exists to right the recent wrongs that resulted in those dismissals.
We ranked the five openings from least to most attractive based on the roster strength, the team's market, and the timeline of pressure to compete for a championship.
5. Detroit Pistons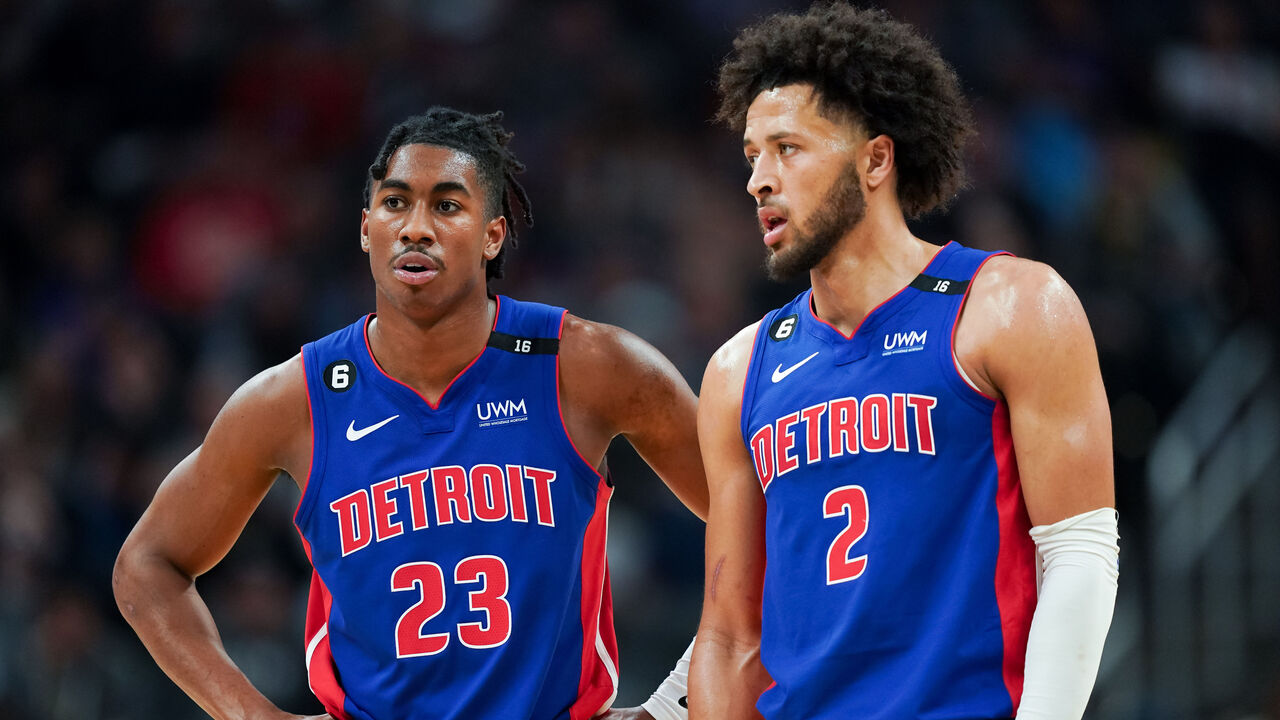 Pros
Bona fide young core headlined by Cade Cunningham, complemented by Jaden Ivey and Jalen Duren.
No. 5 pick in the upcoming draft.
Approximately $25 million-$30 million in cap space to play around with in free agency.
Cons
Barren roster that needs injection of talent immediately. Detroit finished with the NBA's worst record last season.
Not a glamour destination for free agents.
Pressure to turn around fortunes somewhat soon – four seasons since the Pistons' last playoff appearance.
There's nowhere to go but up for the Pistons. With the additions of Ivey and Duren in the draft and veterans Alec Burks and Bojan Bogdanovic via trade over the summer, the franchise was marked as a potential dark-horse play-in tournament team heading into the 2022-23 season. Any hopes of a competitive campaign were lost in December when rising guard Cunningham suffered a season-ending shin injury. Detroit's gift for a league-worst 17-65 record? The fifth pick in June's draft and missing out on the consensus trio of Victor Wembanyama, Scoot Henderson, and Brandon Miller. Whomever the Pistons take will still be an immediate upgrade from a talent perspective – ideally, a versatile wing who could complement the team's abundance at guard and center.
Beyond the existing team and high draft pick, Detroit has enough cap space to add a few quality players to round out the rotation this offseason. The club could also opt to maintain flexibility to chase stars in the near future, as it's expected to have $60.8 million in payroll spending for the 2024-25 season. On the flip side, Detroit might need to pay up to add even average players to incentivize free agents to join a team that averaged 20 wins over the last four seasons.
With the building blocks of the next quality Pistons team set, the club's new coach would ideally be a first-time bench boss who can evolve with the squad – the antithesis of veteran Dwane Casey. Recent similar success stories include Taylor Jenkins with the Memphis Grizzlies and Willie Green with the New Orleans Pelicans.
4. Toronto Raptors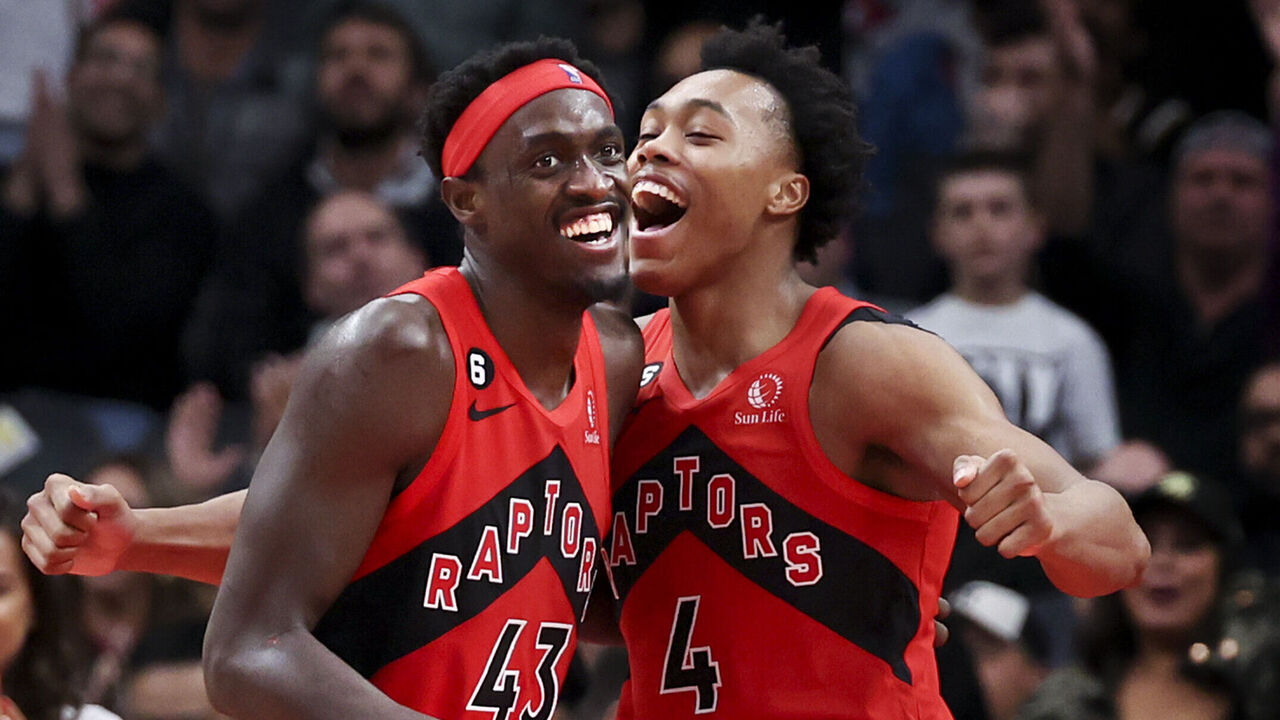 Pros
Core of Pascal Siakam and Scottie Barnes presents several unique building paths and play styles.
Team president Masai Ujiri remains one of NBA's most respected executives.
Franchise traditionally values development and multi-year approach.
Cons
Ownership seems to want to win again sooner rather than later.
Futures of pending free agents are very much in the air.
Roster may need significant overhaul to make playoff impact.
Toronto's play-in meltdown against the Chicago Bulls was the final, painful nail in a season filled with plenty of down moments. The Raptors' inability to crack the first round convinced Ujiri to part with championship head coach Nick Nurse and was a reminder that the roster may not be sufficient in a top-heavy Eastern Conference.
Ujiri said during his end-of-season presser that the league's parity convinced him to trade a first-rounder at the deadline for Jakob Poeltl instead of shipping off expiring contracts and veterans in a rebuild. While he was a notable upgrade for a team without a proven center all year, Poeltl alone couldn't transform the Raptors into what Ujiri hoped. Some of that fell on Nurse, but some may be outside a head coach's control.
Poeltl, Fred VanVleet, and Gary Trent Jr. are all set to hit free agency. Toronto's front office needs to decide if its current path will truly bring postseason success or if a proper overhaul around former Rookie of the Year Barnes – which would almost certainly require trading two-time All-NBAer Siakam – is needed. If they try to awkwardly maneuver in the middle, it could be a daunting task for any incoming coach and see candidates pass on Toronto's limited ceiling.
3. Philadelphia 76ers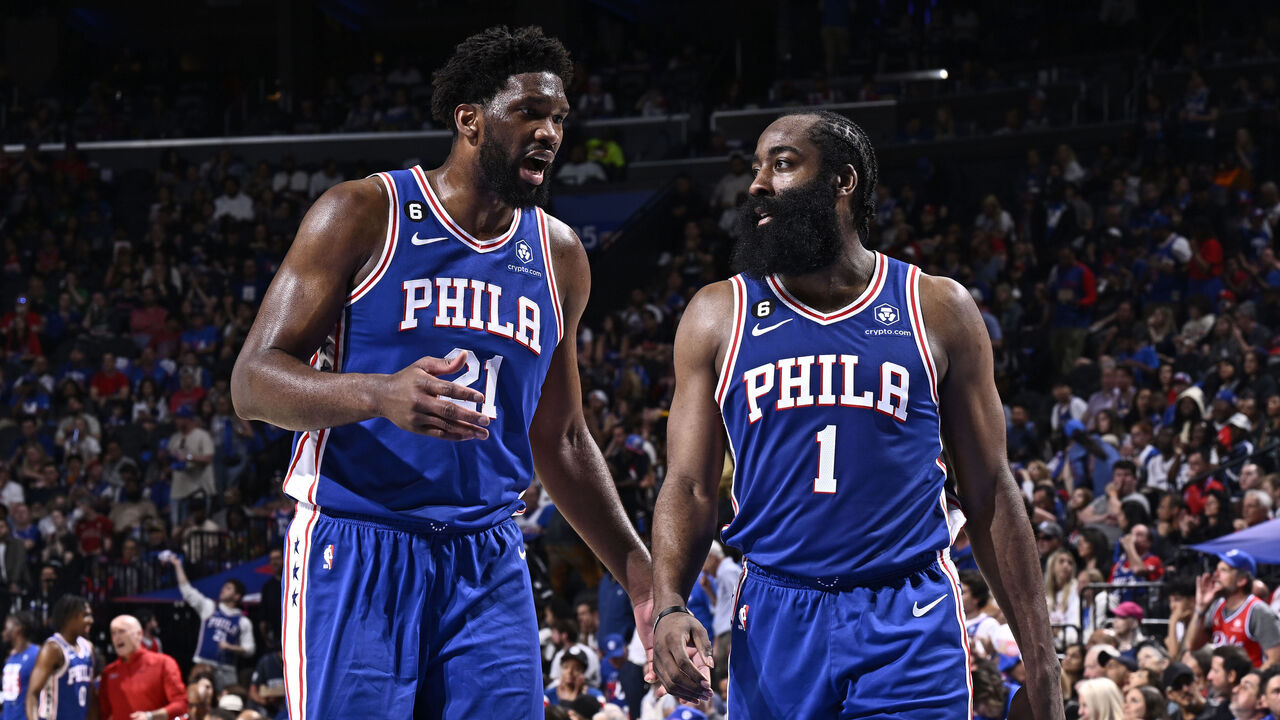 Pros
Reigning MVP Joel Embiid.
Daryl Morey, an ambitious president of basketball operations.
A balanced roster surrounding Embiid that should qualify for the playoffs, with or without star guard James Harden.
Cons
Harden's impending free agency, with his decision dictating the team's next steps.
Immediate pressure to advance past the second round. The Sixers haven't made the conference finals since 2001.
Outside of Tyrese Maxey, no quality blue-chip prospect who can help the roster reach the next stages of contention.
After the latest elimination from postseason contention, it's never been more clear that the Sixers need a playoff-ready coach to boost the roster. Despite amassing a 154-82 regular-season record under Doc Rivers, Philly relieved the veteran coach of his duties following the franchise's third consecutive postseason failure to get out of the Eastern Conference semifinal. Even with Harden and Embiid unable to score over 20 points each in the do-or-die Game 7 against the Celtics, a coach with a more imaginative offensive approach and increased awareness during crunch time might have secured a conference finals appearance this campaign.
There are now real consequences for the franchise and, by extension, the next bench boss. Harden reportedly plans to test free agency. If he departs for another team, the Sixers will have few avenues to replace his production and maintain contender status without gutting the roster and using major draft capital to acquire a player of his caliber to pair with Embiid. The lead guard's decision to return will weigh over the heads of the franchise for the short term. But the next coach can achieve legendary status long term if they can guide the 76ers to the Finals, a feat not seen in Philadelphia since 2001.
2. Milwaukee Bucks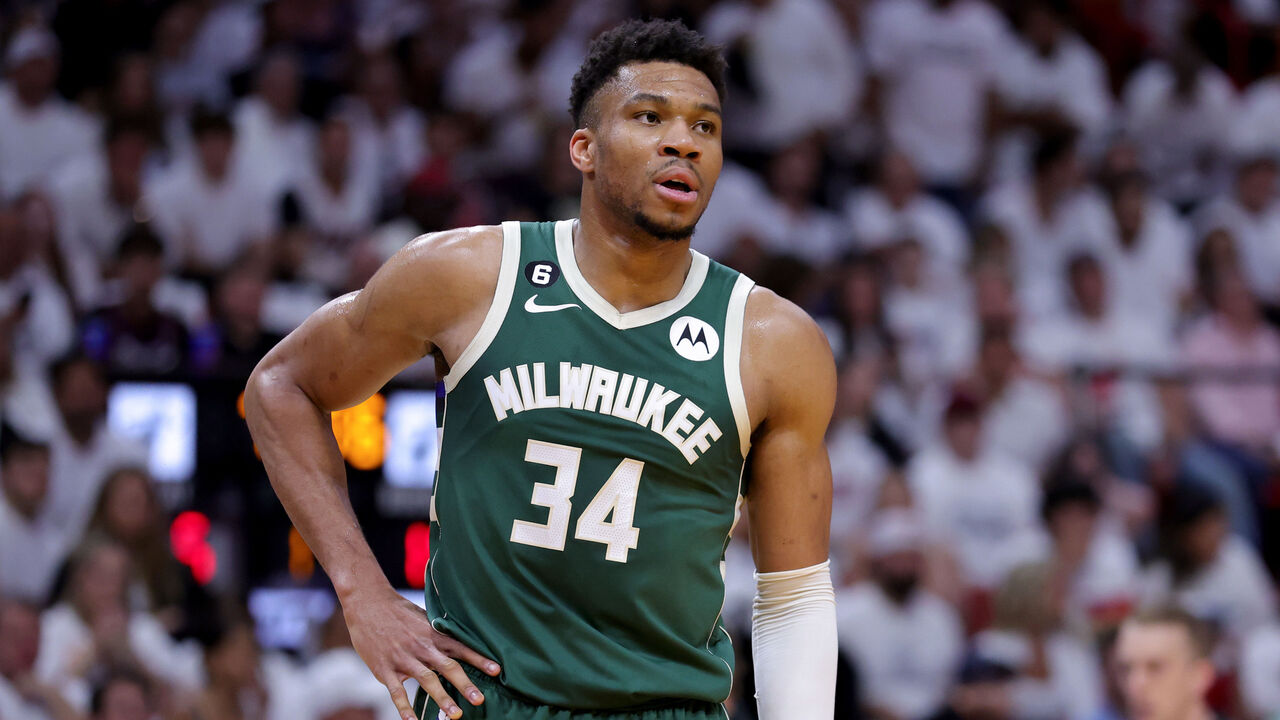 Pros
Perennial MVP candidate in Giannis Antetokounmpo securely under contract.
Arguably easier path to contention in East.
Veterans familiar with what it takes to win from 2021 title.
Cons
One of the oldest rosters in the league by average age.
Immediate high-pressure expectations.
Key contract decisions needed, including with Khris Middleton this summer.
Milwaukee is a tantalizing win-now opportunity but with slightly more pressing questions to answer right now. For one, the Bucks need to quickly decide on their plans for Middleton. He has a $40-million player option for the 2023-24 season. But at 32 years old, Middleton may elect to decline it to secure more guaranteed money in free agency, arguably his last chance at a lucrative long-term contract.
If Middleton isn't in their plans, they risk losing Antetokounmpo's long-time running mate for little to nothing thanks to their restrictive salary-cap outlook. Defensive specialist Brook Lopez is another conundrum to solve this summer as a pending free agent. However, the Bucks are likely better suited to retain him since the journeyman big is already 35 and Milwaukee owns his Bird rights.
Of course, all that might be inconsequential to bench boss suitors because of the opportunity to coach a perennial MVP candidate in Antetokounmpo, who's still only 28 and under contract through at least 2024-25. Whatever the rest of Milwaukee's roster looks like when the dust settles, having Antetokounmpo likely continues the Bucks as a contender and keeps them as an attractive destination for potential players and coaches. Even with Jrue Holiday's contract entering its final season next year, you nonetheless expect Milwaukee to garner plenty of interest.
1. Phoenix Suns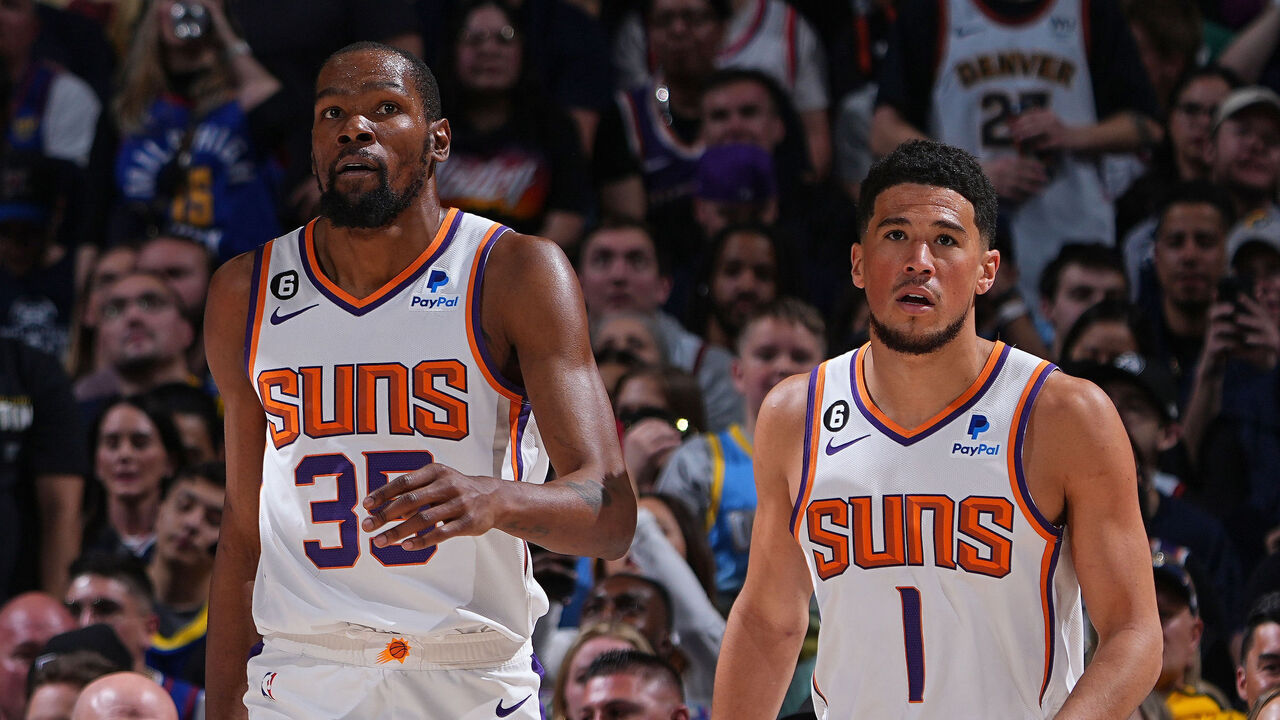 Pros
Expected contenders with Devin Booker and Kevin Durant, who are safely under contract.
New owner Mat Ishbia has proven he will go all-out for title.
Having Durant, Booker provides an edge when chasing veterans on discounts to round out roster.
Cons
Contending status comes with immediate pressure.
Chris Paul's age and injury history could lead to change at point.
Need to address depth lost in Durant deal.
There isn't a better takeover opportunity in the NBA right now than in the desert. Back-to-back second-round exits ultimately cost Monty Williams, but Phoenix is more than well-equipped to help its future head coach navigate lofty expectations. Booker took another step this year by leading all scorers in the playoffs. And with Durant set to be in the Suns' ranks for a full season, the club arguably has the league's best offensive one-two punch.
But while Phoenix is a fantastic opportunity for any tactician hoping to contend, it's not without its flaws. The Suns' most pressing concern is probably Paul, specifically, how much longer the 38-year-old can continue to man the point full time. He's played 65 and 59 games in his last two regular seasons, and a groin strain forced him to miss the team's final four playoff contests, limiting him to a spectator as the Suns fell in six games to the Denver Nuggets. Phoenix reportedly intends to bring him back, but contingency plans are apparently on the table, too.
There also seems to be persistent chatter about what to do with Deandre Ayton, who didn't always see eye-to-eye with Williams. A new coach could invigorate the former first overall pick, but a potential trade return could also help Phoenix replenish the depth lost in the Durant deal.