Leeds sack Gracia, call in survival specialist Allardyce with 4 games left
It's time to push the panic button.
Leeds United appointed Sam Allardyce as manager until the end of the season on Wednesday. The 68-year-old must collect enough points from matches against Manchester City, Newcastle United, West Ham United, and Tottenham Hotspur to save the West Yorkshire side from relegation.
"(I was) shocked," Allardyce told talkSPORT. "At this stage of the season, I thought there would be no jobs offered at all. When the phone popped up with a name I knew pretty well, I knew who it was straight away. It took me about two seconds to say yes."
Allardyce replaces Javi Gracia in the dugout. Gracia, who only succeeded Jesse Marsch in February, was axed following Sunday's damaging 4-1 defeat at Bournemouth. Leeds conceded 23 times in April, the most an English top-flight team has let in over a single month since Birmingham City also hemorrhaged 23 goals in April 1965.
The relegation battle
| # | Club | Played | GD | Points |
| --- | --- | --- | --- | --- |
| 15 | West Ham United | 33 | -10 | 34 |
| 16 | Leicester City | 34 | -13 | 30 |
| 17 | Leeds United | 34 | -24 | 30 |
| 18 | Nottingham Forest | 34 | -32 | 30 |
| 19 | Everton | 34 | -25 | 29 |
| 20 | Southampton | 34 | -32 | 24 |
Allardyce will receive a basic salary worth £500,000 and earn a bonus of more than £2.5 million if he keeps Leeds in the Premier League, according to The Times' Matt Lawton.
Allardyce notably saved Crystal Palace and Sunderland from dropping into the Championship in back-to-back seasons (2015-16 and 2016-17), but his most recent stints in the Premier League were less successful. Everton fans were unimpressed with the team's style of play under the veteran before he left in May 2018. He was unable to prevent West Bromwich Albion's descent – and the first relegation of his managerial career – at the end of the 2020-21 campaign.
Now he's been handed the fire hose to prevent Leeds' triumphant Premier League return from going up in flames after just three seasons.
'Total mismanagement'
It took 16 years for the club to regain a Premier League place, a drawn-out period blighted further by financial insecurity, three long, frustrating campaigns in England's third tier, and Massimo Cellino's madcap spell as owner. The architect of Leeds' eventual rise was Marcelo Bielsa, the eccentric Argentine who primarily leaned on youth-team graduates and shrewd loan acquisitions to build his side.
But Bielsa didn't just revitalize Leeds on a small budget. His breathless, attacking football and the way he embraced the local area reinvigorated a whole city. The supporters hadn't swooned over a manager in the same way since Don Revie led Leeds to two English titles and further success in the FA Cup and League Cup in the 1960s and 1970s.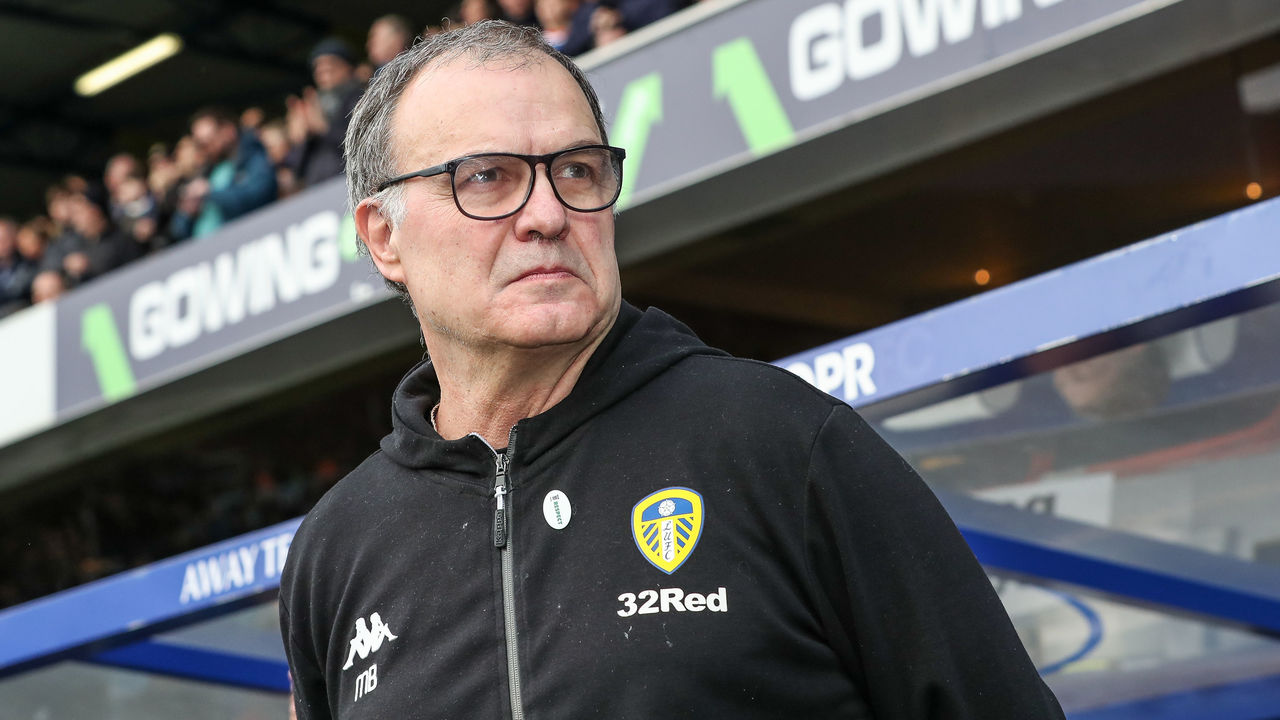 Leeds controversially dismissed Bielsa in February 2022 when his injury-hit squad suffered heavy defeats to the likes of Manchester City, Arsenal, Manchester United, Liverpool, and Tottenham over the winter. Leeds finished ninth in the previous Premier League season.
"We've gone from Bielsa to Marsch – who was sold to us as a natural successor – to Sam Allardyce. He's just a punchline to two years of total mismanagement," Adam Willerton, secretary of the Leeds United Supporters' Trust, told theScore.
Marsch oversaw the New York Red Bulls, Red Bull Salzburg, and RB Leipzig before arriving at Elland Road, and he was meant to continue Bielsa's legacy with exciting, adventurous football. He was heavily backed in the transfer market last summer, but it was hard to identify a clear game plan from the jumbled on-pitch product. Most of Marsch's signings have floundered, and Gracia failed to swap chaos for control during his 10 weeks at the helm.
Allardyce is inheriting a squad that bears little resemblance to the battle-hardened troops he's preferred to call upon since his productive Bolton Wanderers stint ended in 2007. And even if he pulls off a great escape, his conservative approach is arguably the ugly antithesis to Bielsa ball.
"The whole situation at the minute is a million miles away from 18 months ago," Willerton added. "It's not that Leeds fans are necessarily comparing now to Bielsa, it's more anger that everything he did for us has been wasted."