The best thing we can do for Ja Morant is hold him accountable
Ja Morant's meteoric rise has come to a halt, derailed for the moment by one decision in Denver.
Memphis' superstar guard has missed the Grizzlies' last three games and will miss at least three more because he flashed a gun while recording an early-morning Instagram Live in a club following a March 3 loss to the Nuggets. Though police in Glendale, Colorado, found no proof that Morant committed a crime, the NBA is investigating the matter and could still suspend him.
The hope is that this moment represents an inflection point for Morant – the last in a series of reported incidents that threaten to tear down the career he's building.
On the court, Morant's popularity has exploded since he went No. 2 in the 2019 draft. The audacity of his attacks on the rim, the way he throws caution to the wind, his impact on the Grizzlies' perennial overachievement, and the way his brash team carries itself positioned Morant to be one of the faces of the league for years to come.
But then Morant began to raise eyebrows for the wrong reasons.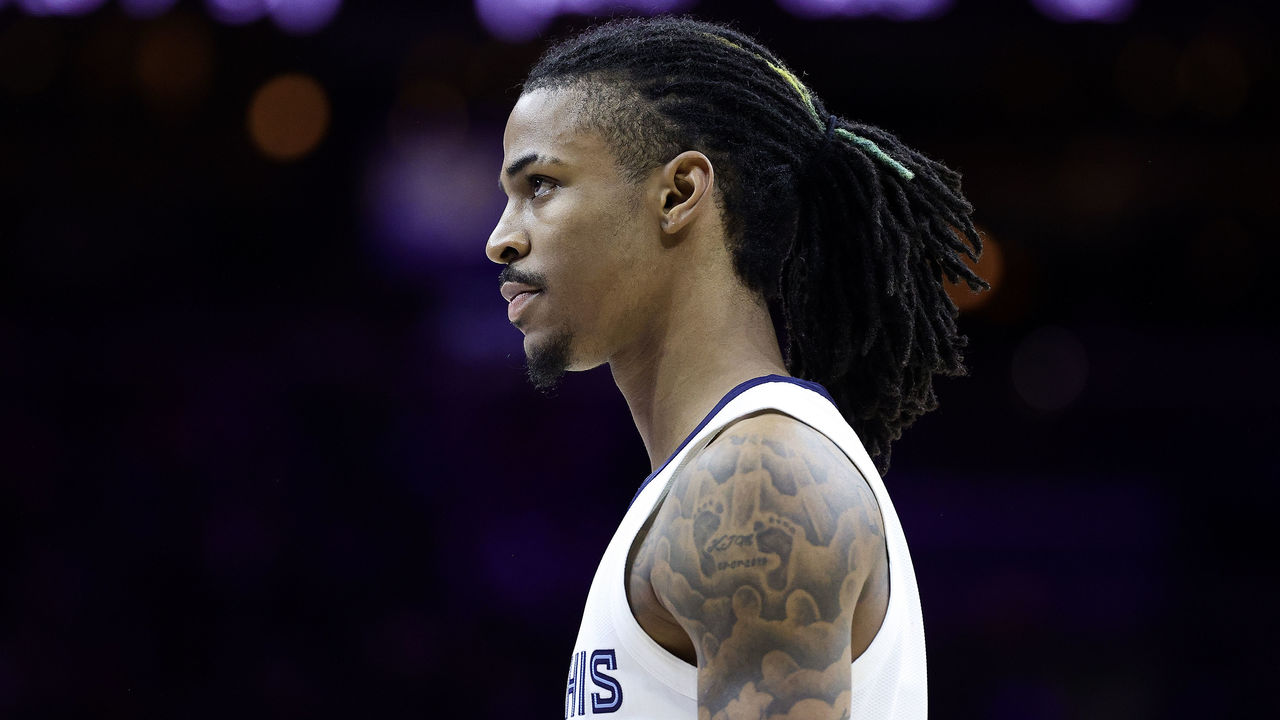 The first slip-up came on Twitter last May. Responding to a user who insulted him, Morant wrote, "It's free to see how hollows feel," an apparent reference to hollow-point bullets. Morant quickly deleted the tweet.
Last month, The Athletic reported that the NBA investigated a Jan. 29 postgame altercation between acquaintances of Morant and the Indiana Pacers' traveling party, which left some members of the Pacers' group feeling that they were "in grave danger." It was alleged that someone in a vehicle Morant was riding in pointed a red laser at the Pacers' group, which included players and coaches.
Morant, who recently deleted his social media accounts, tweeted at the time that the claims were bogus, saying The Athletic article painted a negative image of him and his family. The league couldn't corroborate that any threats were made with a weapon and no punishment was handed down. However, Morant's friend Davonte Pack, who was escorted out of FedExForum earlier that evening for stepping onto the court while arguing with the Pacers, was banned from the arena for a year.
On March 1, The Washington Post reported on two incidents involving Morant from the summer of 2022. A 17-year-old boy alleged Morant and a friend repeatedly punched him in the head after a dispute in a pickup game. Morant told police he swung first in self-defense. In his interview with police, the boy also said Morant later came out of his house after the fight with a gun in his waistband and put his hand on the weapon. No charges were laid.
The Post also reported that Morant and a large group of friends allegedly threatened a mall security guard in Memphis after Morant got a call from his mother about a dispute with a store employee. Again, no charges were laid.
"Any and every allegation involving a firearm has been fully investigated and could not be corroborated," Jim Tanner, Morant's agent, said in a statement to the Post, adding that the "unsubstantiated rumors and gossip" were "put out by people motivated to tear Ja down and tarnish his reputation for their own financial gain."
Three days after the Post report came the Denver incident: Morant dancing shirtless with what appeared to be a gun in a carefree live stream broadcast from his own account.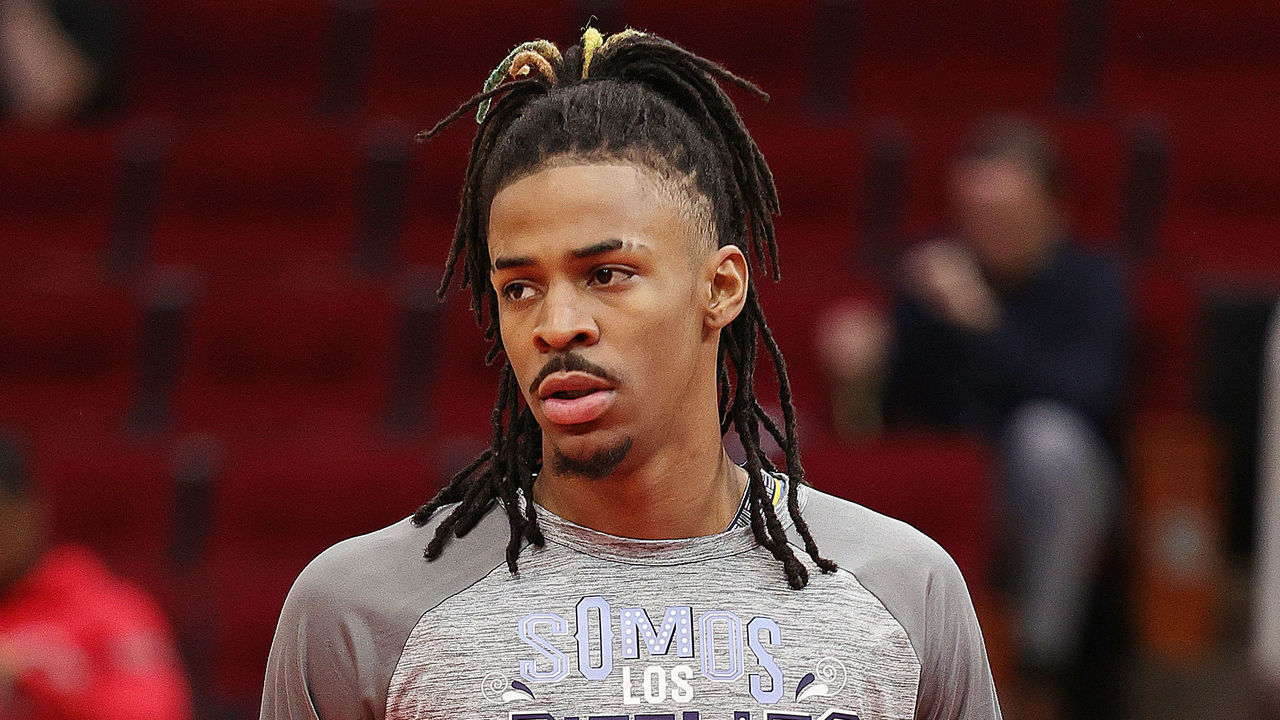 To be clear, we don't have all the facts, and as concerning as Morant's behavior is, he's never been charged with a crime. Only 23 years old, he is far from irredeemable.
Few of us can relate to the kind of rapid fame and fortune that came to Morant at a young age, and he's not the first professional athlete to partake in troubling behavior early in his career. But plenty of young athletes and celebrities also manage those newfound pressures without displaying guns in public.
And sweeping Morant's troubles under the rug because young athletes before him have overcome gun controversies or early-career brushes with the law ignores horrific outcomes for players like Aaron Hernandez and Javaris Crittenton.
The best thing the NBA, the Grizzlies, Morant's family, and loved ones can do for him now is hold him accountable. Only through tangibly confronting the situation can anything be learned or corrected. Grizzlies head coach Taylor Jenkins admitted Thursday that members of the organization had previously addressed Morant's off-court conduct with him. The time for talk is over.
"There are definitely steps that are going to have to be met personally and professionally, as he deals with some stuff personally to get better," Jenkins said.
In Morant's statement after footage of his Instagram Live went viral, he said he was going to take some time away to seek help, and to work on learning better ways of dealing with stress and well-being. It's a good first step. Past statements from Morant indicate he's thought about his position in the public eye and at the center of his own life.
"One of my favorite quotes is, 'You don't realize you're drowning when you're trying to be everyone else's anchor,'" Morant said in a 2021 interview. "Sometimes, you've got to put yourself first, your health, no matter what it is. I'm always making sure everyone else is straight, but sometimes I've got to worry about me. Normally, that's the times when I'll be in a dark place, when I'm trying to make sure everyone else is good, knowing I'm not good."
Morant should embrace the opportunity to seek and receive the help and care he needs, but that shouldn't distract from the gravity of the situation, and the discipline he should face to make amends.
On a professional level, Morant is only entering his prime. A new contract extension worth up to $213 million kicks in next season. His first signature shoe, the JA1, is slated for release next month, making him only the 23rd NBA player in history to have his own signature Nike. Just last week, Powerade announced it signed Morant to a multi-year endorsement deal and that Morant would be the face of what Bloomberg called "the biggest marketing blitz in the brand's 36-year history." The first Powerade commercial featuring Morant, narrated by his father Tee, has been removed from the company's Instagram page.
If Ja avoids squandering his many lucrative contracts, he should be able to take care of generations of Morants, but there's much more at stake than his professional career and financial future. Sure, Morant is going down a path that can lead to the collapse of a burgeoning empire worth hundreds of millions, but that path can also lead to violence, tragedy, and personal ruin for the father of a three-year-old daughter.
Much has been made about the fact Morant comes from a stable, middle-class environment, and whether he's really "about" the gun-toting life he's exhibited. But at this point his background is irrelevant. He's currently moving in a reckless way that can end just as badly for him as it does for much less fortunate and less famous young men every day.
Morant already has riches and enjoys the luxuries that those griming in that life chase. He should stop seeking their validation. He plays in a city that needs its leaders and most influential citizens to help combat gun violence, not glorify it.
He should also consider taking a long, hard look at those he's surrounded himself with. If his entourage truly cared about his well-being, someone would've made sure that gun never made it onto the screen instead of dancing with him while he brandished it.
As former NBA star Jalen Rose said during a discussion on ESPN, Morant is now the leader of those around him by virtue of being the famous breadwinner. He's the one in control. It's time for him to start acting like it, whether that means removing himself from toxic environments, cutting people off who bring personal risk, or seeking help for his own issues.
No one should be rushing to judge or discard Ja Morant, but everyone owes it to him to hold him accountable. It's the only way he can rise from this.
Joseph Casciaro is Footballlifestyle's senior content producer.