Ranking all City Edition uniforms for 2022-23
The NBA dropped its full 2022-23 lineup of City Edition jerseys Thursday, and a few threads immediately jumped out as likely hot sellers. Some of them, though, could've used more work.
The Utah Jazz are the only team that won't have a City Edition jersey this season.
Here's how we rank the 29 shirts.
29. Brooklyn Nets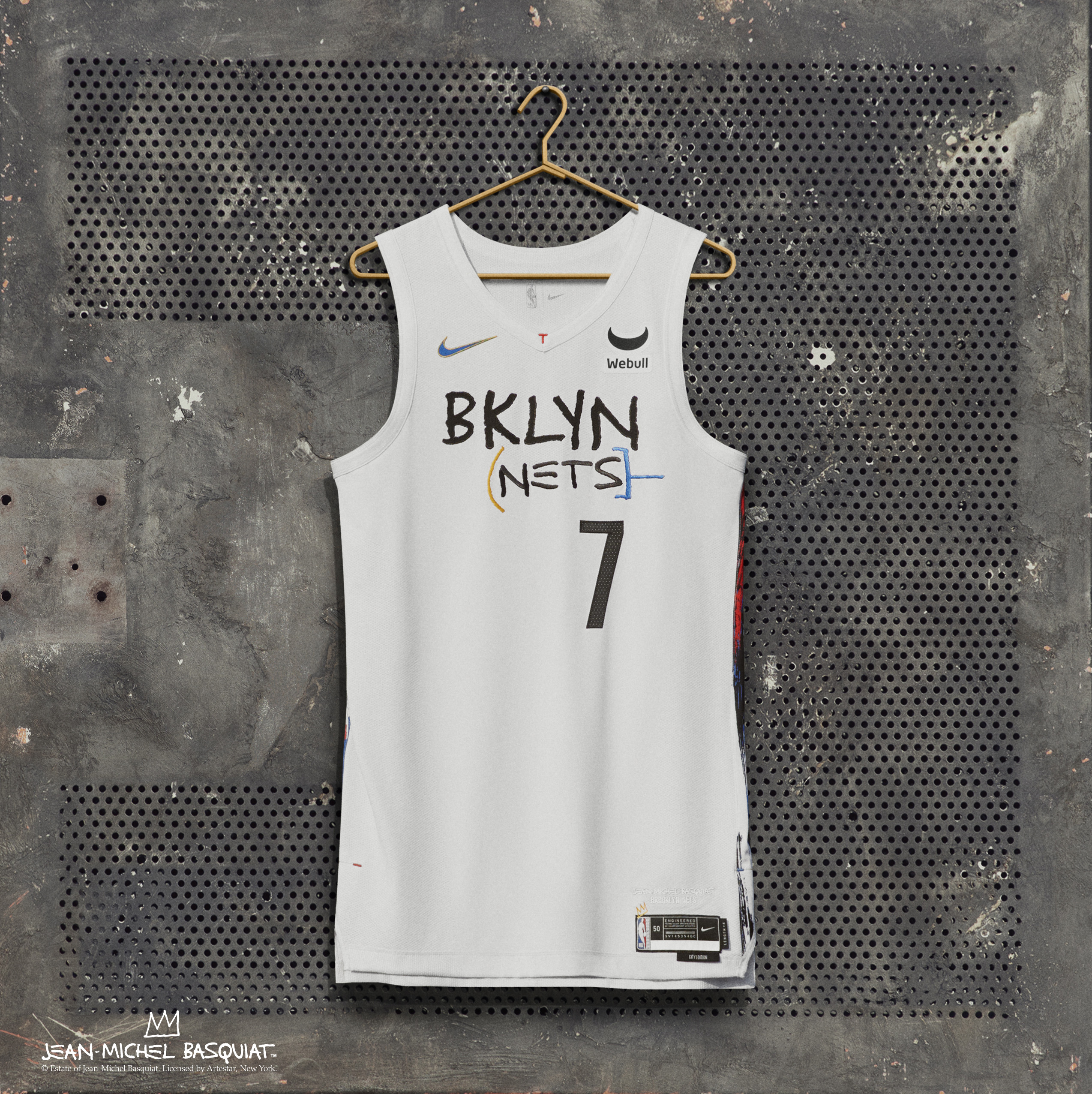 The Nets took their previous City Edition shirt and flipped the colors while retaining the "did a child design this?" aesthetic. Turns out it's a nod to Brooklyn-born artist Jean-Michel Basquiat, who presumably wouldn't have worn this were he alive today.
28. Phoenix Suns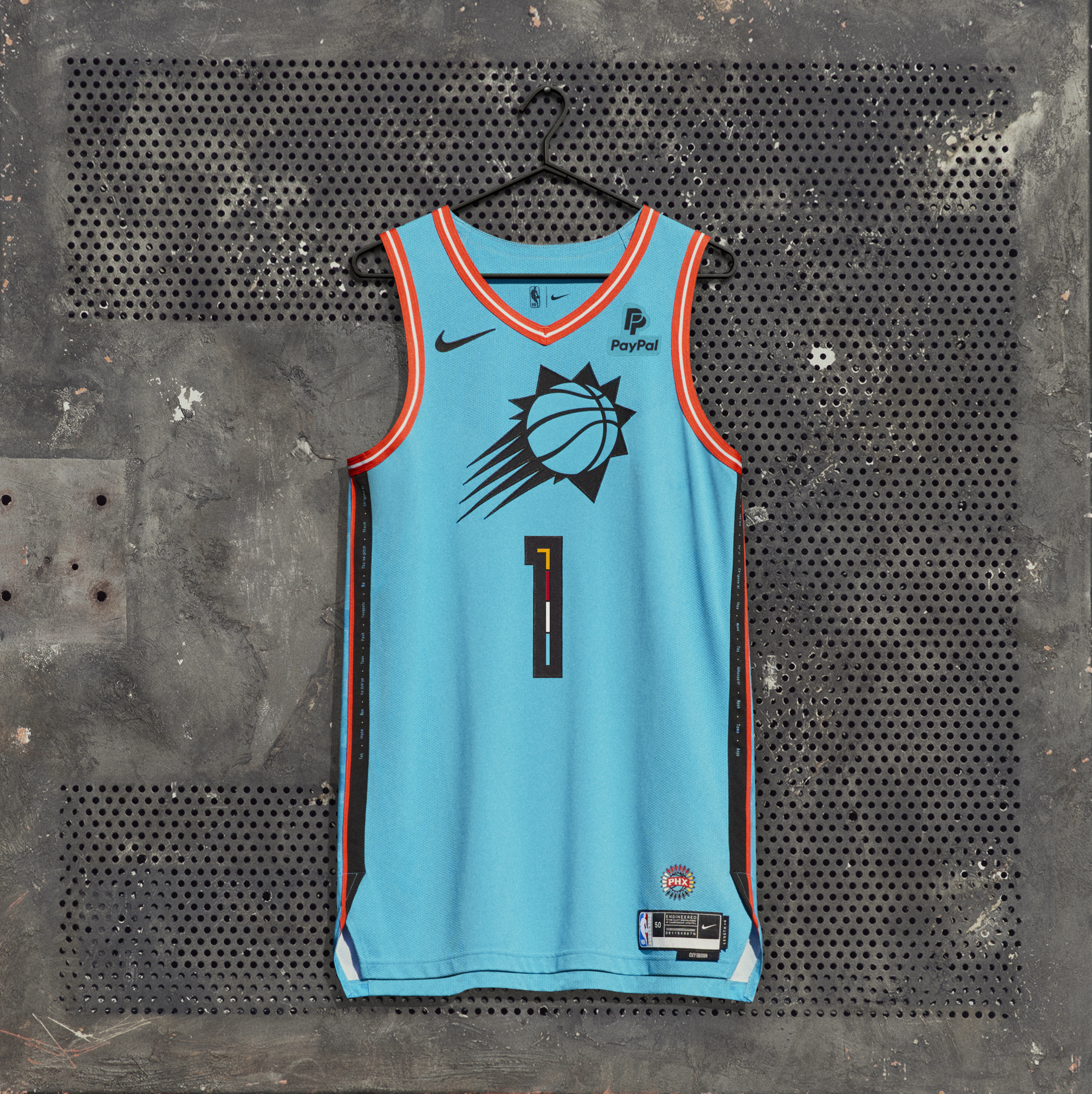 If aquamarine is your vibe, this turquoise-heavy offering from the Suns pays tribute to the 22 Indigenous tribes native to Arizona. The black stripe of the jersey includes "the sun" written in the 22 languages of the aforementioned tribes. Great idea, average execution.
27. Indiana Pacers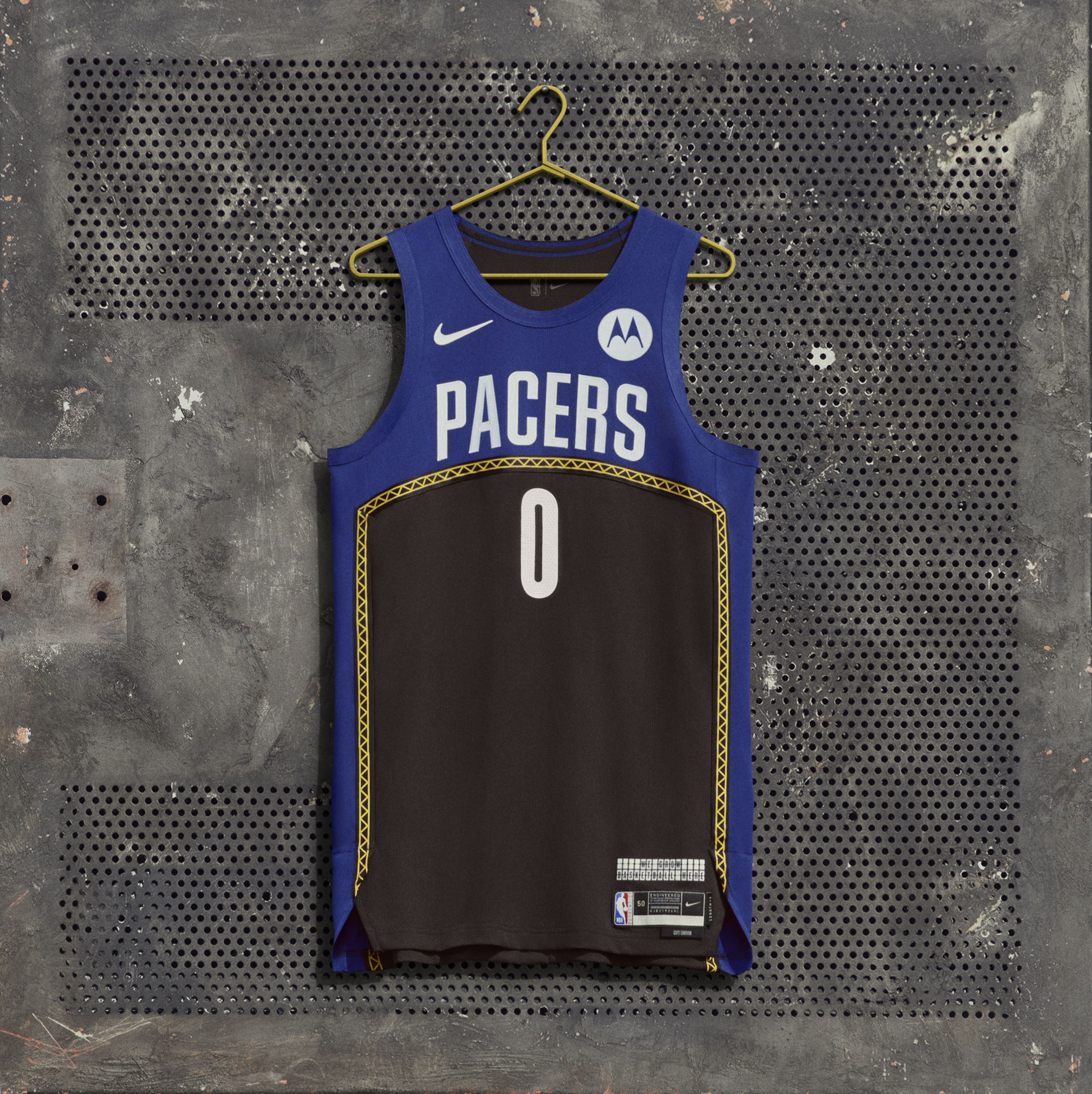 Wondering why the yellow trim resembles everybody's favorite construction support beam, the girder? Well, that's because this offering from the Pacers pays tribute to their home arena, the Gainbridge Fieldhouse. Sure.
26. Miami Heat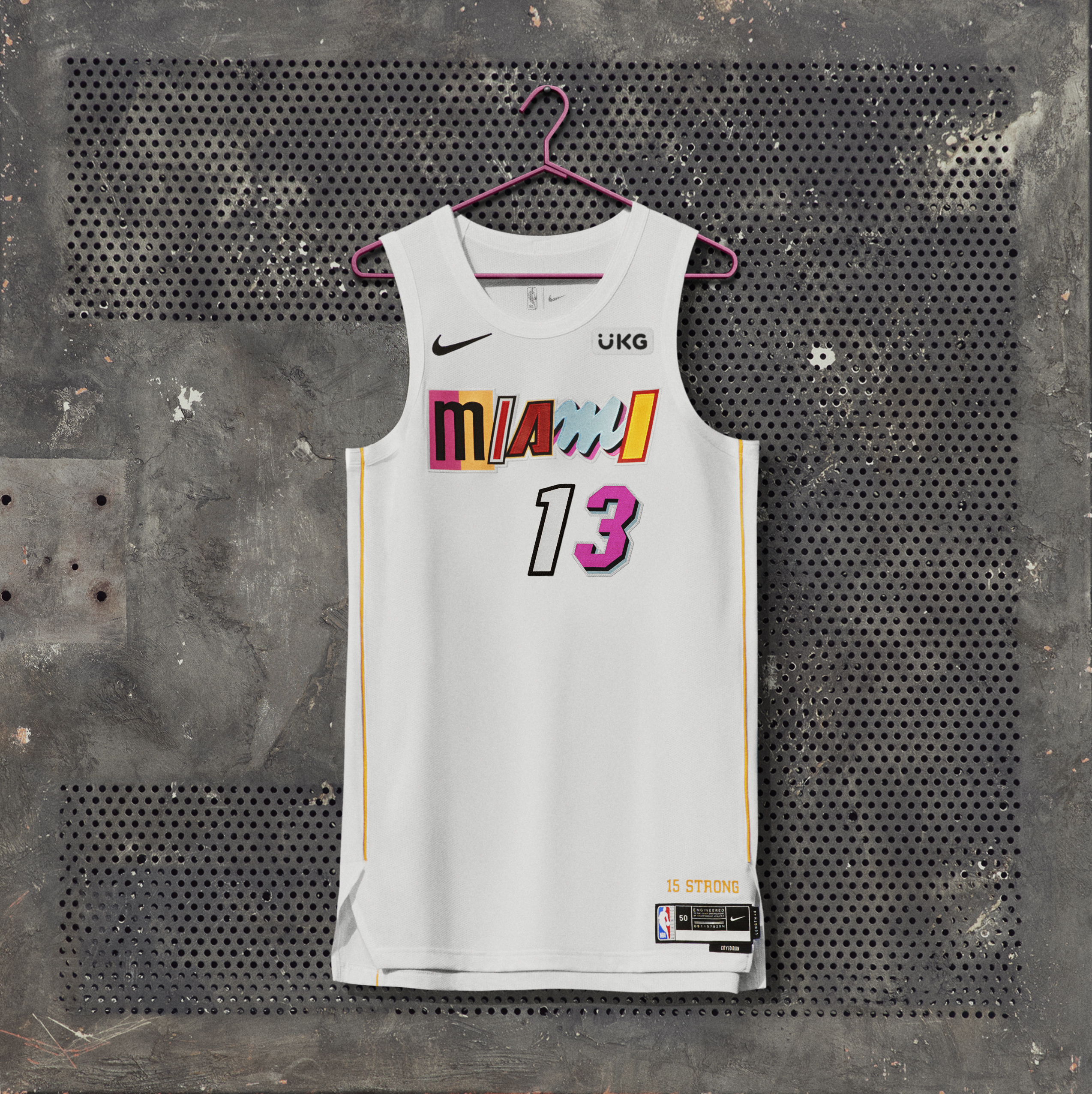 The Heat have again opted for the ransom-note style lettering on their newest City Edition chemise, which may explain why Udonis Haslem is still on the roster. Jokes aside, the number fonts vary by player meaning there could be upward of 12,000 versions of this jersey. Gotta collect them all! Or not.
25. Sacramento Kings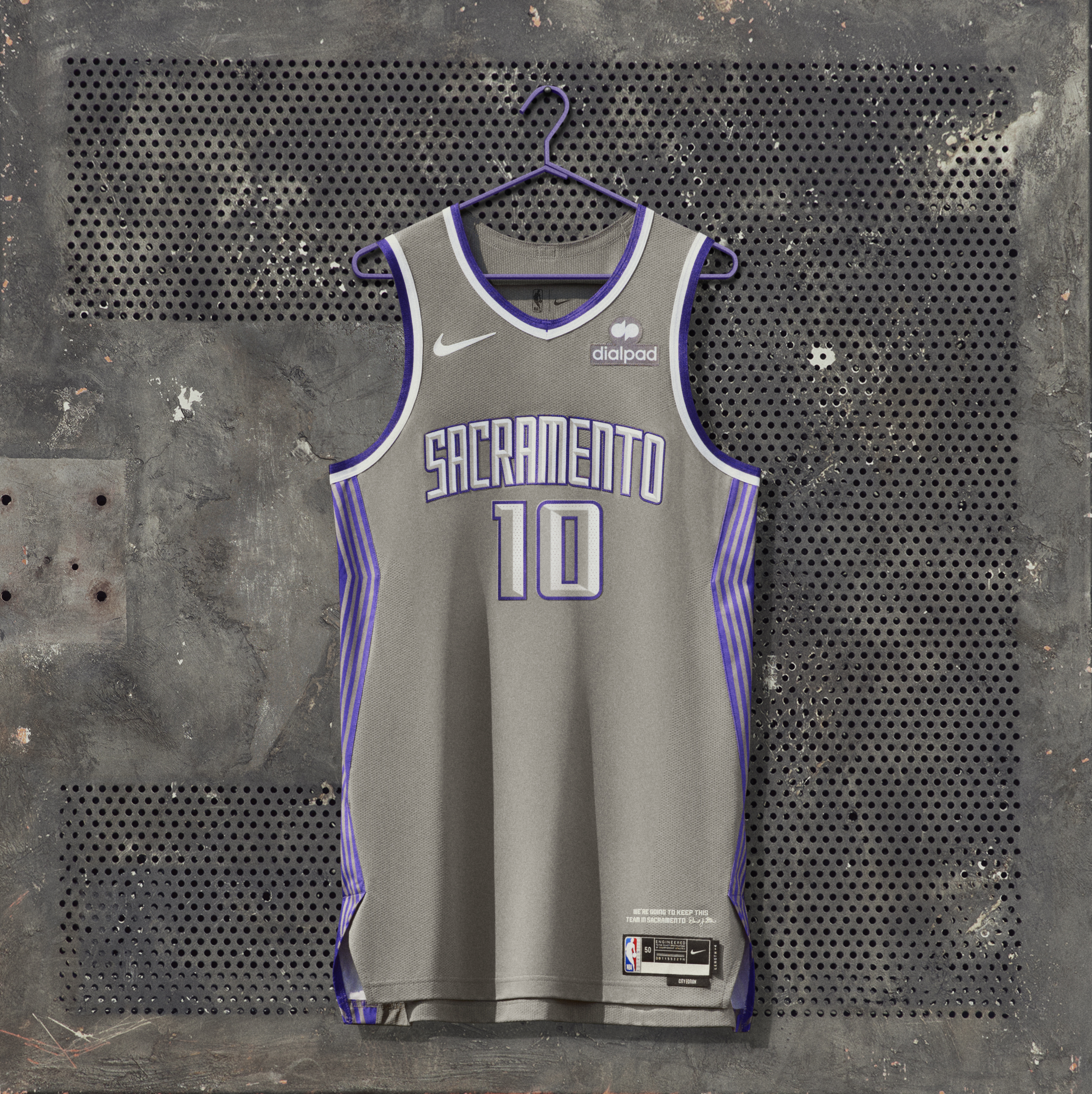 For whatever reason, the Kings unveiled a garment that references the time they nearly shipped out to Anaheim. The shirt includes a quote from former NBA commissioner David Stern: "We're going to keep this team in Sacramento." Mistakes were made, games were lost.
24. Washington Wizards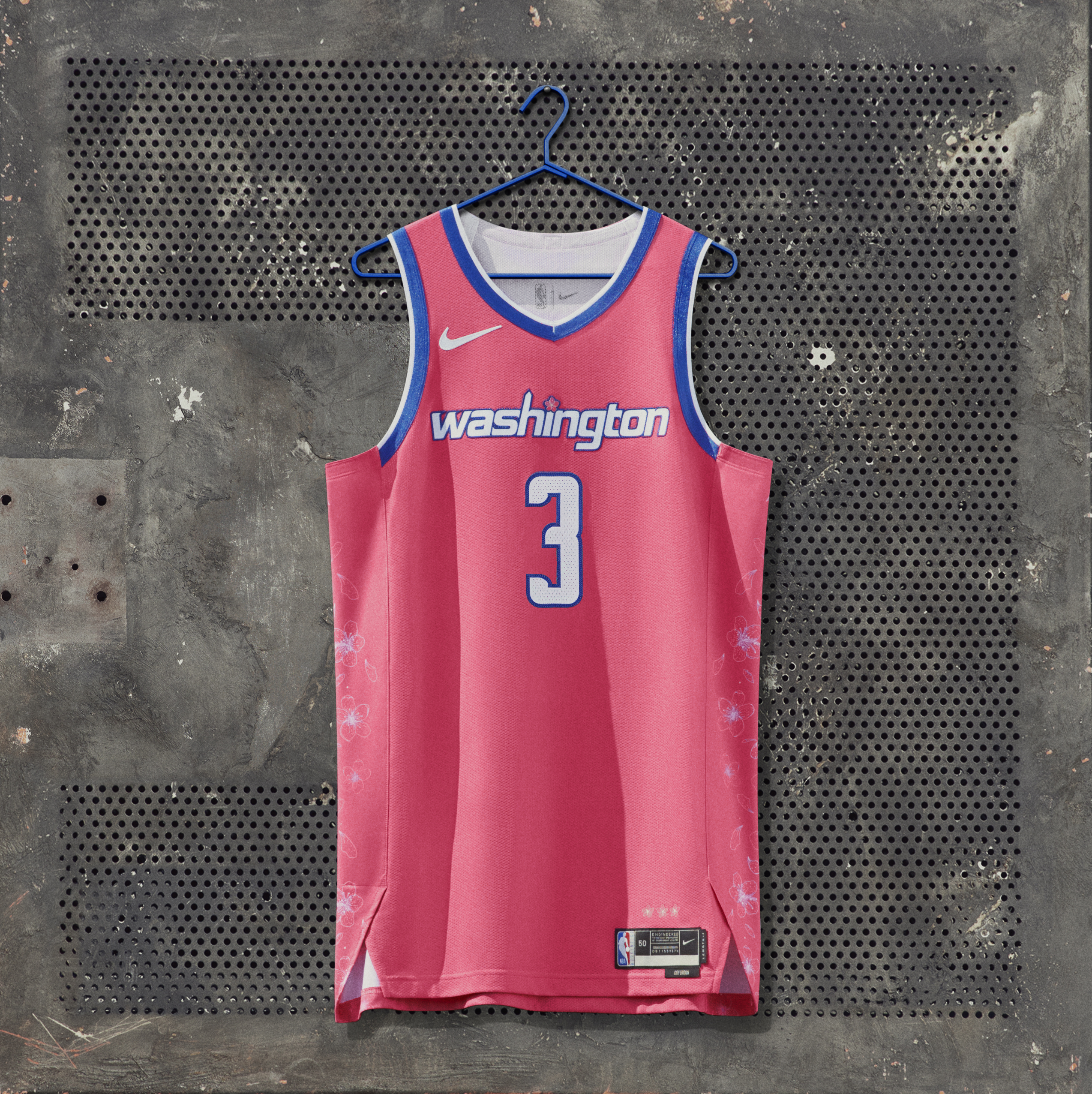 Cherry blossoms were supposed to be the Wizards' reference here. While it feels like they didn't do enough with it, it's refreshing to at least see a team take on a bold pink aesthetic. However, the lack of detail along the front might make Bradley Beal and Co. look like walking Pepto Bismol.
23. Oklahoma City Thunder
According to Nike, this Thunder uniform "represents the collective experiences of what it means to be an Oklahoman." Respectfully, that sounds like an insult.
22. Denver Nuggets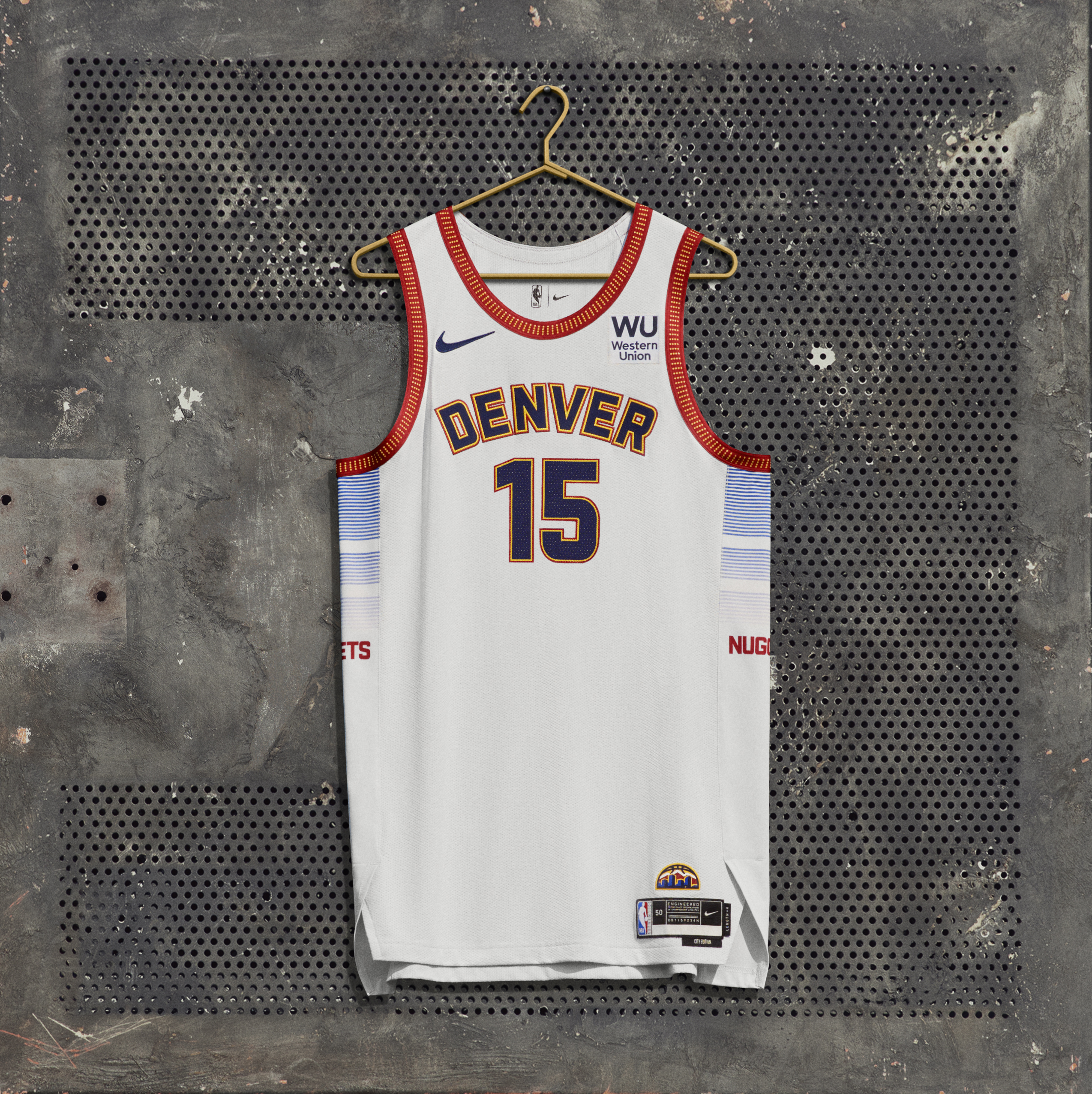 We thought this would look better on players than it does in photos, but not even entertaining sophomore Bones Hyland can convince us. The font's tribute to Denver's Union Station is OK, but it otherwise feels like a missed opportunity for the Nuggets.
21. New York Knicks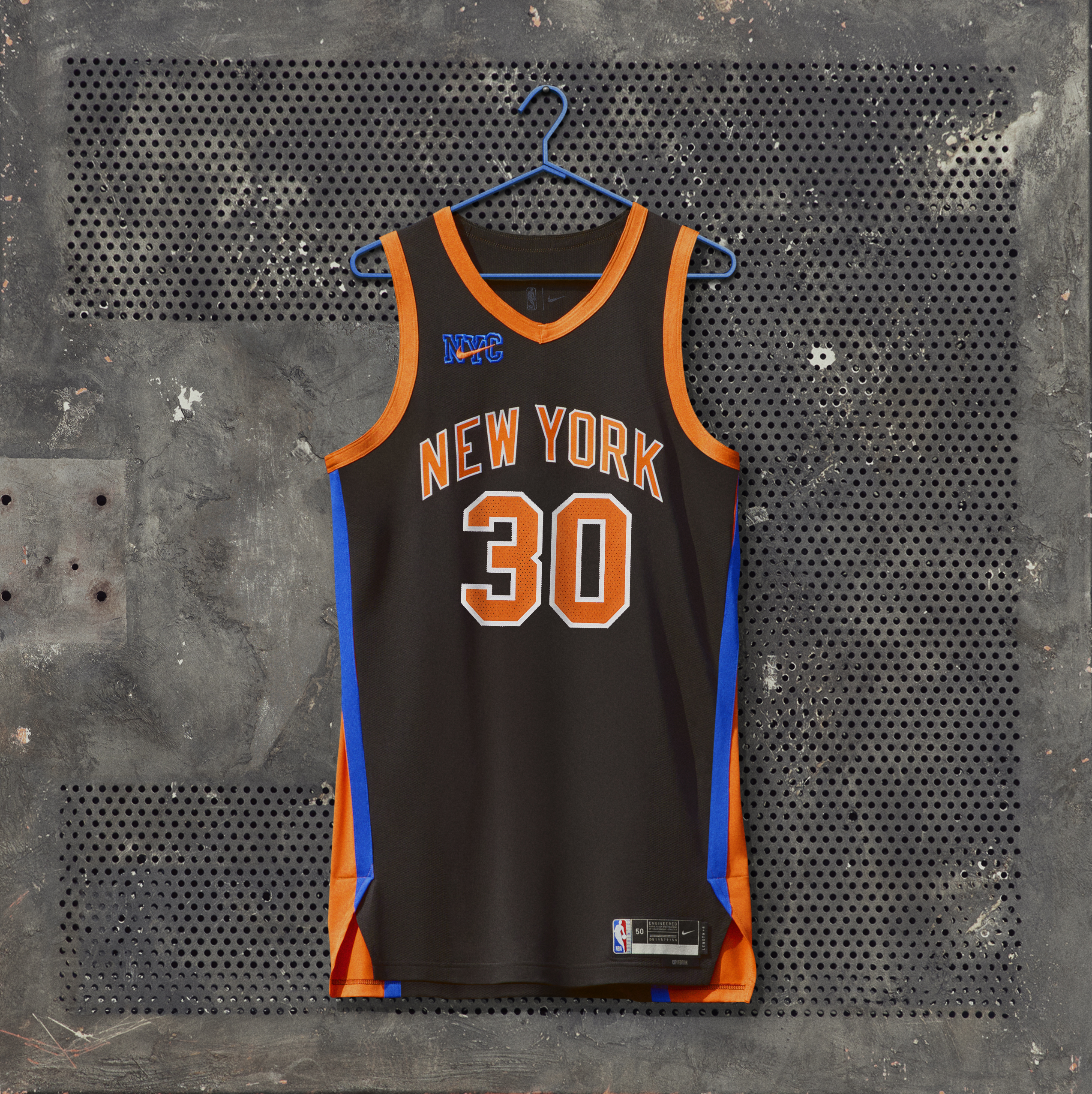 You can't have a Knicks jersey without that signature orange and blue, though for once, we wish they'd try. This shirt is also the only one with a unique touch on the Nike swoosh, as it overlaps the city's famous initials. Ultimately, though, it's just too plain.
20. Los Angeles Lakers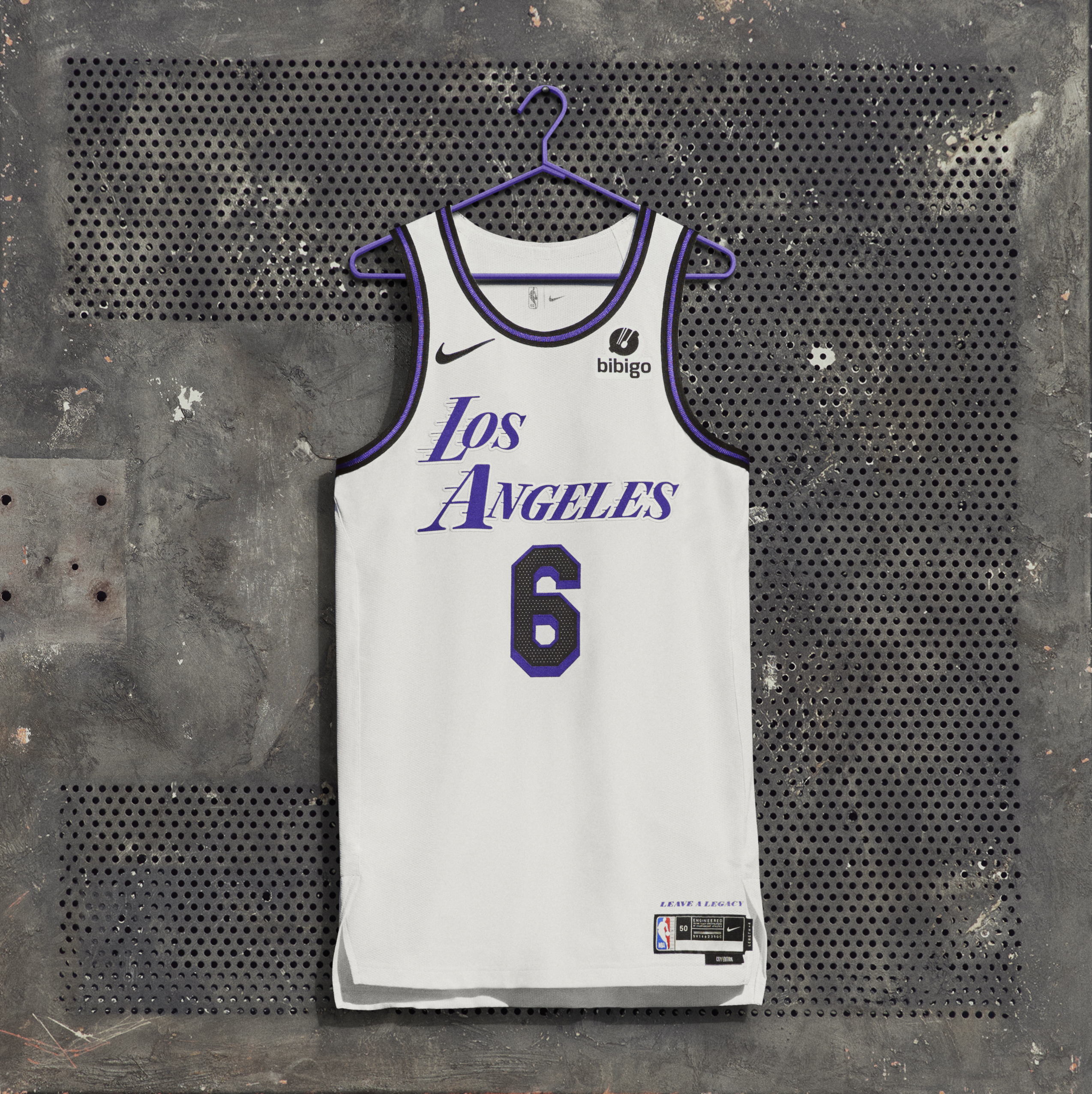 It was actually a purposeful design choice to make the Lakers' latest threads look like a blank page. If the expectation is that this year's squad will fill in the details, maybe put this book back on the shelf.
19. Detroit Pistons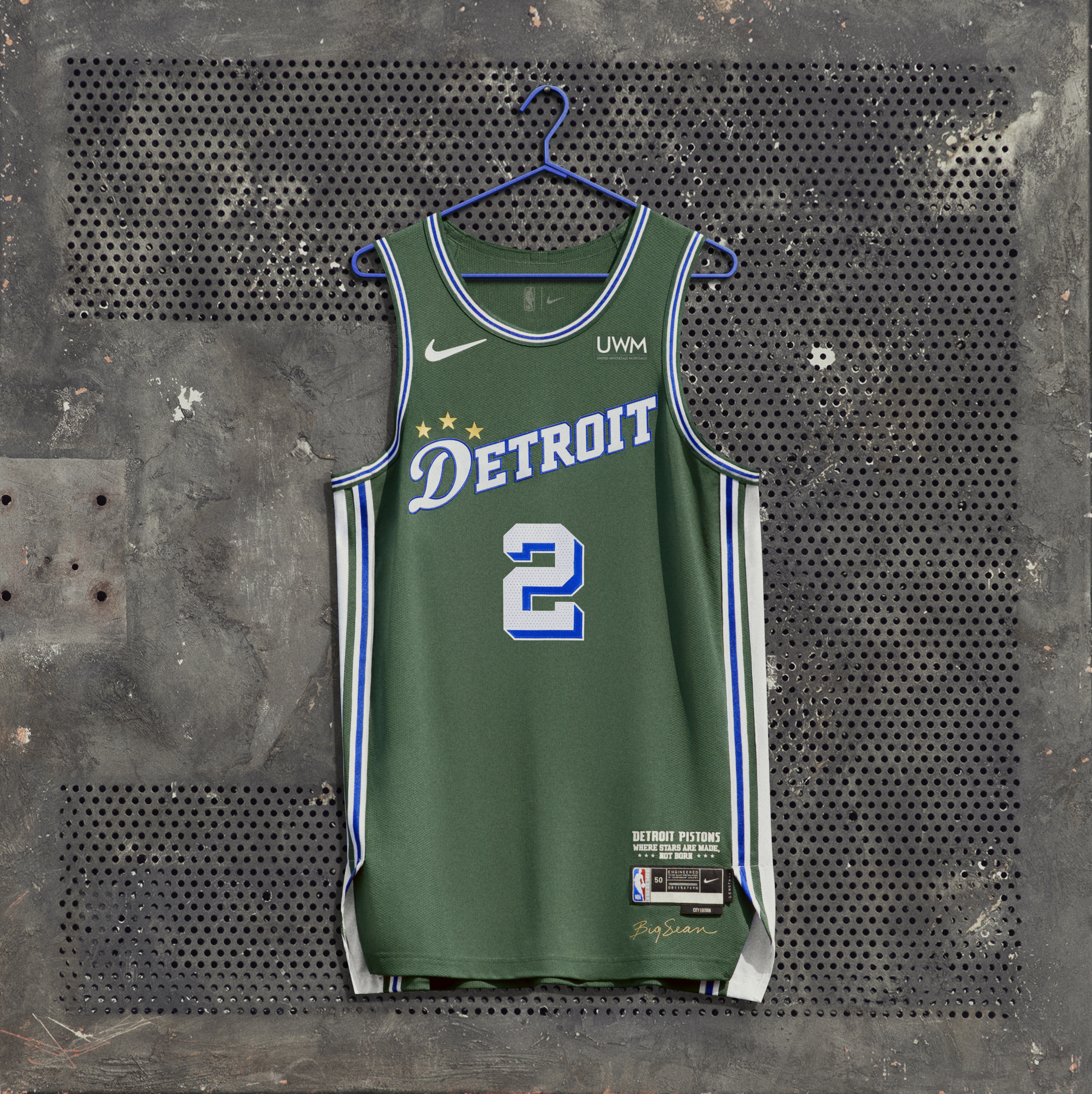 The Pistons went way off the board with a green motif that honors nearby St. Cecilia's gym, where an endless list of stars have played pickup over the years. It's a drastic shift from the franchise's traditional red-and-blue scheme, so it may just take us time to get used to.
18. Cleveland Cavaliers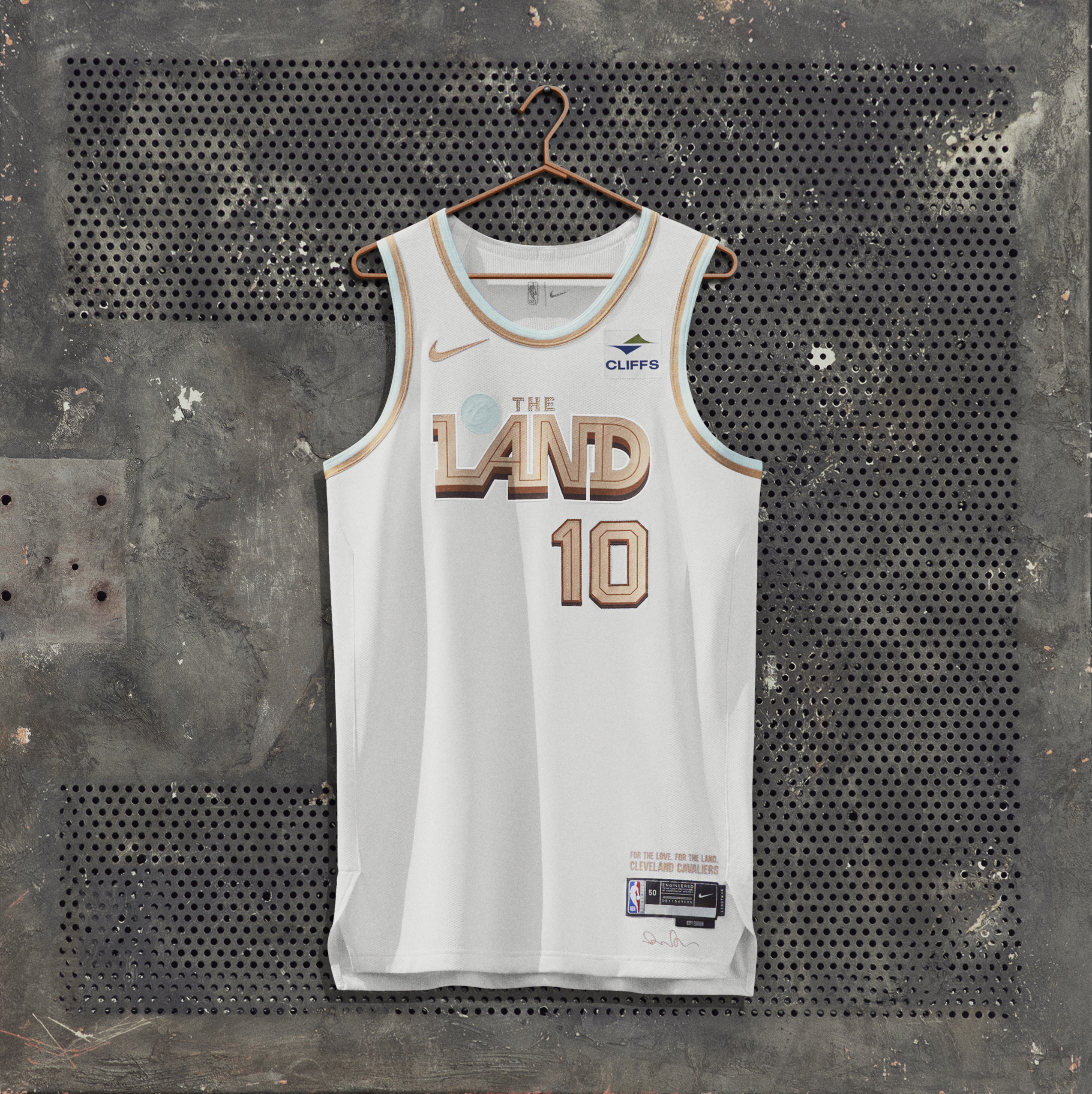 The Cavaliers are bringing back "The Land" nickname for their new City Editions in a bronzed, 3D style that actually kind of works. It was never going to be worse than the last time they slapped "The Land" on a shirt.
17. Charlotte Hornets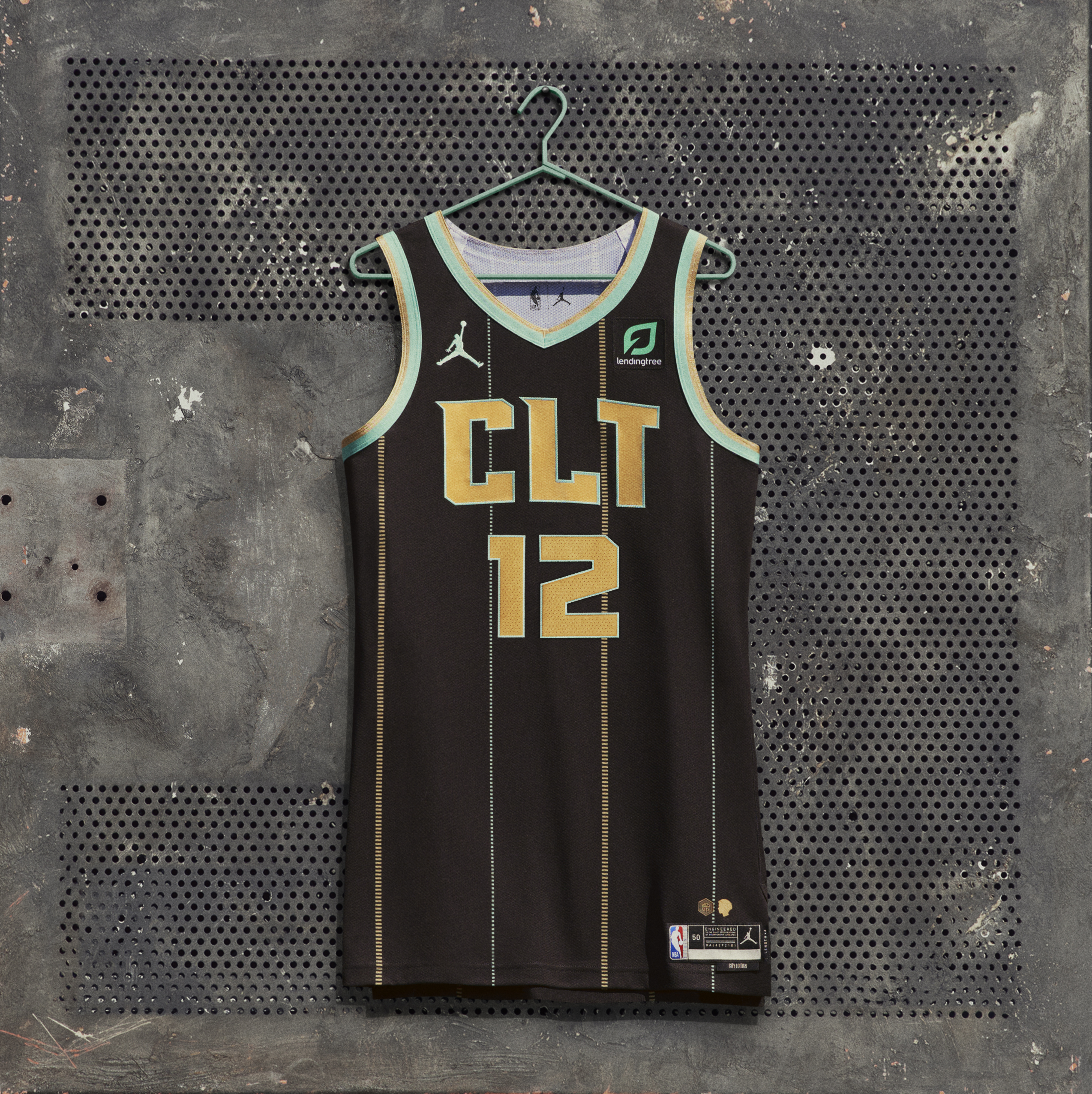 Look, we're not going to say it, but something tells us the Hornets might not have considered the ramifications of emblazoning the front of the jerseys with their airport code in massive letters. At least they brought back their popular gold-and-teal trim.
16. Milwaukee Bucks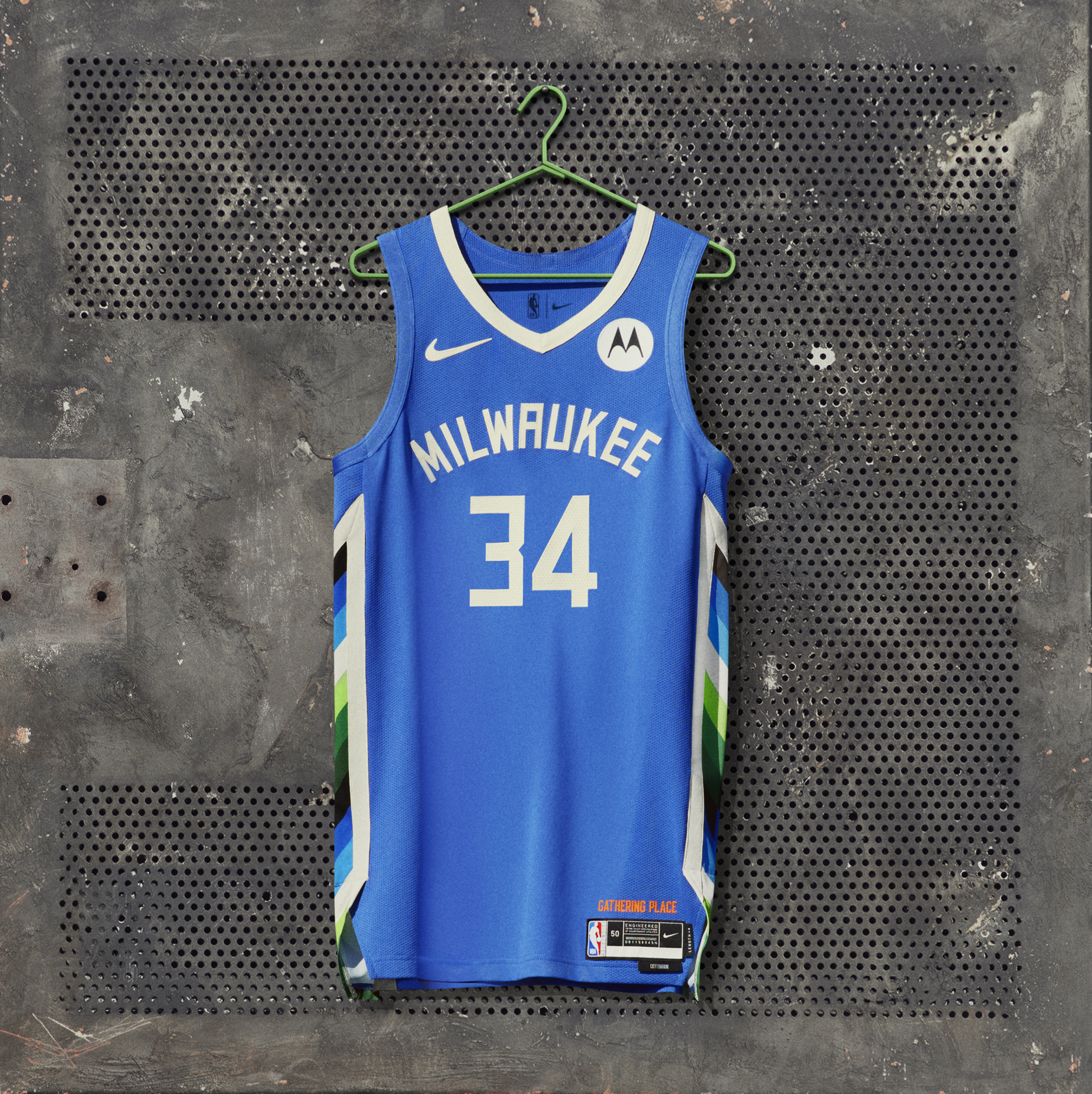 The Bucks drew a lot of (deserved) criticism two seasons ago when they dropped wacky wavy water-themed wearables for their City Editions. Milwaukee returned to that blue but in a more structured manner, this time in homage to the city's historic Bronzeville neighborhood.
15. Memphis Grizzlies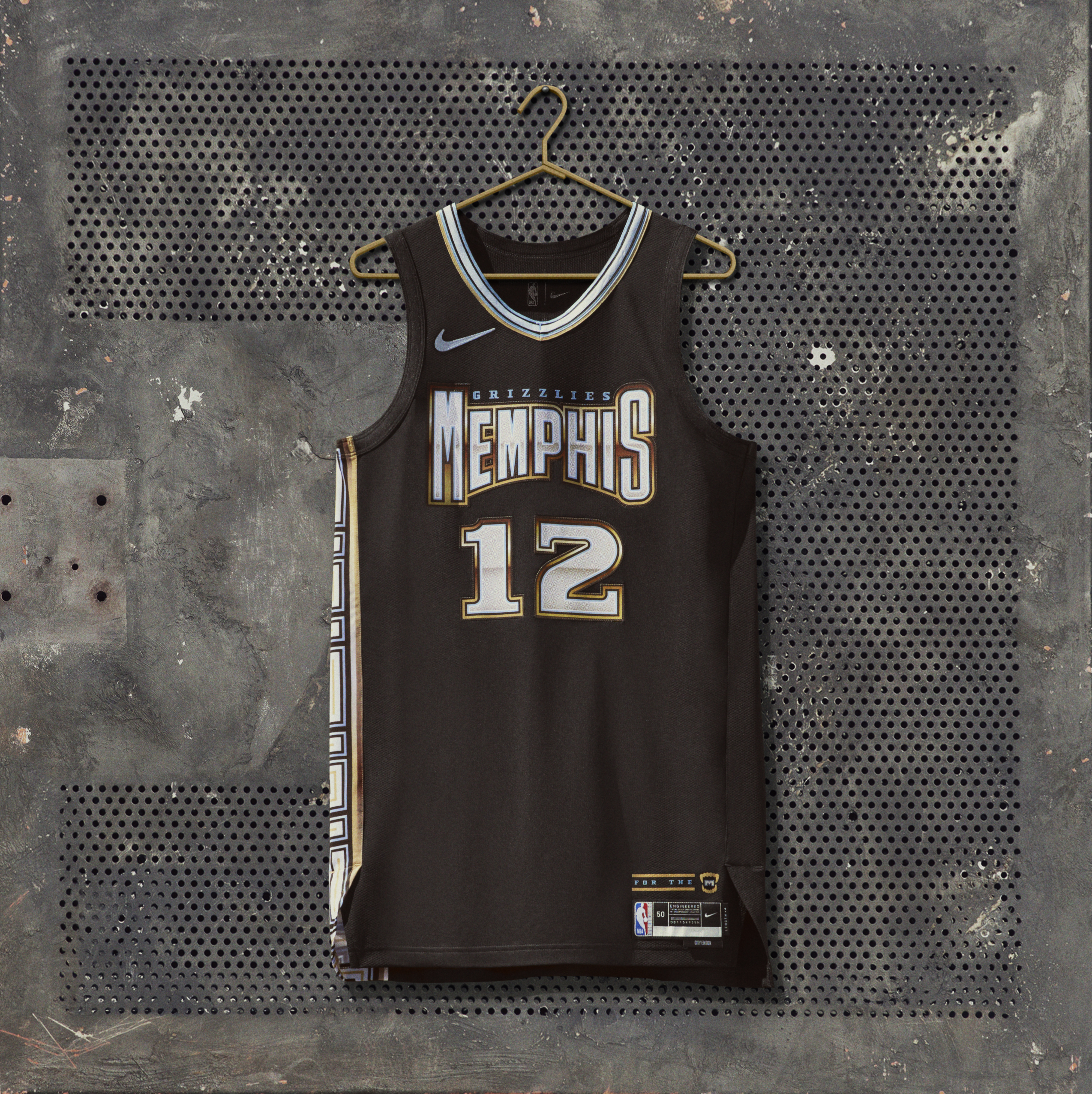 In truth, the Grizzlies were always going to be hard-pressed to top their sensational City Edition jerseys of years past. This year's version makes a valiant attempt, but the steel-embossed look along the front is just a little too distracting.
14. Orlando Magic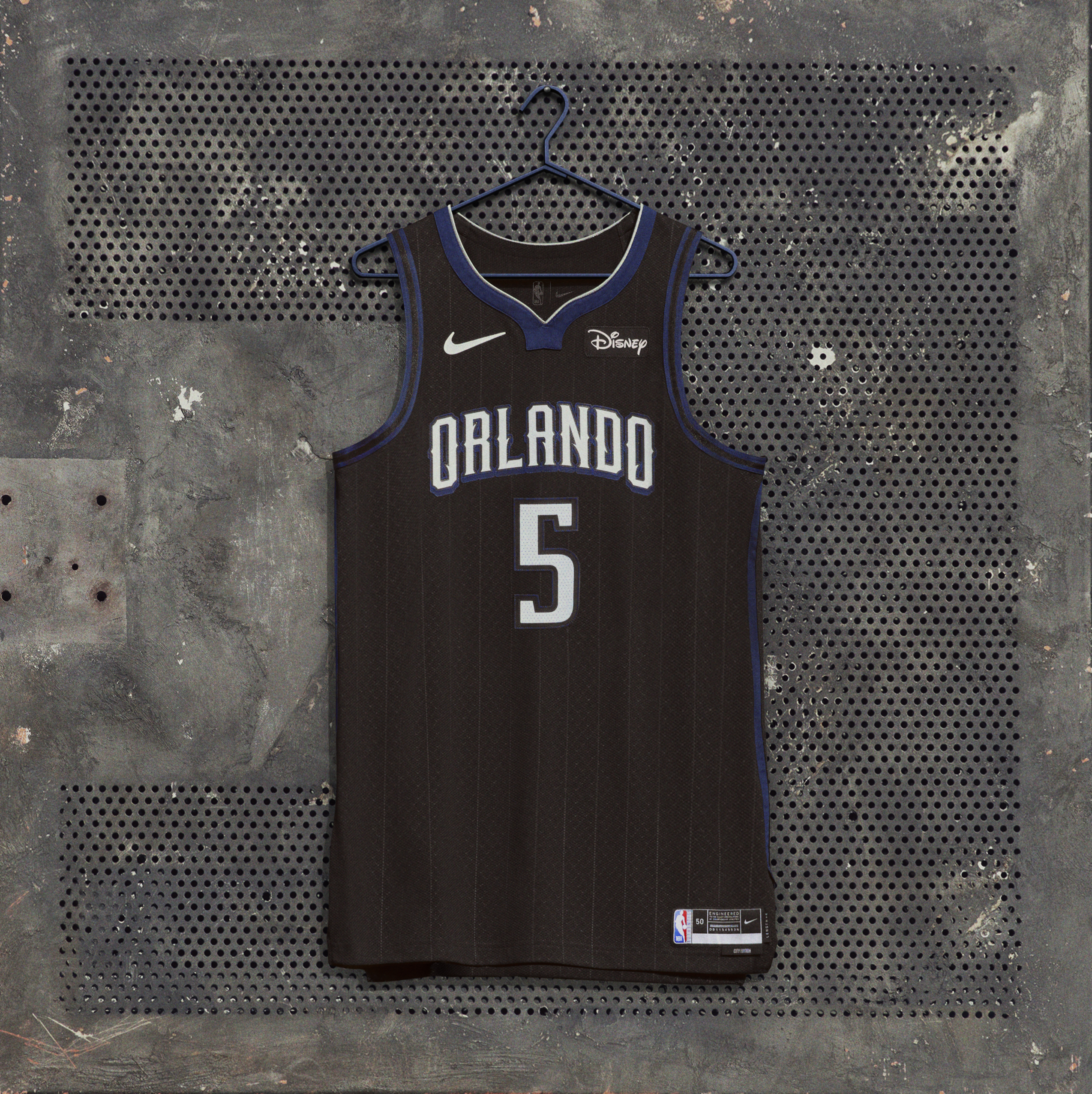 The Magic finally waved goodbye to the alternate orange theme that proved divisive in recent years. This season's City Edition is supposed to exude a knight's suit of armor, which may be too fantastical of a stretch. It's fine.
13. Minnesota Timberwolves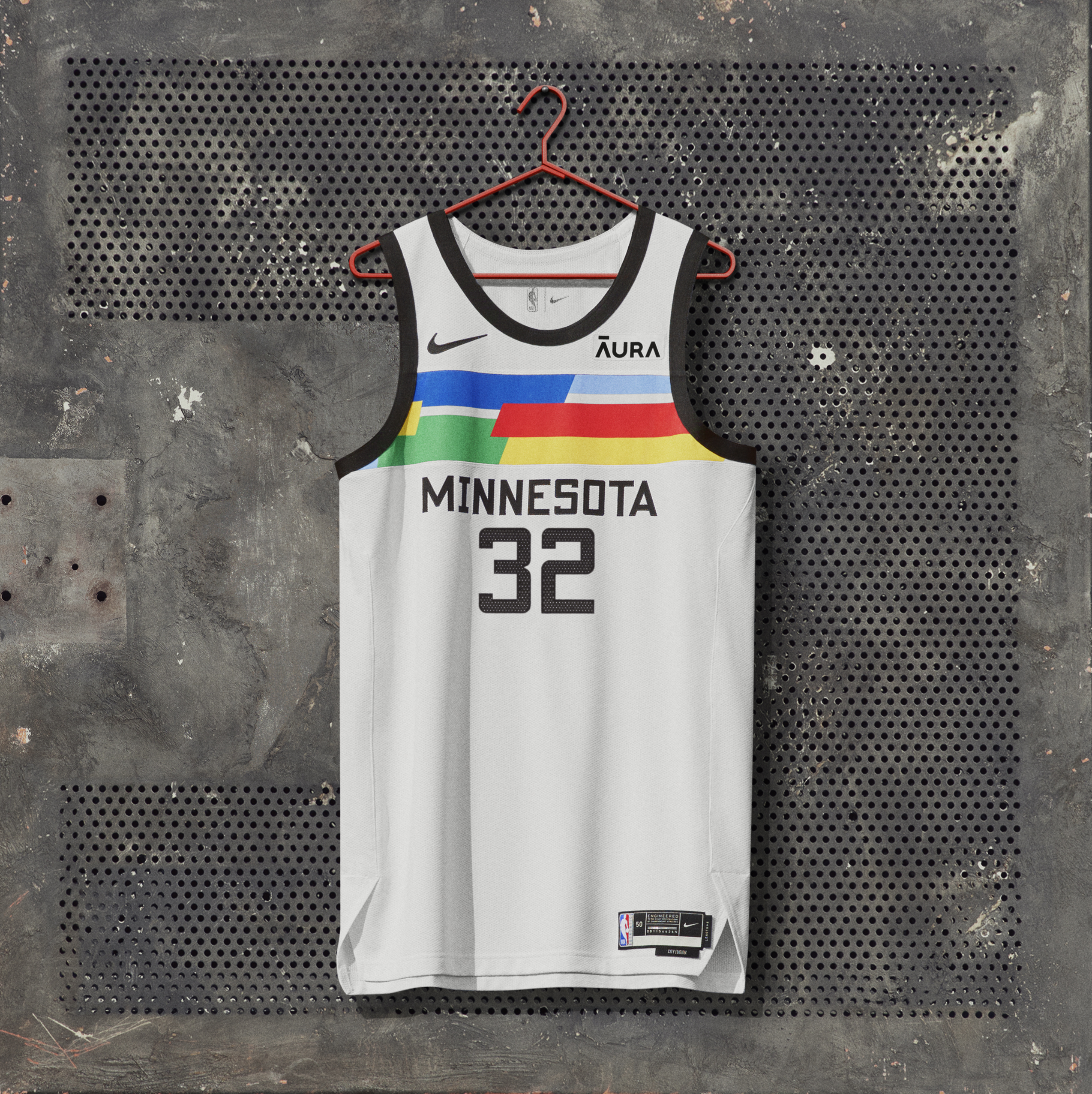 In a move we didn't even know was allowed, the colorful mosaic in the center is slightly different in every jersey, meaning (theoretically) no two Timberwolves uniforms should be identical. The state's art scene gets a well-done shoutout, and a struggling franchise gets an awesome jersey. Everyone wins.
12. Philadelphia 76ers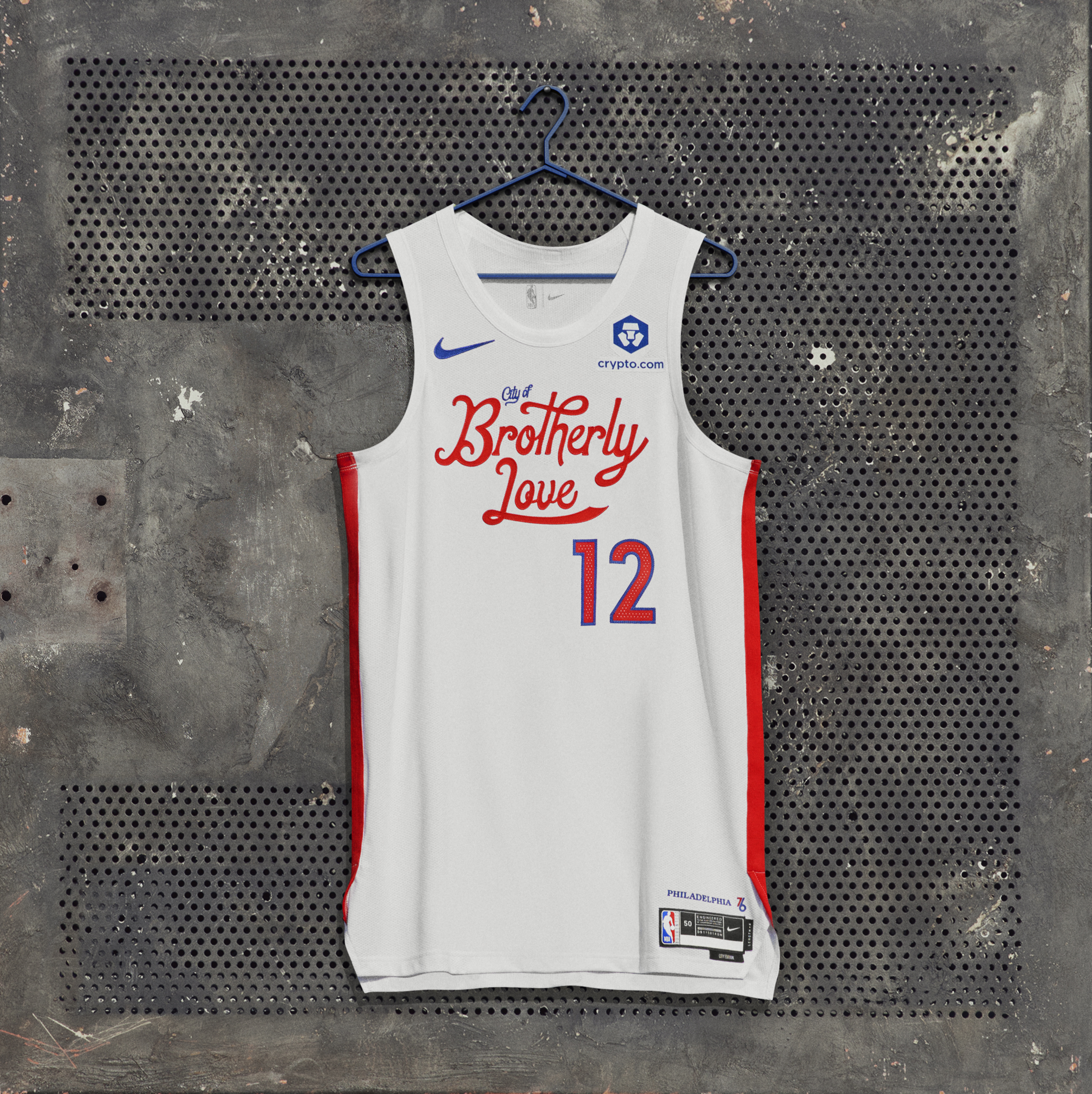 The 76ers finally managed to put Philadelphia's most well-known nickname on a jersey, and the cursive font is the perfect medium for it. The drawback here is all the white space, which gives the whole thing a slightly empty feeling.
11. Los Angeles Clippers
The Drew League, nearly every player's favorite summer pickup spot in L.A., is the key inspiration behind a simplistic yet colorful motif for the Clippers this season. The opposing red and blue on the shoulders surrounding that center mosaic is a splendid design choice.
10. Toronto Raptors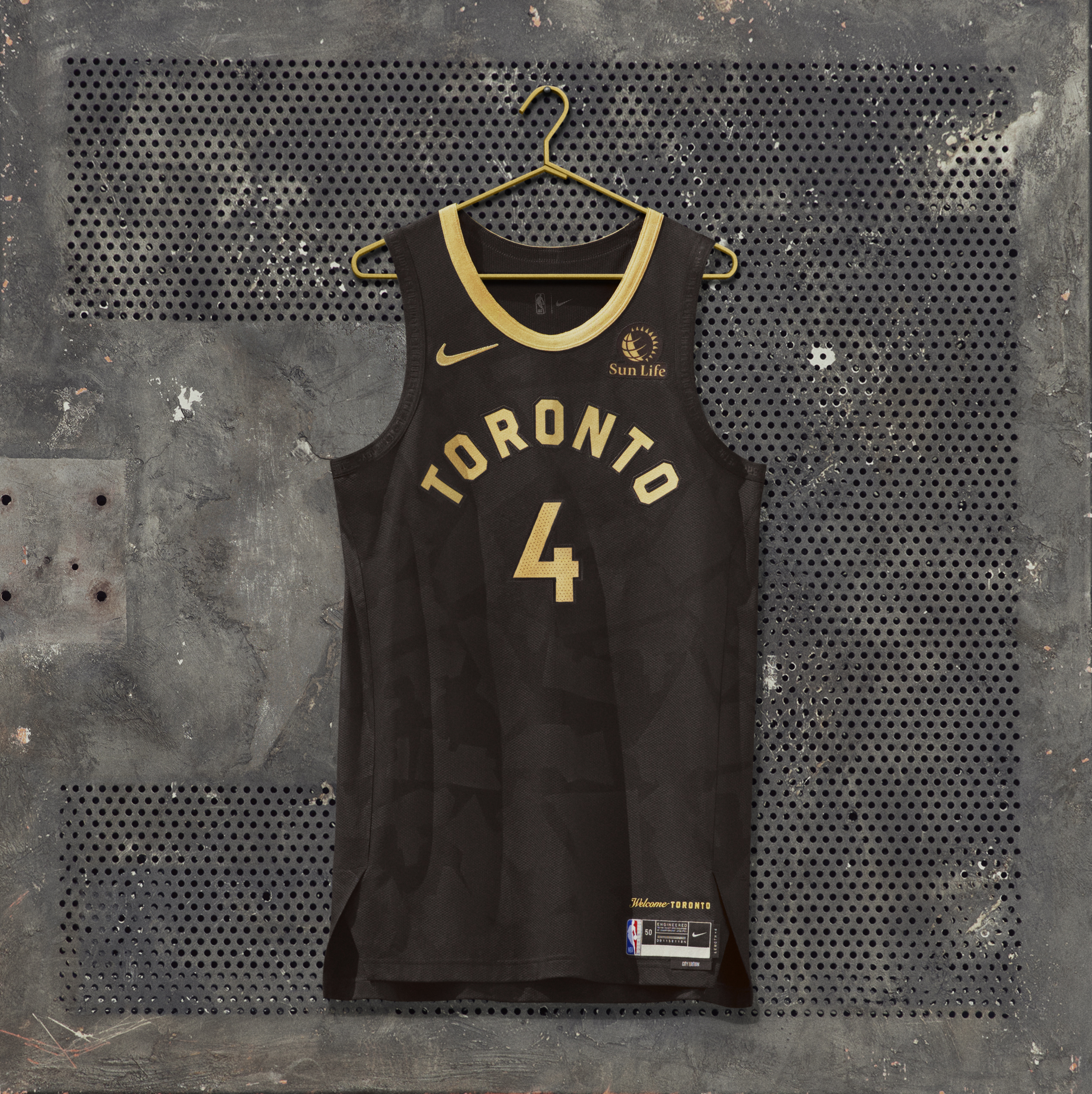 The fragmented base design represents Toronto's six now-amalgamated boroughs: the old city of Toronto, East York, North York, York, Etobicoke, and Scarborough. The execution feels a little flat, but having "We the North" in multiple languages on the trim is a brilliant homage to the city's vast diversity.
9. Houston Rockets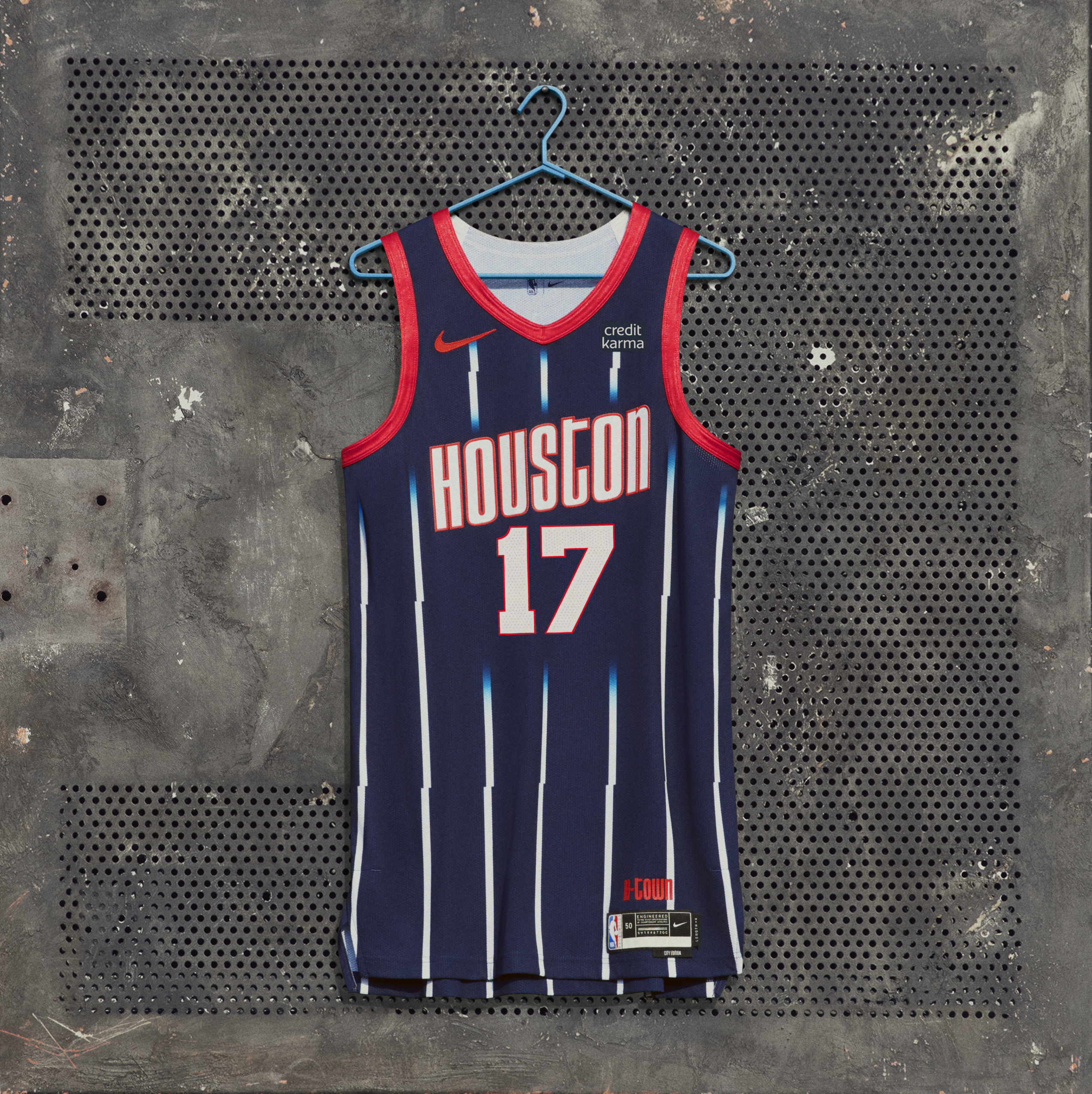 A rehash of last year's design, which itself was an homage to their famous pinstriped threads from the late-1990s and early millennium, the Rockets abided by one important rule: If it ain't broke, don't fix it.
8. Chicago Bulls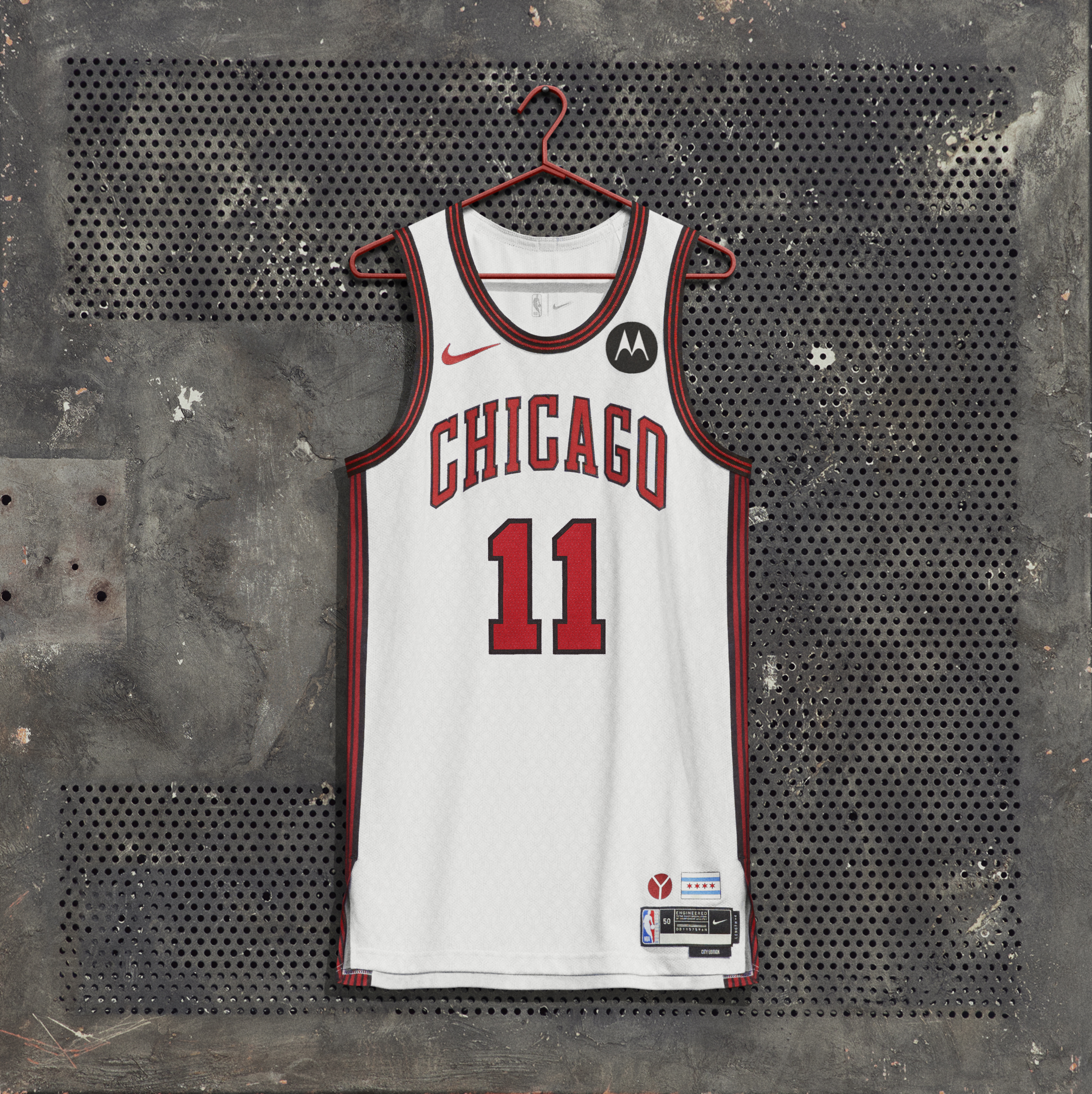 No, it isn't a groundbreaking concept or look for the Bulls, but this is a remarkably clean style that also doesn't get anything wrong. The five stripes along the sides combine beautifully with the design on the shorts.
7. Dallas Mavericks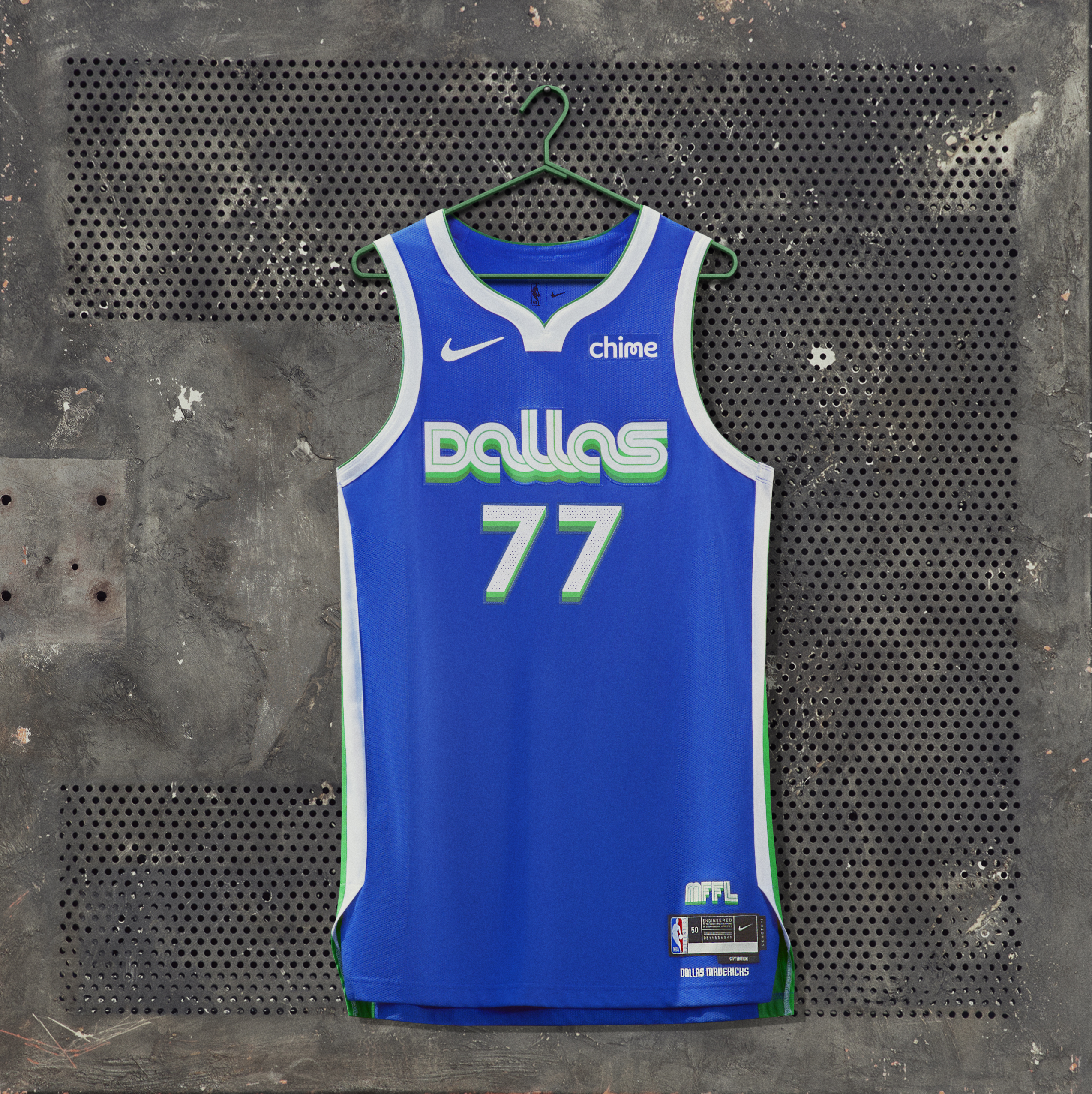 Credit to the Mavericks for going unabashedly retro in a proper way. It's a callback to the creation of the "metroplex" – a term for the geographical hub around Dallas-Fort Worth dubbed in 1972.
6. New Orleans Pelicans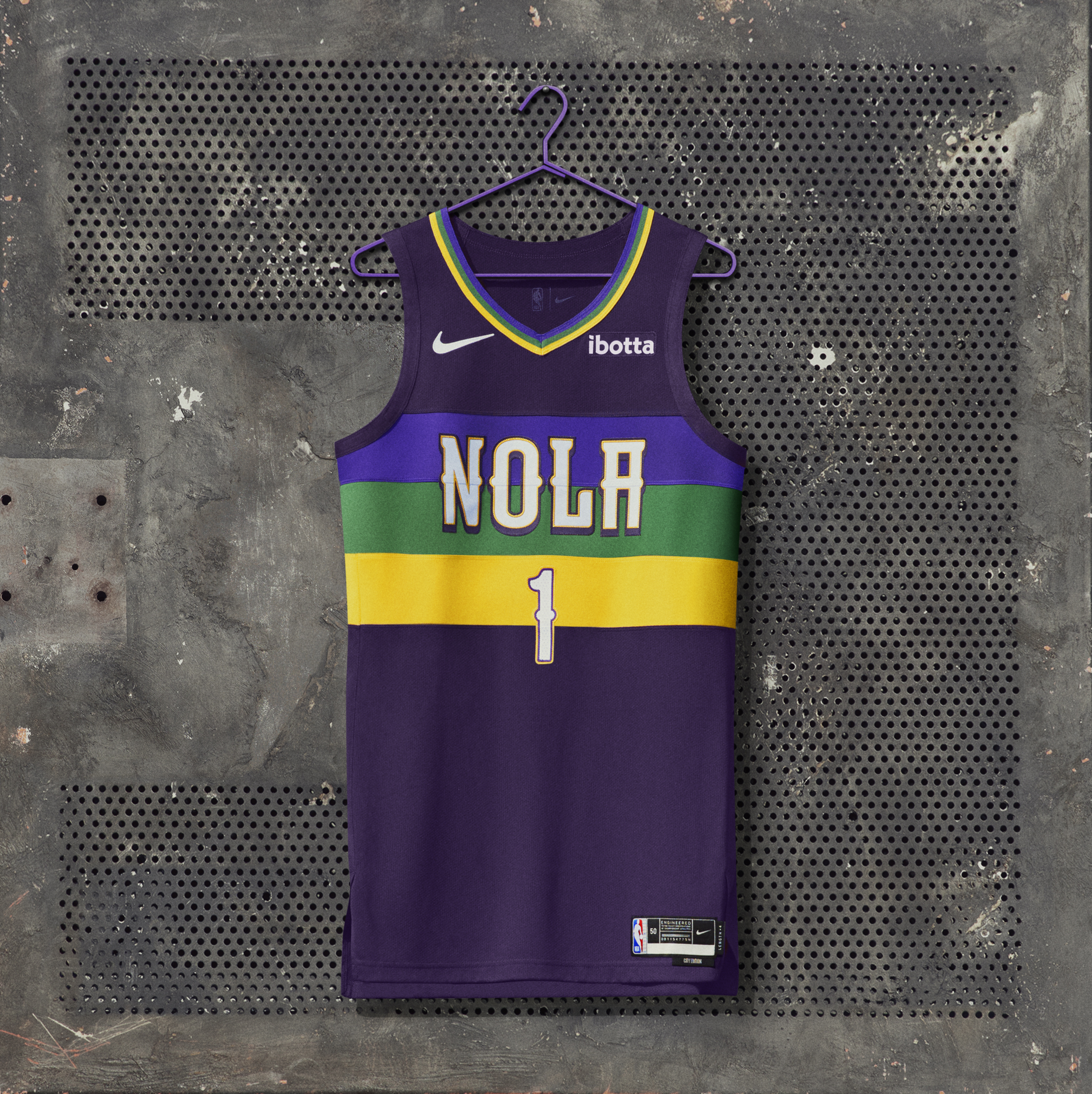 For understandable reasons, the Pelicans love to bring out the Mardi Gras theme for these jerseys. The horizontal stripes on a vivid purple base might be their best iteration yet.
5. Atlanta Hawks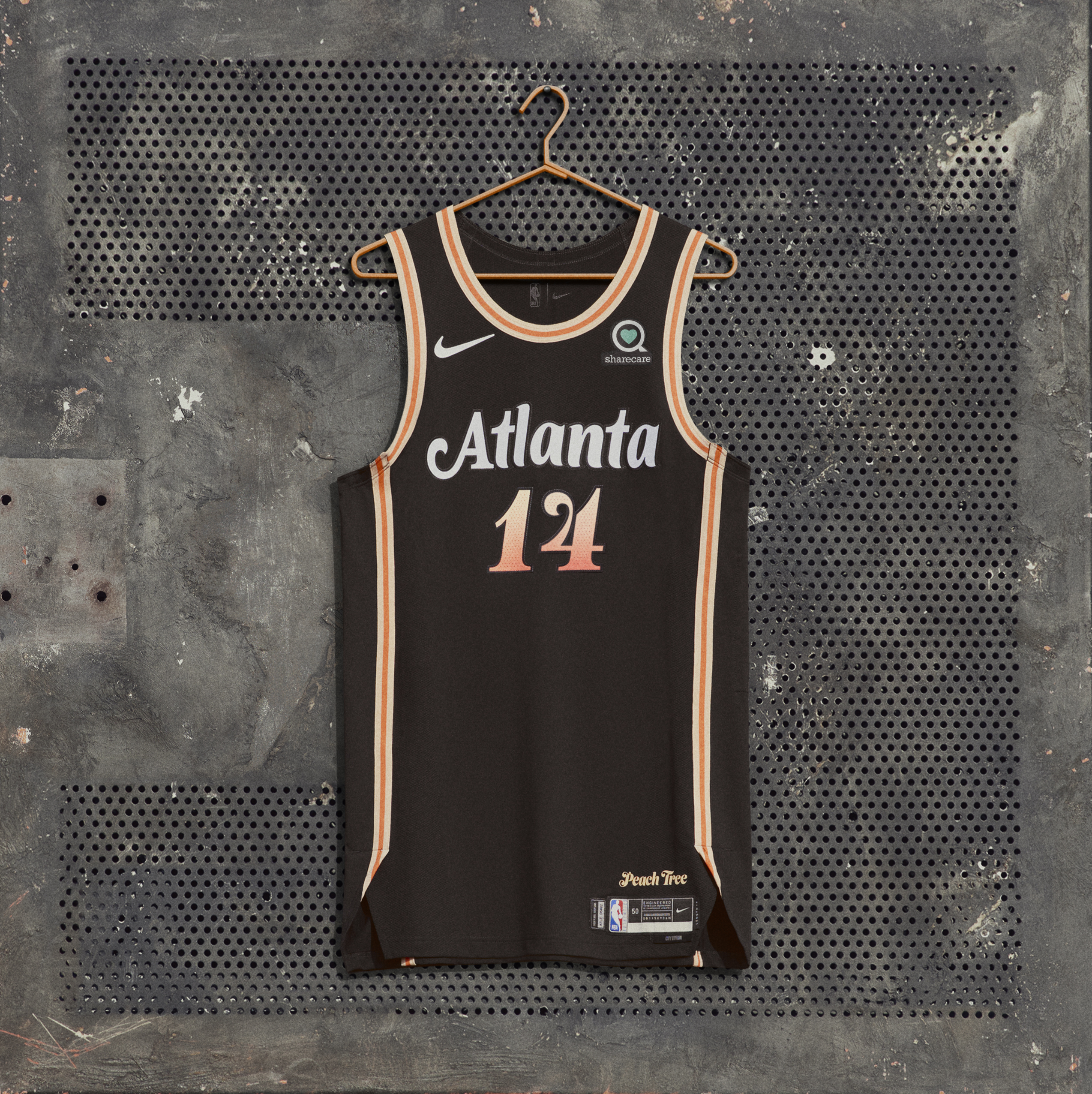 The Hawks are going all-in on Atlanta's Peachtree moniker this year, but it's the font tails and borderline-cursive type that really make this one pop.
4. Portland Trail Blazers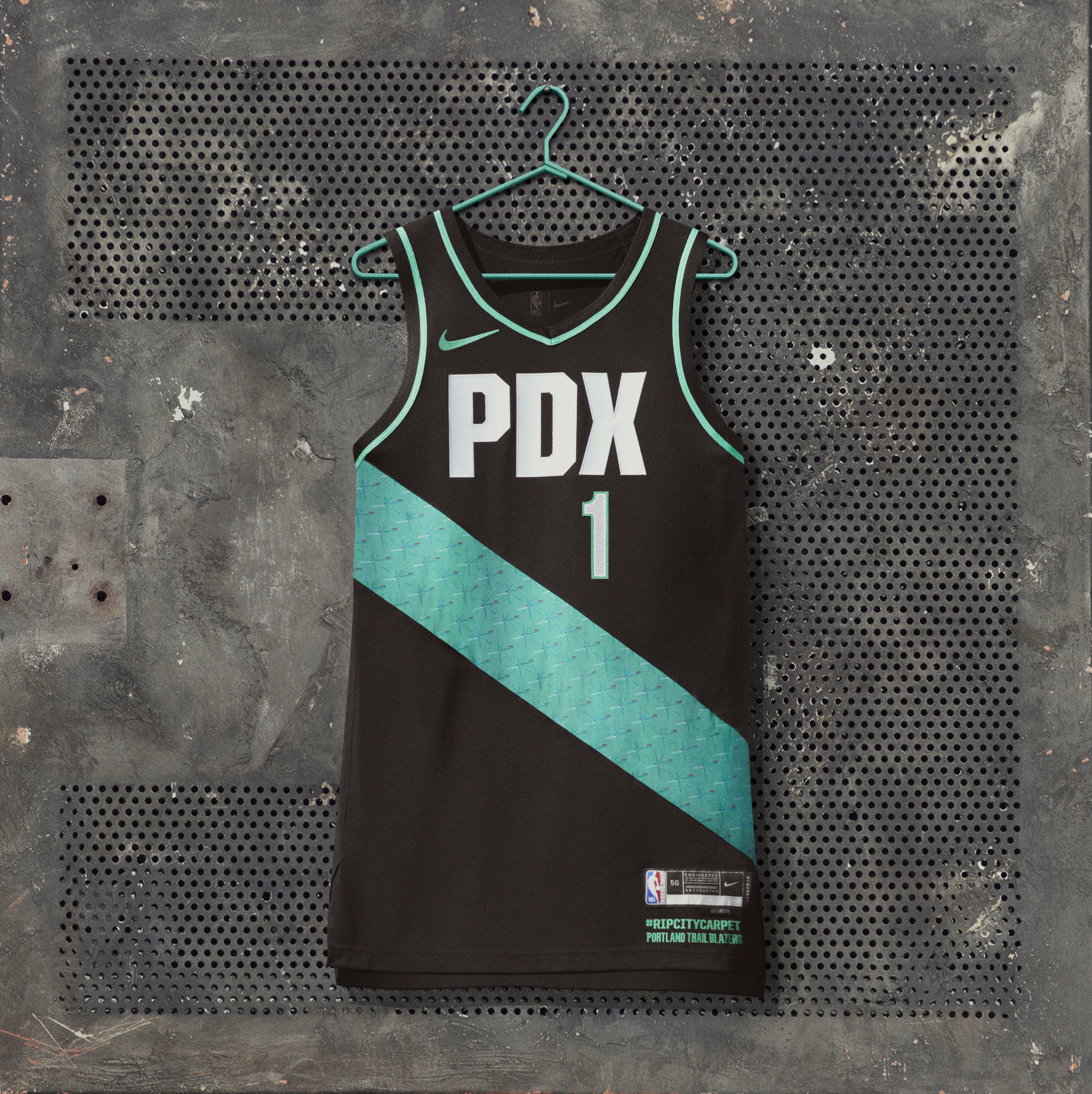 Sadly, not enough teams rock sweet sashes in the NBA. The Trail Blazers, however, are almost synonymous with the diagonal mark, and they translate the successful recipe perfectly to their City Editions.
3. Boston Celtics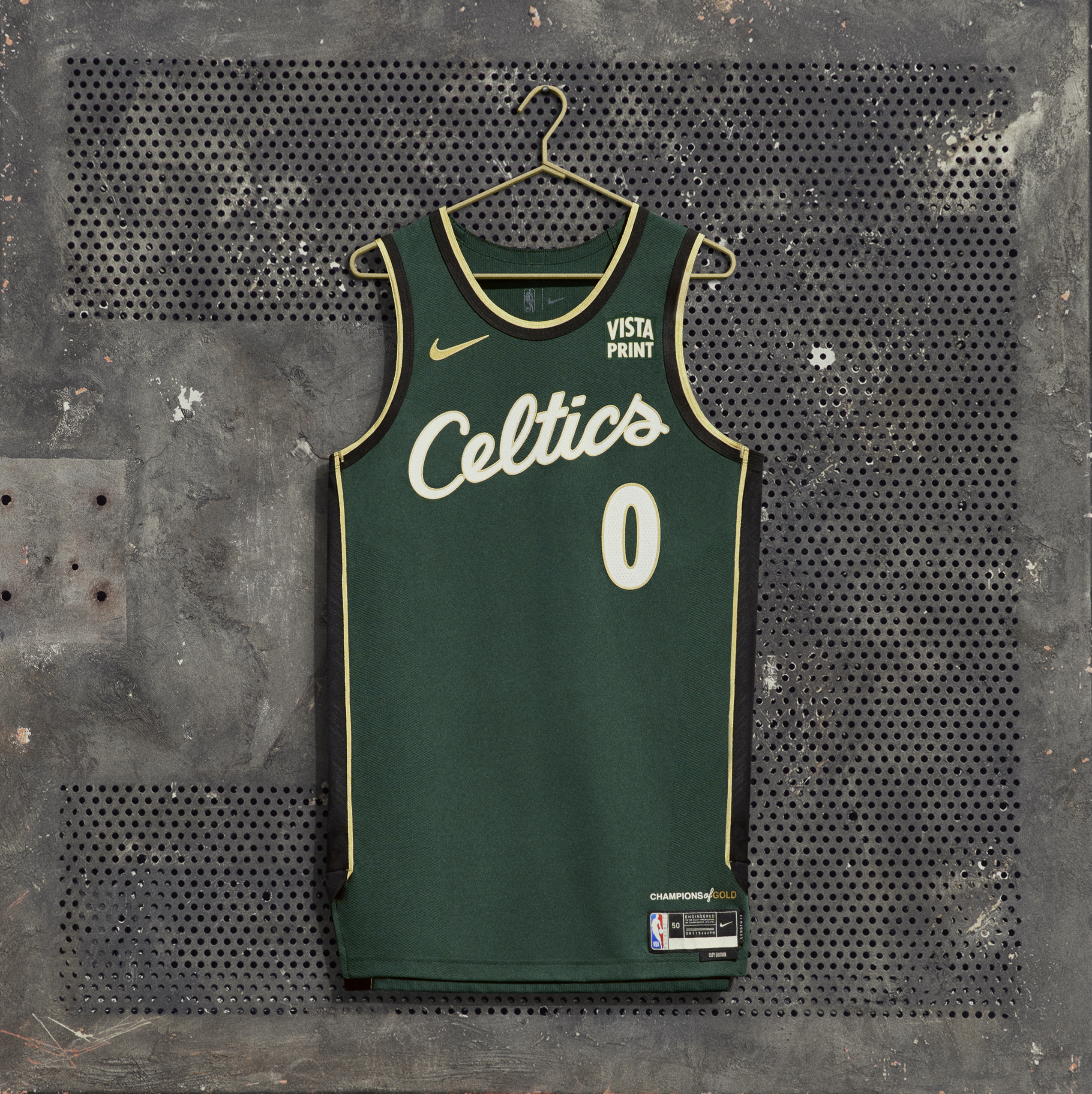 A popular criticism of this jersey – a tribute to late franchise legend Bill Russell, who also helped design it – is that it's too similar to the Bucks' standard motif. That's an oversimplification of a wonderful getup for a Celtics team that usually struggles to deviate creatively from its iconic look.
2. Golden State Warriors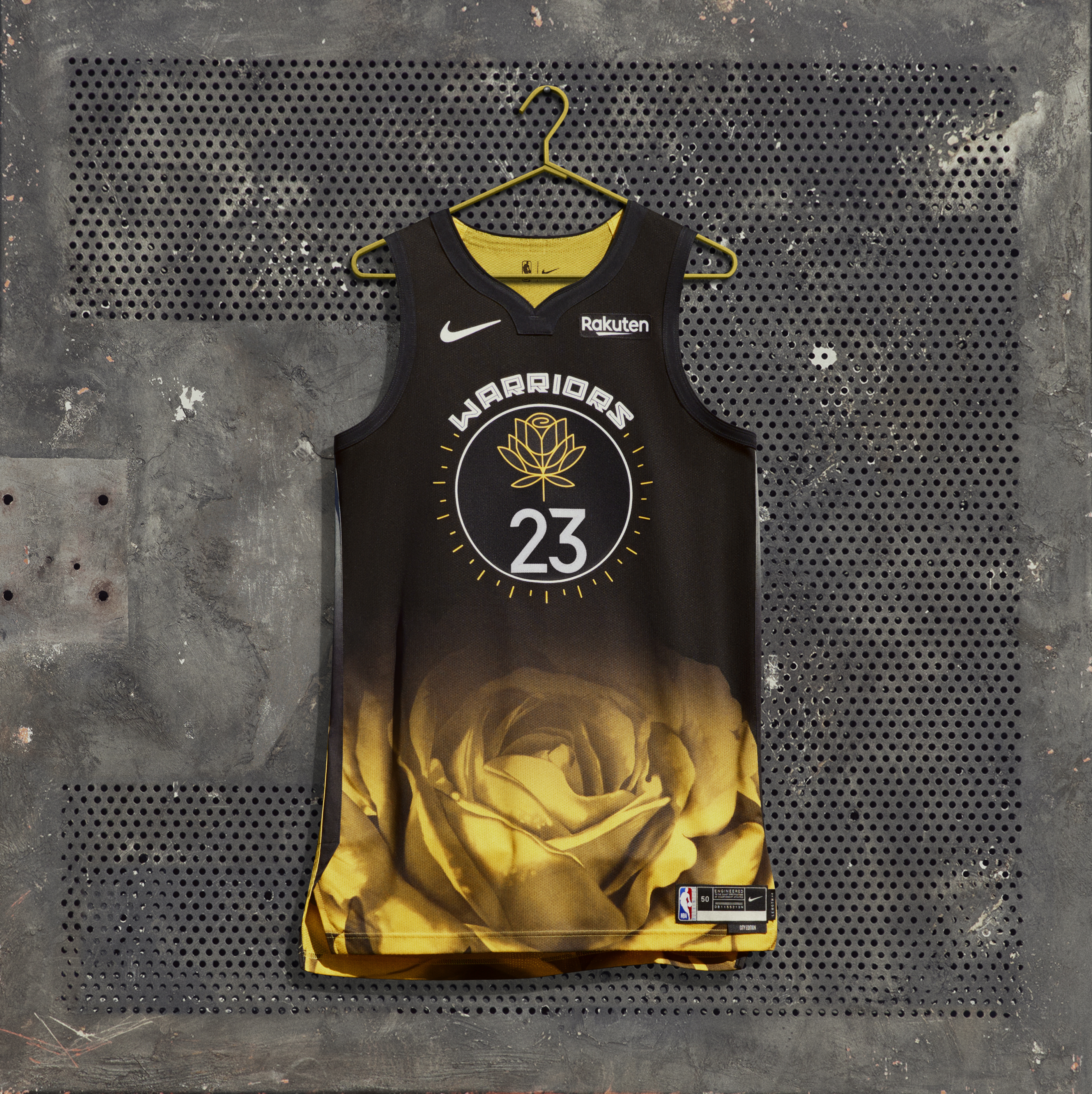 A visual tribute to women's empowerment, the Warriors may have devised one of their greatest threads ever. The yellow rose blooming out of a black gradient is an incredibly unique look that just works.
1. San Antonio Spurs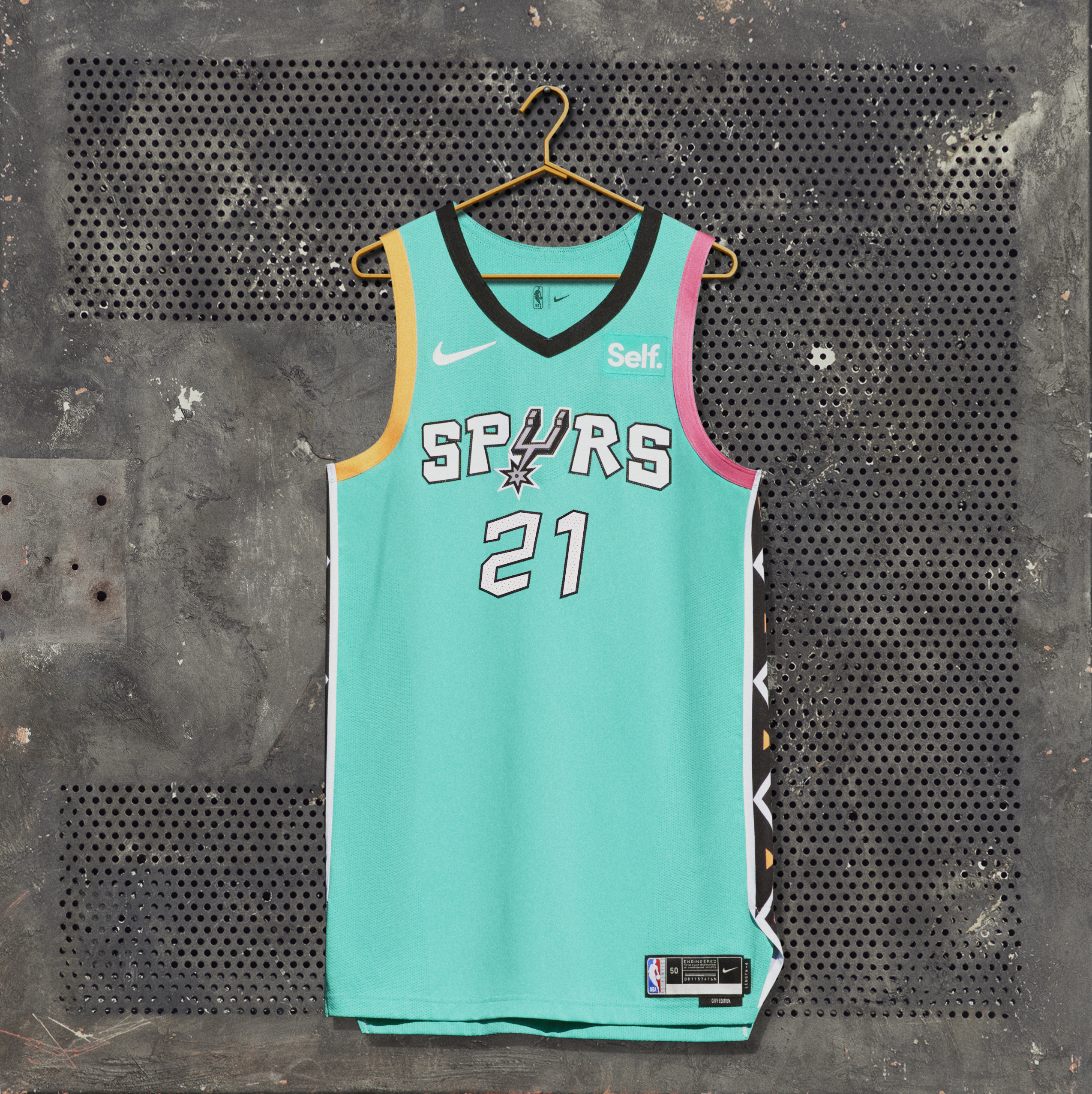 The Spurs can seemingly do no wrong when they tap into their Fiesta color scheme. This year's model is inspired by the fantastically '90s All-Star Game jerseys from 1996, when San Antonio last hosted the midseason exhibition.