New faces in new places: How are those midseason acquisitions working out?
Trade deadline week last month was a roller coaster, with a bunch of high-profile names changing teams and nearly every competitive team swinging a transaction of some significance, either via trade or on the buyout market.
With a month's worth of post-deadline games in the books and another month left in the regular season, we're checking in on how some of the most consequential additions have worked out so far (stats are through Wednesday's games).
Kevin Durant | Suns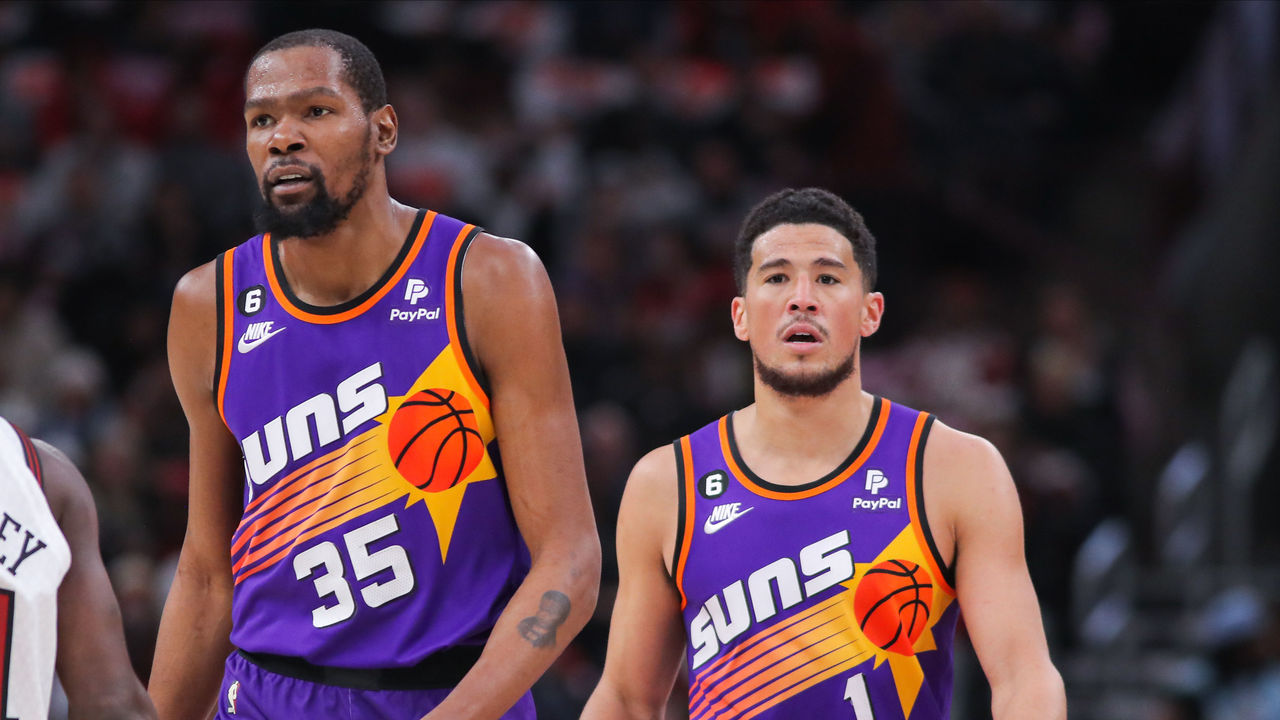 Durant has played only three games for Phoenix since being acquired more than five weeks ago in arguably the biggest midseason trade in NBA history. He was sidelined with a knee sprain when the deal went down, which delayed his debut until after the All-Star break, and then he sprained his ankle when he slipped on a wet spot during warmups before what would've been his fourth game with the team.
Still, despite the limited sample and the fact Durant will likely have played fewer than 10 games as a Sun before the postseason begins, the ease with which he immediately gelled with his new surroundings suggests Phoenix needs to be taken very seriously as a contender once he's healthy. Across those three games (all wins), he averaged 27 points on 81% true shooting, and the Suns posted a cartoonish 130.3 offensive rating with him on the floor – and a 137 rating when he shared the court with Devin Booker, per Cleaning the Glass.
The Suns love to run three-man actions and to utilize both sides of the floor, which makes them ideally suited to incorporating and maximizing Durant – a chameleonic star who's equally deadly with and without the ball. Phoenix's beloved Spain pick-and-rolls can use Durant in any of the three roles – ball-handler, primary screener, or secondary back-screener and popper. Horns sets can similarly feature Durant acting as either ball-handler or elbow screener, with the Suns able to spin off into near-infinite permutations involving him and any two of Booker, Chris Paul, and Deandre Ayton.
In more simplistic actions, he can simply set up on the wing opposite Booker or Paul, occupying the potential nail helper and allowing his teammate to glide into the paint unimpeded off a high ball screen. You saw in those games how Durant's defense-warping presence unlocked things for Booker in particular, with the star guard scoring 66 points on 75% true shooting in the 67 minutes the two played together.
The Suns also looked elite defensively with Durant on the floor. He offers secondary rim protection the Suns didn't have behind Ayton before, with the likes of Cam Johnson and Torrey Craig manning the four. Phoenix doesn't mind bringing Ayton up to the level or having him switch out onto ball-handlers (he frequently late-switches out of drop coverage), and he's plenty capable of defending in space. But before Durant's arrival, having Ayton high up on the floor meant the Suns were vulnerable around the basket. With Durant on the floor, they can afford to be more liberal in doing so, though securing defensive boards could still prove to be an issue because Durant's still a subpar rebounder for his size. – Joe Wolfond
Kyrie Irving | Mavericks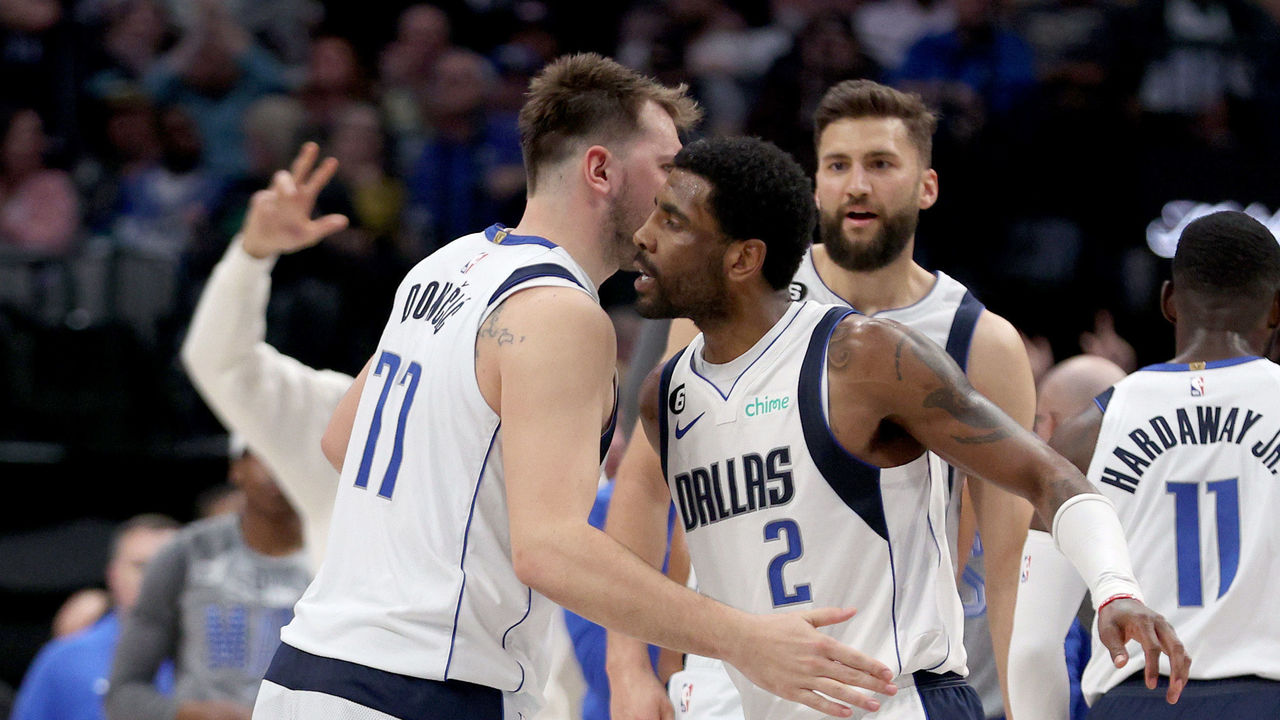 In many ways, Irving's first month in Dallas was predictable.
Individually, he's been offensively brilliant, averaging 27.5 points and 6.6 assists while shooting 58.1% from two-point range, 41.4% from deep, and 94.4% from the free-throw line. With Irving on the court, Dallas has scored 123.9 points per 100 possessions – a stunning figure that would smash Sacramento's current bid for the most efficient offense of all time (118.6). Unfortunately, the other half of that predictable equation is that the Mavs, who already owned a bottom-seven defense before trading their best defensive player (Dorian Finney-Smith) to acquire Irving, haven't been able to stop anybody.
Dallas' continued inability to capitalize on a potent offense and its lack of depth (it turned two players into one in trading Finney-Smith and Spencer Dinwiddie for Irving) have resulted in the Mavs going 5-6 with Irving in the lineup, and a disappointing 3-6 in games that both Irving and Luka Doncic have suited up for.
Some of that may simply come down to bad luck: the Mavs have somehow lost six games by five points or fewer since trading for Irving. But even their mediocre overall performance during that stretch (-0.5 per 100 possessions) was aided by a 26-point blowout of the tanking Spurs. Scraping by for wins every night isn't what Dallas envisioned when it paired Irving with Doncic.
Though Irving's off-ball abilities and shooting prowess make him a great complement to the ball-dominant Doncic and a Mavs team that desperately needed another creator, his presence has also led to some awkward moments within the offense as he and Doncic figure things out. Those kinks should get worked out with more time spent together, but the Mavs' postseason ceiling is capped if they remain defensively inept. Remember: Irving's an unrestricted free agent this summer. – Joseph Casciaro
Mikal Bridges | Nets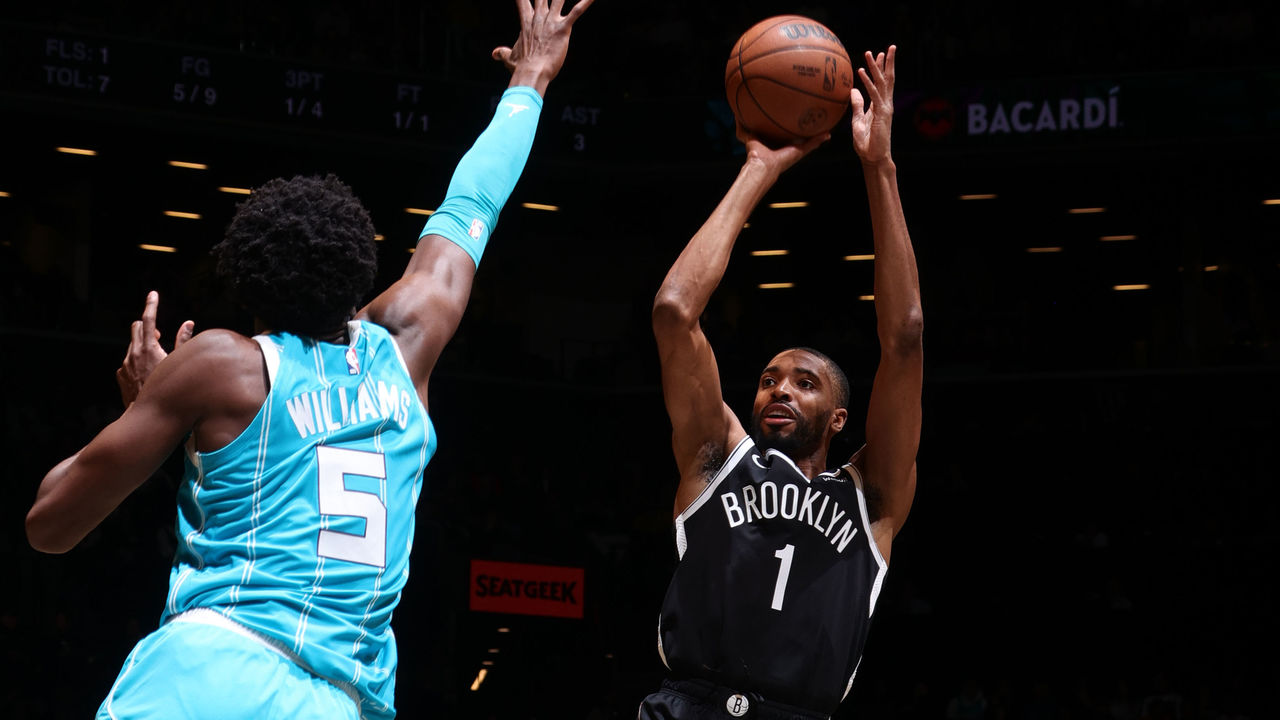 For about three years, Bridges was one of the most impactful role players in the NBA. On top of playing every game, his ability to drill threes off the catch, attack closeouts, cut, finish at the rim, and lock down opposing perimeter players with his pristine footwork and pterodactyl wingspan all made him the platonic ideal to complement star shot-creators. It's no surprise the Nets insisted on him being the player who anchored their draft-pick-heavy Durant return, and why other contenders tried hard to convince Brooklyn to reroute him, reportedly offering as many as four first-round picks in exchange.
What is surprising is that Bridges, on a Nets team that's allowed him to spread those expansive wings, has taken to a primary role with such aplomb that he looks capable of being a star in his own right. In 14 games with Brooklyn, he's averaged 26.3 points on 64.2% true shooting, a remarkable marriage of volume and efficiency. He's authored those numbers while jacking his usage rate up from 19.2% pre-trade (which was itself a big step up from the career-high 15% he posted last season) to 27.8% as a Net.
That increase can be accounted for entirely by an influx of self-created shots. Bridges is splashing all manner of pull-ups, from quick-trigger threes to snaking elbow middies. Since the trade, he's hoisted eight off-the-dribble jumpers per game, on par with lead creators like De'Aaron Fox, Tyrese Haliburton, and Shai Gilgeous-Alexander and up from 4.5 beforehand, per NBA Advanced Stats. He's hit a cool 50% of his pull-up twos and 46% of his pull-up threes during that span. He's nearly tripled his average number of used possessions as a pick-and-roll ball-handler, and his 1.06 points per possession on that play type rank him in the 91st percentile. He's also upped his driving frequency, and doubled his free-throw attempt rate.
For all the positives, this experience as a lead initiator has also spotlighted Bridges' limitations as a playmaker. When he uses a ball screen, he's doing so almost exclusively as a means to hunt his own shot, and that's reflected in his ratio of total used possessions (approximately 22) to assists (2.7) per game. He's passed out of only 26.4% of his drives as a Net, the second-lowest rate among 56 players averaging at least 10 drives per game since the deadline. His inability to create for others helps explain why, despite his impressive individual exploits, the Nets have been quite a bit worse offensively with him on the floor.
It's also why, for the time being, he's still probably best suited to being a secondary or tertiary option on a good team. But it's not fair to criticize Bridges for a part of his game he's never had the opportunity to develop until now. The more on-ball reps he gets, and the more coverages he sees, the better he'll get at leveraging his nascent scoring ability into high-value shots for teammates. In the meantime, we can marvel at how fluid, confident, and capable he suddenly looks as a self-creator. – Wolfond
Russell, Vanderbilt, and Beasley | Lakers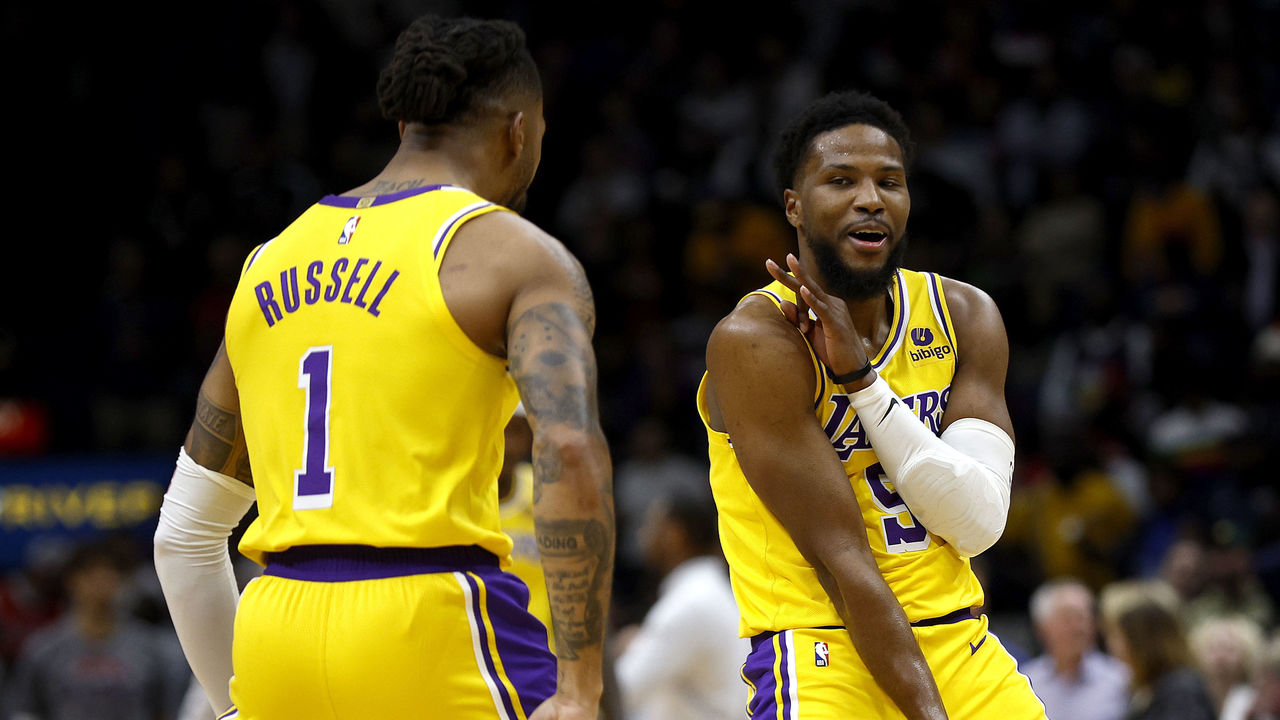 Wretched roster construction had the Lakers struggling to compete earlier this season even with LeBron James continuing to defy the limits of age and Anthony Davis enjoying his best season in years. Los Angeles lacked quality depth, secondary creation, and shooting. The team addressed all those needs leading up to the Feb. 9 trade deadline, acquiring D'Angelo Russell, Jarred Vanderbilt, Malik Beasley, and Rui Hachimura. These days, even with James out of the lineup, the new-look Lakers have not only survived but improved their position in the Western Conference's compact playoff race.
Russell has been a Godsend, averaging 18.8 points and 5.9 assists on 47-41-85 shooting through eight games of his second Lakers stint, with the team going 5-3 in that time. Russell may not be a pure point guard, and the Lakers have especially needed his scoring with James sidelined, but his ability to keep the offense flowing, and create for others in addition to himself has been key. His shooting, along with Beasley's, has helped juice what was once an anemic team from behind the arc.
The Lakers aren't going to blow teams away with their shooting, but it's no longer an Achilles heel, either. After ranking dead last in 3-pointers made per 100 possessions before the trade deadline (10.1), the team is up to 18th in the five weeks since (11.5). Beasley is key here – he ranks fourth in 3-point attempts per 100 possessions, behind only Damian Lillard, Stephen Curry, and Klay Thompson.
Vanderbilt has brought an enviable combination of defensive versatility and energy, providing the Lakers with a low-usage defensive big who can also guard wings. Since joining the lineup Feb. 11, Vanderbilt leads the Lakers in deflections and loose balls recovered.
Hachimura, the first of the four players acquired, has had minimal impact compared to his new teammates, but the former Wizard's ability to create his own shot is still a useful skill off the Lakers' bench.
If James can return to action and stay healthy, Davis, the Lakers' newcomers, and Austin Reaves' and Co. might give LeBron another shot at an extended playoff run. Who would've said that about the team's supporting cast six weeks ago? – Casciaro
Mike Conley | Timberwolves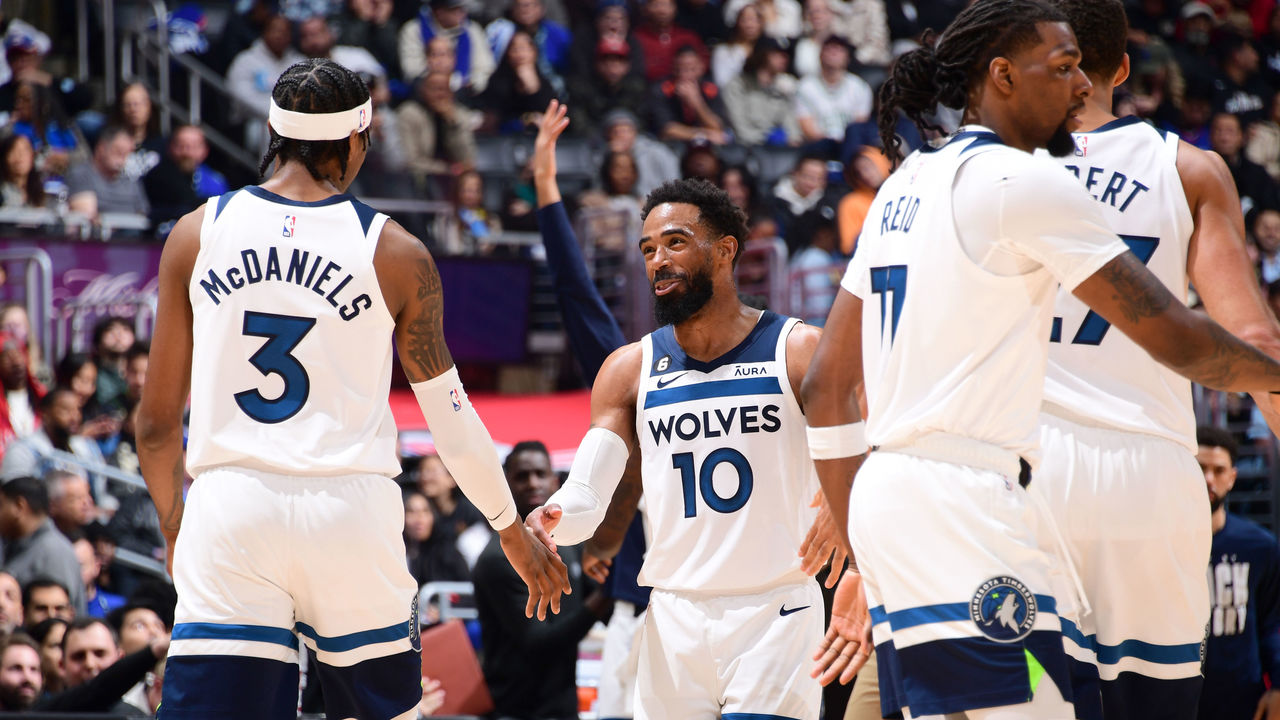 Minnesota's deadline-day starting point guard swap was a fascinating gambit, representing both a timeline shift – Conley is eight years older than Russell – and a stylistic one. Conley isn't nearly the scorer Russell is at this stage, but he's a more conscientious distributor, better at putting others in position to succeed, and a tougher on-ball defender even at his advanced age.
It took a few games, but the Wolves are starting to reap the benefits of that exchange, as Conley gets increasingly comfortable with the rhythms of their offense and imbues it with his own change-of-pace flourishes. His patience and timing in the two-man game with Gobert, which he honed in Utah and which likely had a lot to do with Minnesota's decision to acquire him, have shone through.
Despite hardly ever scoring at the rim, he's a more consistent paint presence than Russell, less willing to settle for mid-range pull-ups and more insistent on getting drop defenders to commit. He maintains a live dribble and keeps defenses guessing about his intentions as he burrows into the lane and chooses between lofting his patented floater, tossing a lob, or slinging a kickout to the corner.
Conley can be overly deferential, to the point he'll lapse into passivity and drift into the background for long stretches. There are certainly times when it would benefit the Wolves to have a more assertive hand at the controls. But the offense belongs to Anthony Edwards now anyway, and in that context Conley is a steadying influence who can always be relied upon to make good decisions, which is something this team desperately needed. To wit: the Wolves were one of the league's most careless teams before the trade, ranking 28th in turnover rate. They're up to 19th since, and their mark with Conley on the floor would be good for sixth.
That's why, despite him averaging only 11.2 points on below-average efficiency, Minnesota owns a robust 116.2 offensive rating with Conley on court (compared to 112.8 when Russell manned the point) and has outscored opponents by 7.6 points per 100 possessions when he and Gobert play together. It doesn't hurt that Conley's also drilled 52% of his catch-and-shoot threes since the move.
Karl Anthony-Towns' imminent return will be the real test of Conley's stewardship. The Wolves didn't truly jell at either end of the floor when Towns was healthy early in the season. We'll see if the veteran floor general has the wherewithal to pull all the pieces together. – Wolfond
Jakob Poeltl | Raptors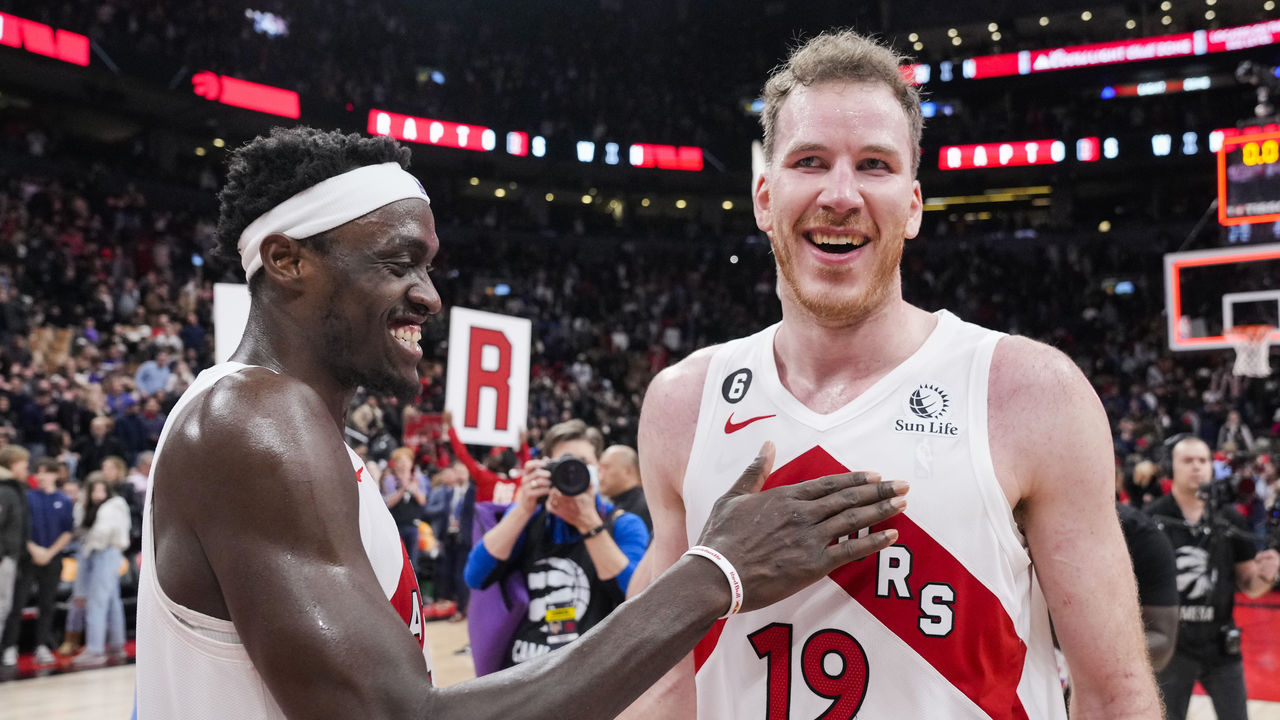 The degree to which Toronto needed a true center has only been magnified since Poeltl returned to Toronto, sliding seamlessly into the Raptors' starting lineup as the team makes its push for an East play-in spot.
Though his lack of shooting can cramp lineups that feature other non-shooters, Poeltl has largely made things work on both ends. He never looks out of position defensively, with the insurance of his rim protection allowing the Raptors more leeway when pressuring the ball as aggressively as head coach Nick Nurse wants them to. The seven-footer has also seemingly regained the step he appeared to lose in San Antonio this season, moving his feet well when forced to defend in space against smaller players. In 397 minutes with Poeltl on the court, the Raptors have defended like a top-ranked defense (106.7 points allowed per 100 possessions).
On offense, Poeltl's screening, playmaking vision, and interior efficiency have given Toronto an element the team's stale attack previously lacked. No one's benefited from this more than Fred VanVleet, who looks rejuvenated playing alongside a big man who can consistently get him open shots. Meanwhile, Poeltl himself is screening and rolling into advantageous passing lanes for VanVleet.
Poeltl's 40 screen assists in 14 games with the Raptors are more than Toronto's second-, third-, and fourth-ranked players in that category have combined for during that time.
What's frustrating for Raptors fans is that the front office didn't address this glaring need coming into the season. By the time it did, Toronto's postseason hopes were already on thin ice. Poeltl's steady, two-way play isn't going to save the Raptors' season, but it'll be intriguing to see both how big the pending free agent's next contract is, and how his place in Toronto's future affects the status of the team's other core players. – Casciaro
Josh Hart | Knicks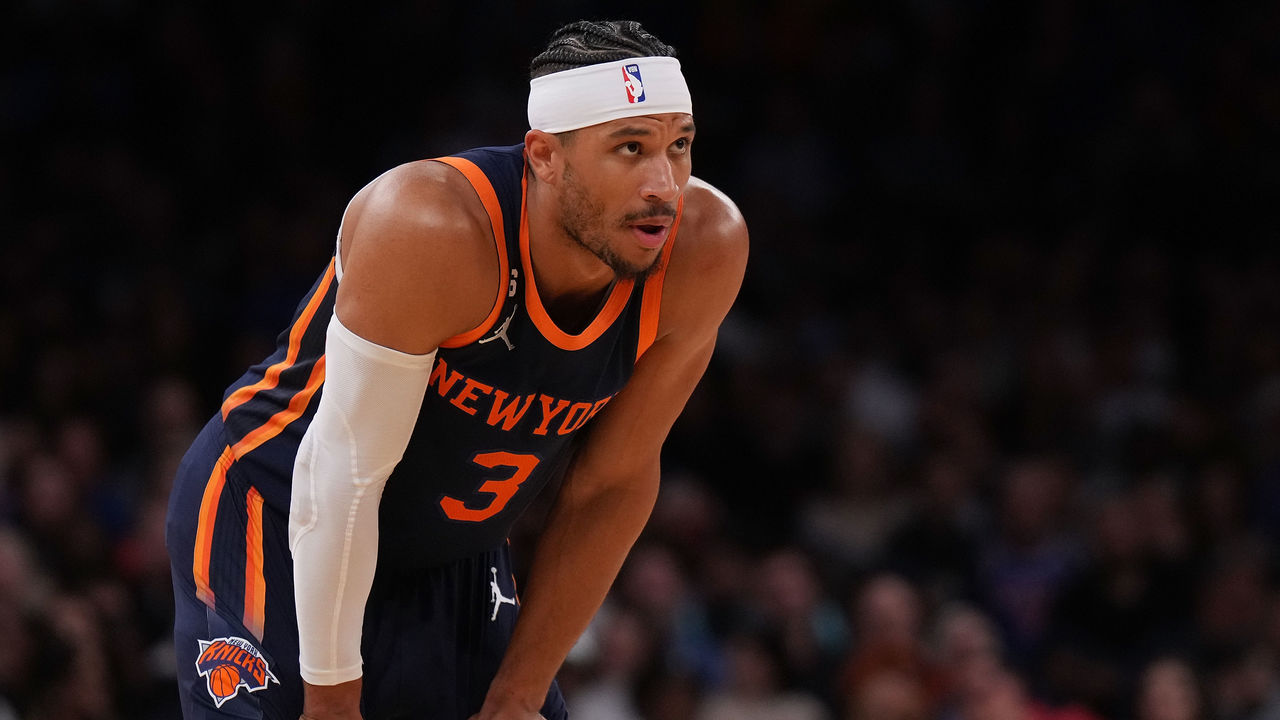 One of the more under-the-radar deadline-day acquisitions has turned out to be one of the most impactful, as the harmony between Hart and the Knicks' system has been pitch perfect. New York is 11-3 since his debut, with the league's third-ranked offense and eighth-ranked defense during that span. With Hart on the floor, the team has outscored opponents by 19 points per 100 possessions, per Cleaning the Glass.
Hart is a chaos agent who careens around the court at breakneck speed, and that's provided a tremendous jolt for a team that has a tendency to sludge things up. The Knicks are getting out in transition significantly more often and scoring on the break more efficiently since Hart joined the fray. Part of that has to do with the fact he's helped amp up their turnover generation at the other end, something that's been a weak point of their defense all season.
Things get particularly frenetic when he and Quentin Grimes play together. They're both rugged defenders who like to push the pace and turn defense to offense, and who also make whip-quick decisions with the ball in the half court. The Knicks have scored 134.8 points per 100 with both of them on the floor, and have played in transition on 20% of their possessions in those minutes, a 99th percentile mark.
Hart's tenacious rebounding has also been a huge boon. The Knicks didn't exactly need the help on the offensive boards, seeing as they were already the league's second-best team at creating second-chance opportunities. But Hart has turned that into even more of a strength (they've recovered a ridiculous 34.6% of their own misses with him on the floor) while shoring up their relative shakiness on their own glass. That's a good illustration of the effect the swingman has had; he simultaneously addresses areas of need and bolsters areas of strength, while taking virtually nothing off the table.
Obviously he isn't going to keep shooting 56% from deep. It's also a bit disappointing that after an assertive start to his Knicks tenure, he's settled back into the offensive passivity that defined his half season with the Blazers, with a paltry 13.4% usage rate and fewer than seven field-goal attempts per game.
But it's hard to quibble with Hart's process when he's provided so much value in so many other facets of the game. He can become an unrestricted free agent this offseason, and the Knicks should do whatever they can to retain him. – Wolfond
Russell Westbrook | Clippers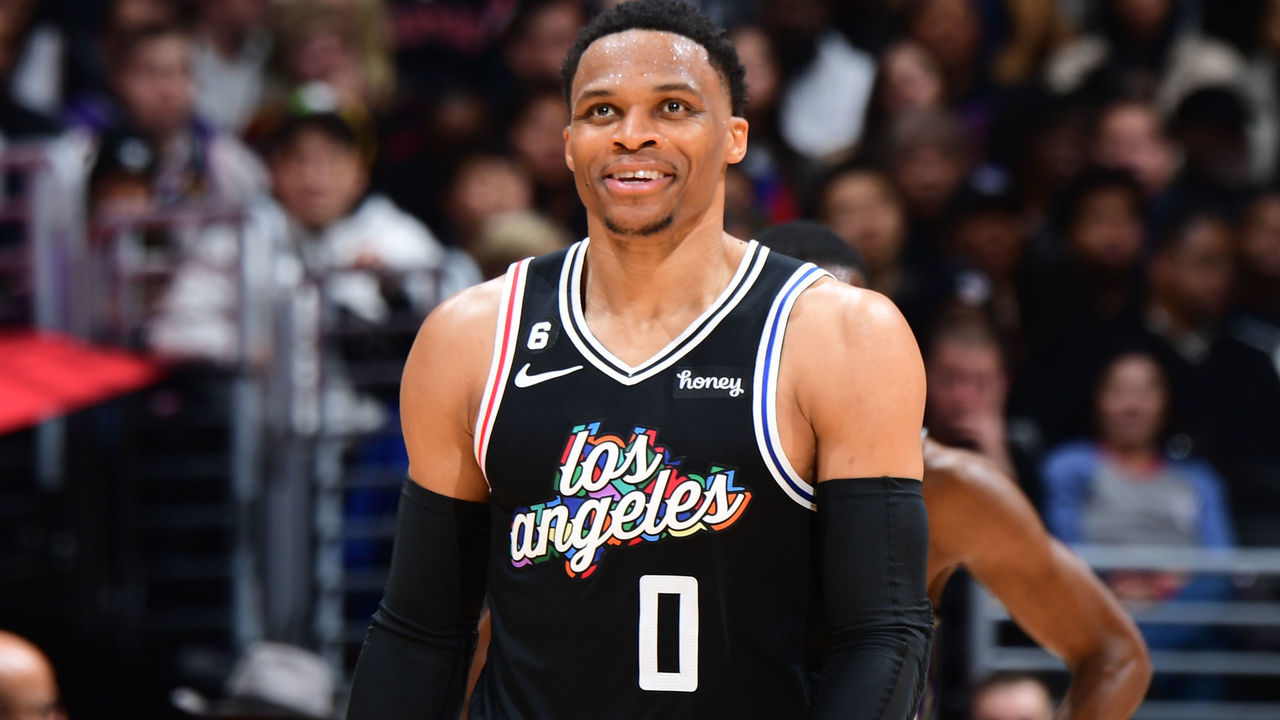 It hasn't been all bad for Westbrook since he moved down the hall from the Lakers' dressing room to the Clippers'. The future Hall of Famer has shot the ball well from floater range and the short mid-range area, and the Clippers are winning his minutes, but as expected, his overall impact doesn't match his decent box-score production.
Westbrook's averaging 13.4 points and 7.4 assists on 54.9% true shooting in slightly under 30 minutes per game as a Clipper, but as a non-3-point threat who barely moves off the ball, he still doesn't scare opposing defenses when the ball's out of his hands.
And when the ball is in Westbrook's hands, the risk of a turnover has never been greater – a whopping 22.5% of his possessions as a Clipper have resulted in turnovers. Only Ben Simmons and Draymond Green turn the ball over more frequently, but both are low-usage offensive role players who shine defensively. In Westbrook's case, he's a high-usage player who turns the ball over a ton, and he's a defensive liability. That's a tough combination to overcome if the Clippers want to win big this spring, which is why Terance Mann and Eric Gordon are closing games for Ty Lue down the stretch. – Casciaro