NBA Power Rankings: Celtics, Bucks battle for top spot
The NBA Power Rankings are selected by a panel of Footballlifestyle's basketball editors.
This week, we're taking stock of the field at the one-month mark of the season.
1. Milwaukee Bucks (10-3)
Previous: 1
Milwaukee's depth is paying dividends following recent injuries to its stars. Jevon Carter dropped a career-high 36 points against the Oklahoma City Thunder last Wednesday, while Bobby Portis performed well in Giannis Antetokounmpo's absence.
2. Boston Celtics (11-3)
Previous: 3
The Celtics' No. 1-ranked offense is even more surprising when considering that last year's NBA Finals squad only finished 12th in points per game. Clearly, this core didn't hit its ceiling last season.
3. Denver Nuggets (9-4)
Previous: 5
Denver won five of its last six games and owns the league's third-best offensive rating. Jamal Murray averaged 18.5 points and 5.5 assists in that span and looks healthy after a slow start.
4. Portland Trail Blazers (10-4)
Previous: 8
The Blazers succeeded in giving Damian Lillard a strong supporting cast in challenging circumstances. New additions Jerami Grant and Shaedon Sharpe have contributed to a well-balanced, effective rotation that provides shooting, defense, and size around the star point guard.
5. Memphis Grizzlies (9-6)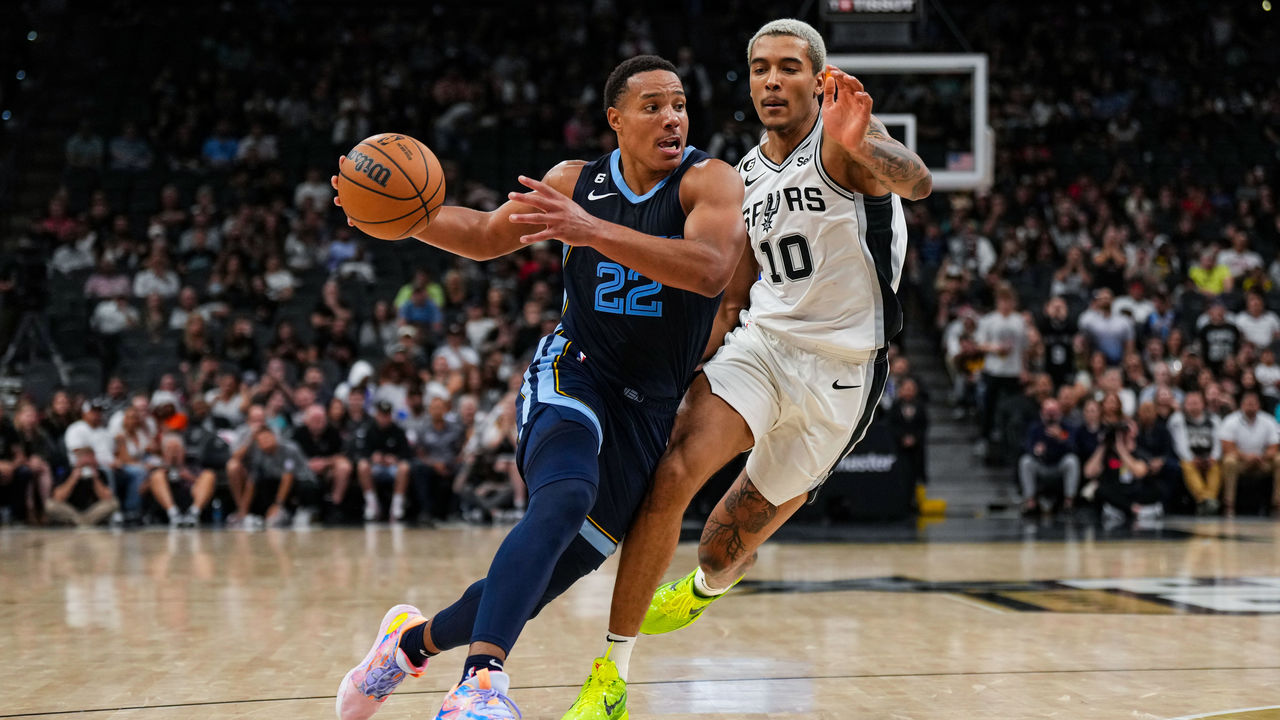 Previous: 4
The Most Improved Player Award might stay in Memphis. Desmond Bane increased his scoring average to 24.7 points per game while also adding more rebounds and assists in only four additional minutes per game.
6. Phoenix Suns (8-5)
Previous: 2
Amid a sudden spike in ailments, the Suns are just barely staying afloat. Chris Paul's heel has been a nagging issue over the last week, Cam Johnson underwent meniscus surgery, and Jae Crowder remains in exile.
7. Cleveland Cavaliers (8-5)
Previous: 6
Donovan Mitchell has been everything the Cavs asked for. The three-time All-Star is averaging a career-high 31.6 points on 51.3% shooting and leads the league in minutes per game.
8. Utah Jazz (10-6)
Previous: 18
They may be cooling down slightly, but that doesn't take away from just how impressive the Jazz's makeshift roster of trade pieces has been this season. The question is: When does the roster teardown begin?
9. Atlanta Hawks (9-5)
Previous: 9
Atlanta's All-Star backcourt of Trae Young and Dejounte Murray is a force to be reckoned with. They're the first duo in league history to each register at least 300 points and 100 assists through 14 games.
10. Dallas Mavericks (8-5)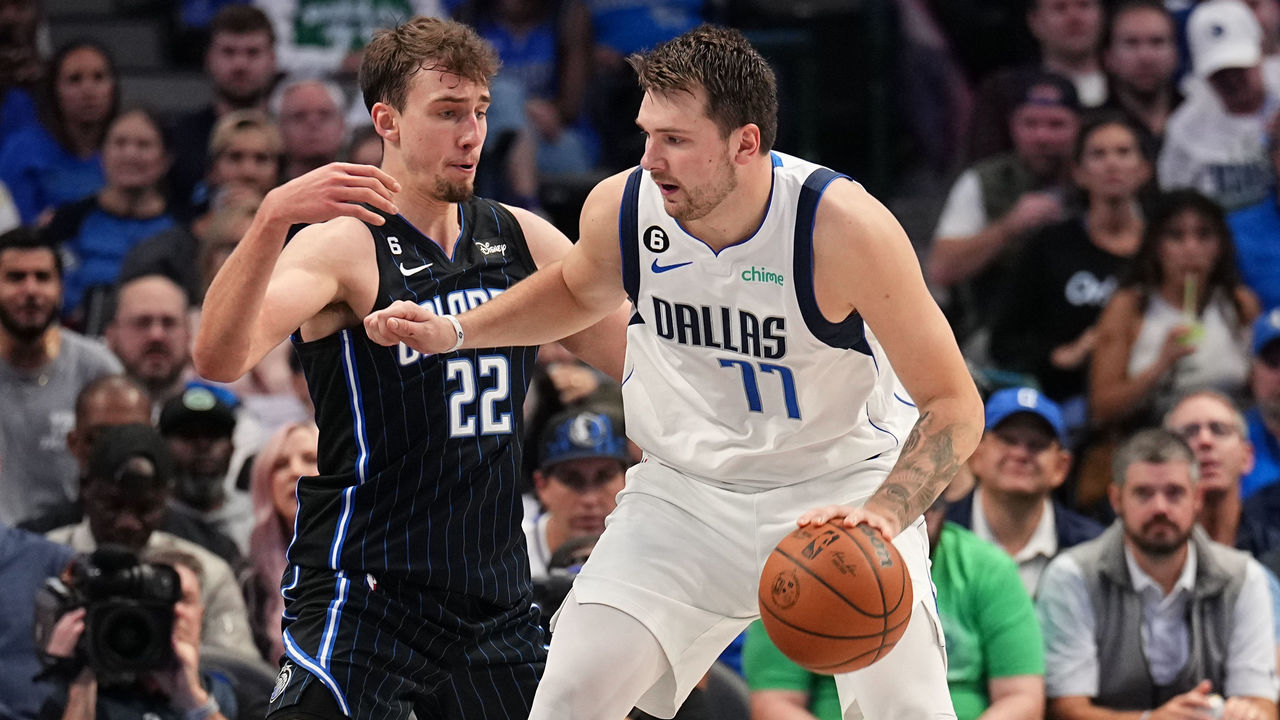 Previous: 13
A couple of recent losses to basement-dwellers only reiterates just how dependent Dallas is on Luka Doncic. His shooting splits of 40.5/18.8/71.7 directly correlate to defeats, which indicate the Mavericks need supporting scorers badly.
11. New Orleans Pelicans (8-6)
Previous: 10
The Pelicans have been up and down, but it's been more good than bad. They've got the league's fifth-best net rating despite three different starters missing some time, including Zion Williamson and Brandon Ingram.
12. Washington Wizards (8-6)
Previous: 20
Despite Bradley Beal's absence, the Wizards won four straight, cooling off the red-hot Doncic and handing the Jazz one of their few losses in the process. Kristaps Porzingis looks like a star again.
13. Los Angeles Clippers (8-7)
Previous: 11
Kawhi Leonard's bothersome knee is again in the spotlight, and the forward is sidelined without a solid return date. Paul George is holding his own, but the Clippers need a healthy year from both their stars.
14. Philadelphia 76ers (7-7)
Previous: 14
Since James Harden's injury at the beginning of the month, Joel Embiid put the Sixers on his back. In four contests, the center averaged 40 points, 11 rebounds, and 5.3 assists.
15. Sacramento Kings (7-6)
Previous: 26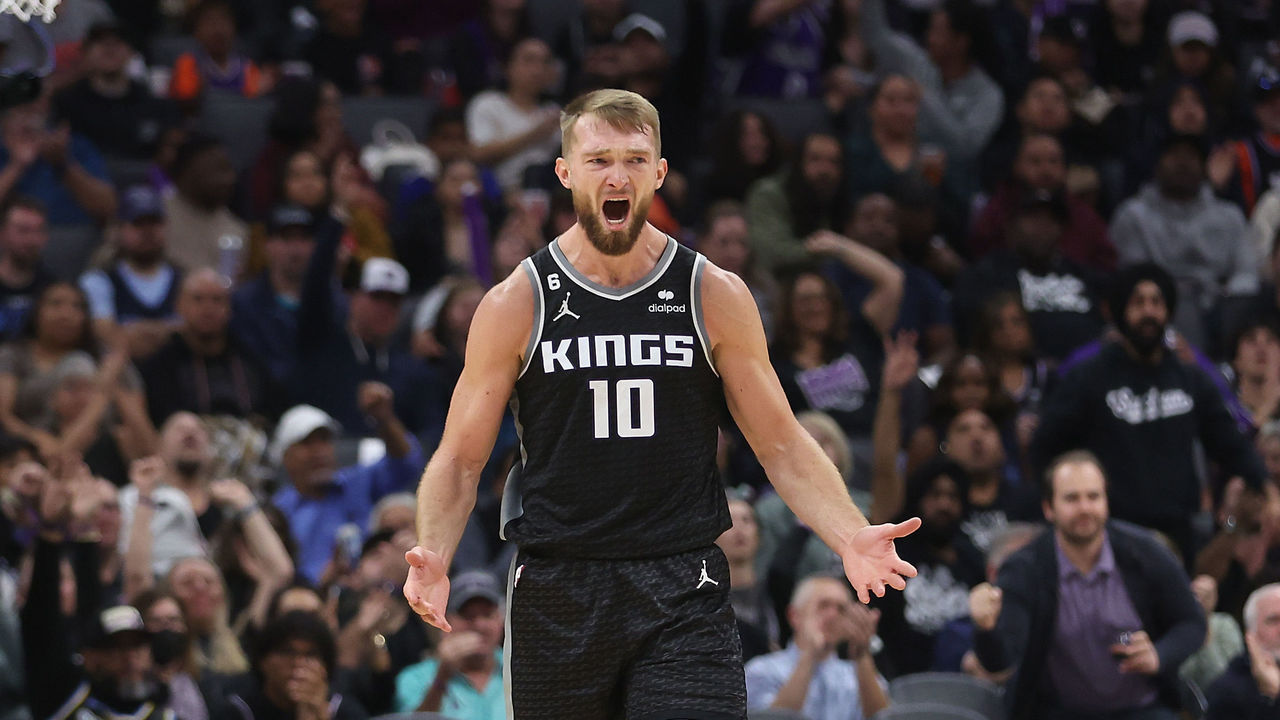 The Kings clearly have little issue putting the ball in the basket, but their defense has still been suspect; opponents are shooting 49.6% from the floor and 38% from deep – both of which rank in the bottom four in the Association.
16. Toronto Raptors (8-7)
Previous: 16
Toronto's frontcourt will be tested given that Pascal Siakam, Precious Achiuwa, and now Otto Porter Jr. are out for extended periods. While Christian Koloko has been a pleasant surprise, expect Thaddeus Young and Chris Boucher to do the heavy lifting.
17. Miami Heat (7-7)
Previous: 17
The Heat flipped a 2-5 start into a 5-2 run. Jimmy Butler was sensational in Miami's current three-game win streak, averaging 23.7 points, 10 rebounds, and 7.7 assists and shutting down the Suns in the clutch with incredible defense.
18. Indiana Pacers (6-6)
Previous: 24
Shifting toward a youth movement has proven fruitful for the Pacers. Tyrese Haliburton is leading the league in assists with 10.3, and rookie Bennedict Mathurin is torching second units – scoring almost 20 per game off the bench.
19. Oklahoma City Thunder (6-8)
Previous: 23
The Thunder won't be among the teams tanking if Shai Gilgeous-Alexander stays healthy. The Canadian is playing out of his mind, averaging 31.1 points, 5.7 assists, 2.1 steals, and 1.5 blocks over 12 appearances.
20. New York Knicks (7-7)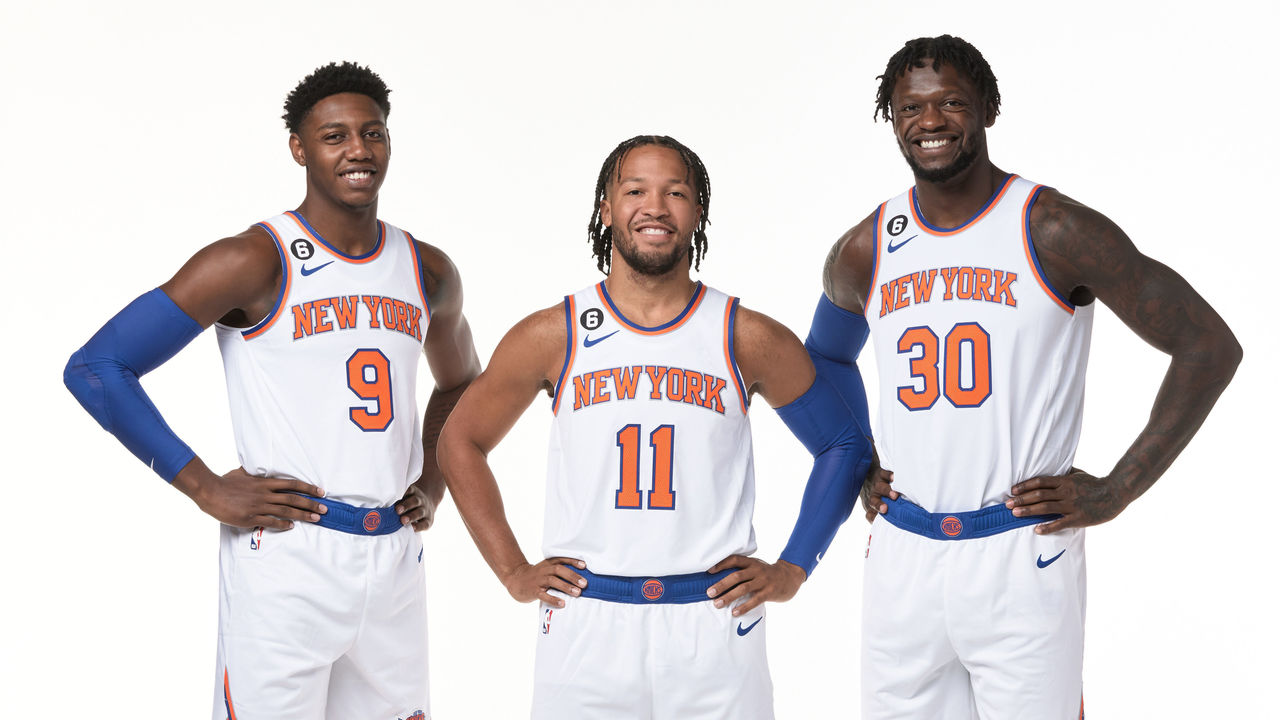 Previous: 15
The Knicks are down to 23rd in defensive rating after a disastrous showing Sunday against the Thunder. New York is 7-7 but has only beaten one team that's over .500.
21. Golden State Warriors (6-8)
Previous: 7
You have to assume the Warriors will eventually get themselves out of this dire stretch, but when? Hopefully, Monday's 37-point drubbing of the Spurs is what their supporting cast needed to get going.
22. Brooklyn Nets (6-9)
Previous: 21
Despite Tuesday's heavy loss to the Kings, there are early signs that Jacque Vaughn could be correcting the Nets' disappointing year; through November, Brooklyn has posted one of the best net ratings in the league.
23. Chicago Bulls (6-8)
Previous: 19
Even though the Bulls haven't come out of the gates strongly, they won two games against Eastern Conference foes Toronto and Boston. Eliminating showings like a 23-point home loss to Denver should be helpful.
24. San Antonio Spurs (6-9)
Previous: 22
The Spurs are finally crashing back down to earth after a hot start to the season. Still, San Antonio can depend on Keldon Johnson and Devin Vassell as valuable pieces of its future.
25. Minnesota Timberwolves (6-8)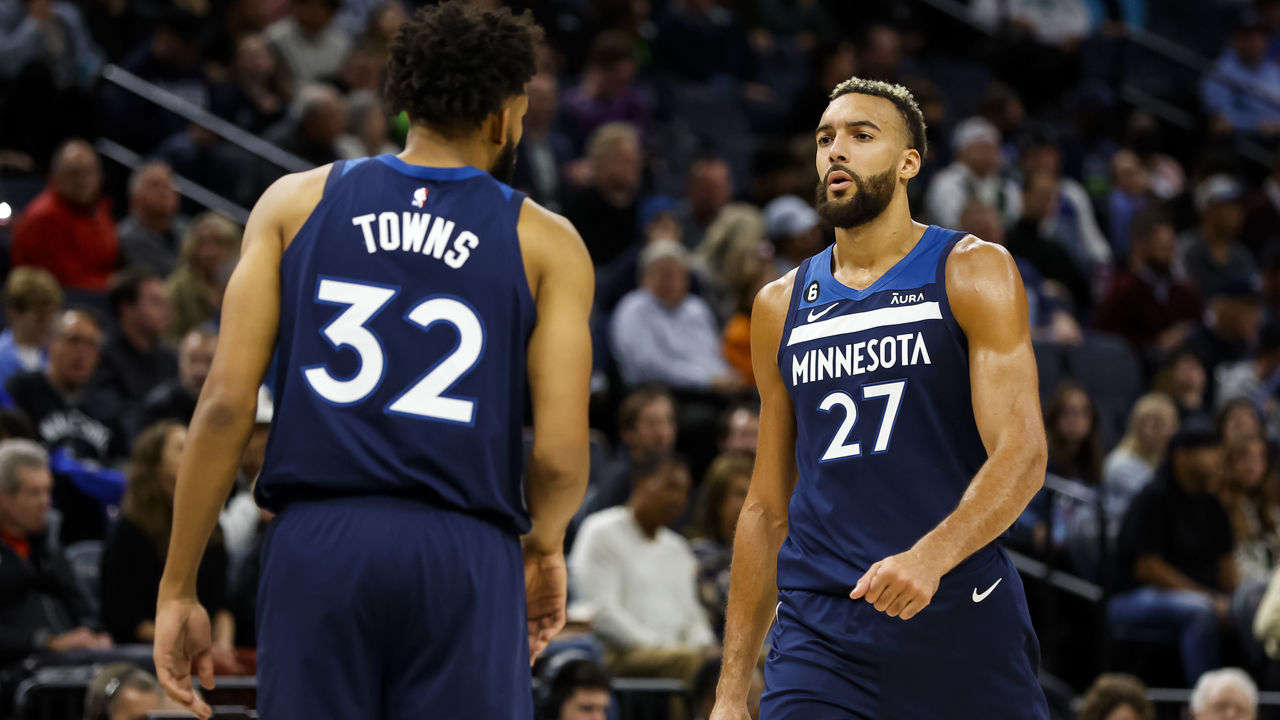 Previous: 12
Minnesota is scoring just 104.2 points per 100 possessions when Rudy Gobert and Karl-Anthony Towns share the floor. That mark is worse than the Los Angeles Lakers' 30th-ranked offense.
26. Orlando Magic (4-10)
Previous: 30
The Magic earned impressive home wins over the Suns and Mavericks last week. Bol Bol has been a delightful surprise as a starter, while Franz Wagner looks sharp in the absence of Paolo Banchero.
27. Los Angeles Lakers (3-10)
Previous: 27
Things look pretty dire for the Lakers. The club doesn't have enough floor spacing, its 2023 first-round draft pick belongs to the Pelicans, and LeBron James is hurt less than a quarter into the season.
28. Detroit Pistons (3-12)
Previous: 29
The Pistons are struggling offensively. Detroit ranks dead last in field-goal percentage and 27th in 3-point percentage. Moving the ball has also been a struggle: The team is 29th in assists per game.
29. Houston Rockets (2-12)
Previous: 28
Houston's aversion to all veterans not named Eric Gordon makes it impossible to tell whether Jalen Green and Co. can actually work out in the long run, as the losses keep piling up during another rebuilding season.
30. Charlotte Hornets (4-11)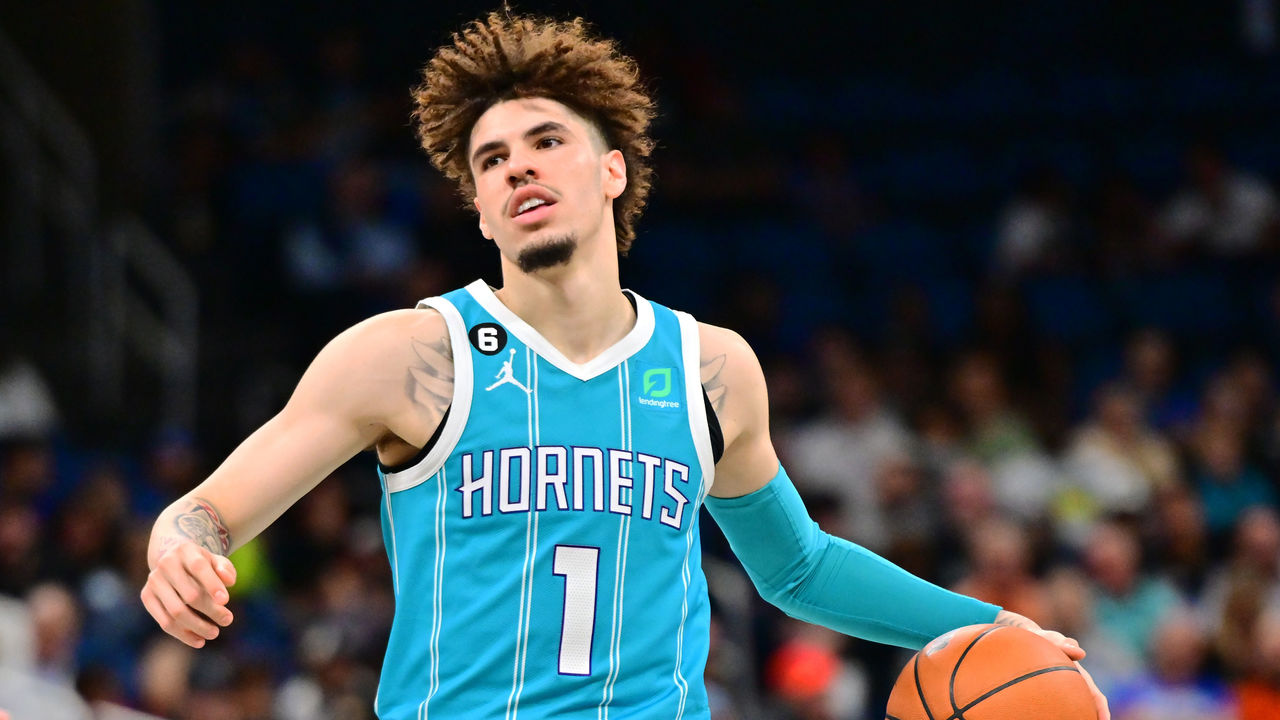 Previous: 25
The Hornets lost eight straight before taking down the Banchero-less Magic on Monday. LaMelo Ball is finally back, but he looks rusty, shooting just 12-of-36 from the field over his first two games.