NBA Power Rankings: A spooky cause for panic for each squad
The NBA Power Rankings are selected by a panel of Footballlifestyle's basketball editors.
In light of Halloween, we're identifying a reason for panic for all 30 teams early into the new season.
1. Milwaukee Bucks (5-0)
Previous: 1
It's tough to nitpick a perfect season, though Milwaukee's offense seems to stall in second quarters. The Bucks' 98.4 offensive rating in the frame is one of the worst marks in the league.
2. Phoenix Suns (5-1)
Previous: 7
Blocking the ball haunts the Suns. Phoenix has averaged just 4.7 denials over six games. Losing Javale McGee to the Mavericks left the team without a player who averaged more than a block per game last season.
3. Boston Celtics (4-2)
Previous: 2
Boston's rebounding has been ghastly without Robert Williams, ranking 28th in boards per game. An extremely small front line allowed Bulls big man Nikola Vucevic to grab 10 offensive rebounds on his own last week.
4. Memphis Grizzlies (4-2)
Previous: 9
The Grizzlies' defense has been a little frightful, and not in a good way. Opponents are averaging 121.5 points, placing Memphis among the most porous NBA sides. It's missing Jaren Jackson Jr. on that end.
5. Denver Nuggets (4-3)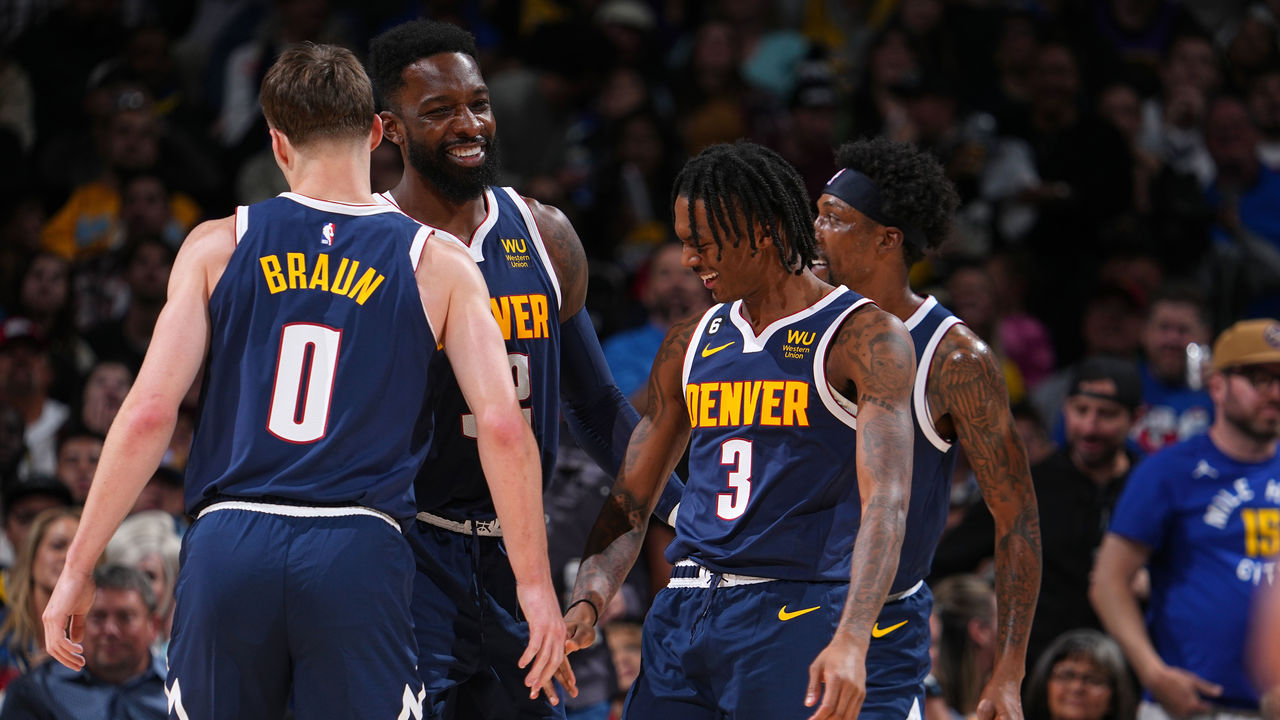 Previous: 6
Denver's bench rotation is a scary sight. Outside of Bruce Brown, the Nuggets are resorting to playing Jeff Green and DeAndre Jordan big minutes in the twilight of their careers, while Bones Hyland is going through a sophomore slump.
6. Cleveland Cavaliers (5-1)
Previous: 11
With Darius Garland already missing time with an eye injury, the Cavaliers demoted lottery pick Isaac Okoro from the starting lineup. With a hole at the wing needing to be filled, Okoro can't be an apparition.
7. Golden State Warriors (3-4)
Previous: 3
The Warriors have ghosts playing in the paint as the team ranks 23rd in rebounding with 40.0 per game. Golden State might need to call the Ghostbusters to fix its rebounding troubles.
8. Portland Trail Blazers (5-1)
Previous: 19
Despite a scorching start, the Blazers have lost Damian Lillard for at least one-to-two weeks with a calf strain. Portland's offense looks nightmarish when the six-time All-Star doesn't suit up.
9. Atlanta Hawks (4-2)
Previous: 13
Something about getting to the free-throw line is terrifying for Atlanta. Despite converting free throws at a stellar pace, the Hawks are only getting to the charity stripe a paltry 21 times per game.
10. New Orleans Pelicans (4-2)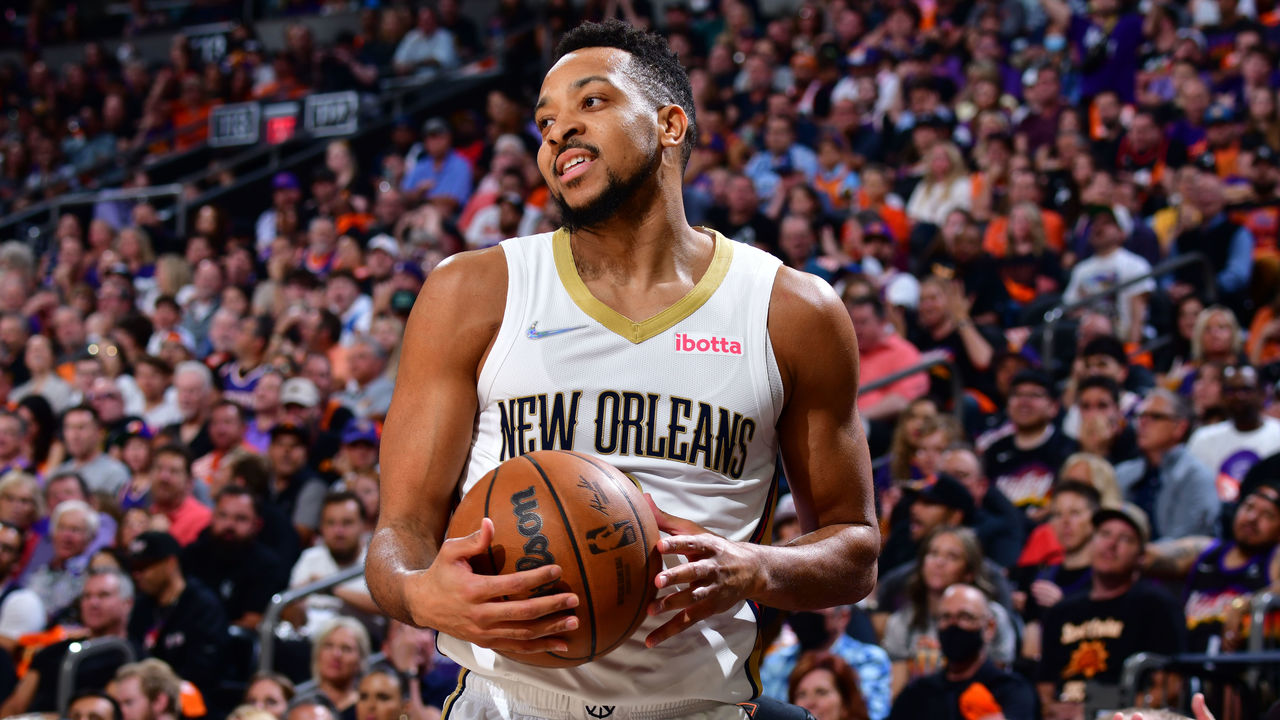 Previous: 15
CJ McCollum's shooting from beyond the arc has been bloodcurdling to start the season. The veteran guard is shooting 29% from three, and the Pelicans will need that to improve to be successful.
11. Los Angeles Clippers (2-4)
Previous: 4
The Clippers must be spooked by Kawhi Leonard's health status; he's already missed four of their first six games due to injury recovery. It'll be hard to develop chemistry if Leonard isn't on the court.
12. Minnesota Timberwolves (4-3)
Previous: 14
Things are getting slightly worrisome in Minnesota. Anthony Edwards doesn't like playing with two bigs, and Karl-Anthony Towns is commenting on Edwards' eating habits. And in Halloween spirit, the Timberwolves got booed on their home floor.
13. Dallas Mavericks (3-3)
Previous: 12
Dallas is 2-3 in close games with the league's seventh-worst net rating in "clutch" minutes, according to NBA.com. It's early this season, but crunch time has haunted the Mavericks since Luka Doncic entered the league.
14. Philadelphia 76ers (3-4)
Previous: 5
Philly fans don't need to dig deep to be terrified. Doc Rivers' squad has looked entirely out of sorts to start the year, prompting concerns about Joel Embiid's game shape.
15. New York Knicks (3-3)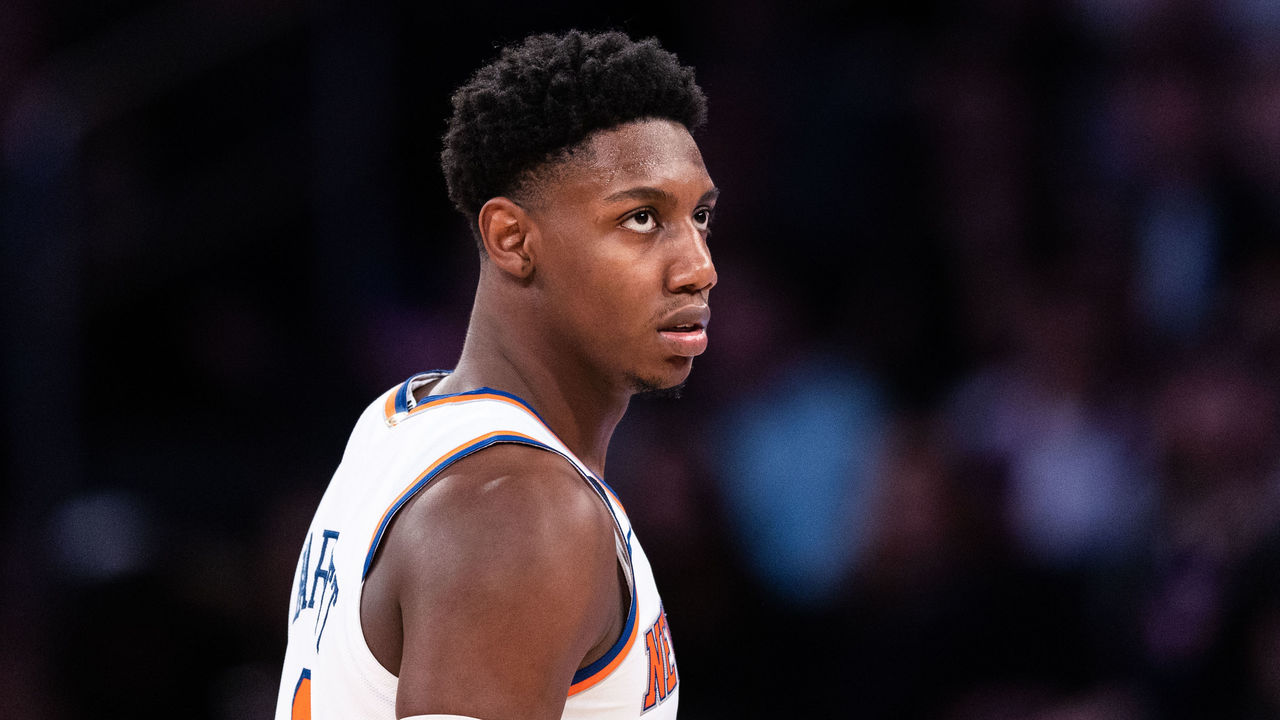 Previous: 20
RJ Barrett's four-year, $120-million contract extension is going to look scary for the Knicks if he keeps shooting 40% or less from the field. Barrett has also shot just 7-of-32 from beyond the arc.
16. Toronto Raptors (3-3)
Previous: 16
The Raptors rank third in isolation frequency but bottom-five in points per possession on those plays, per NBA.com. Their half-court offense will again come back to bite them unless they start moving the ball.
17. Miami Heat (2-5)
Previous: 10
It seems like the Heat had their scoring ability suctioned out; the veteran bunch's lifeless offense is ranked 26th in points per game. They need a healthy Victor Oladipo back desperately.
18. Utah Jazz (5-2)
Previous: 29
Utah's red-hot start was clearly not what many expected after the summer teardown, but it may not last. The Jazz's upcoming schedule through about mid-November might be a tough and frightening sight to some.
19. Chicago Bulls (3-4)
Previous: 17
Maybe it's too early for outright panic, but Patrick Williams' development seems to have stalled. The former fourth overall pick has hit double digits just twice in seven games – against the rebuilding Pacers and Spurs.
20. Washington Wizards (3-3)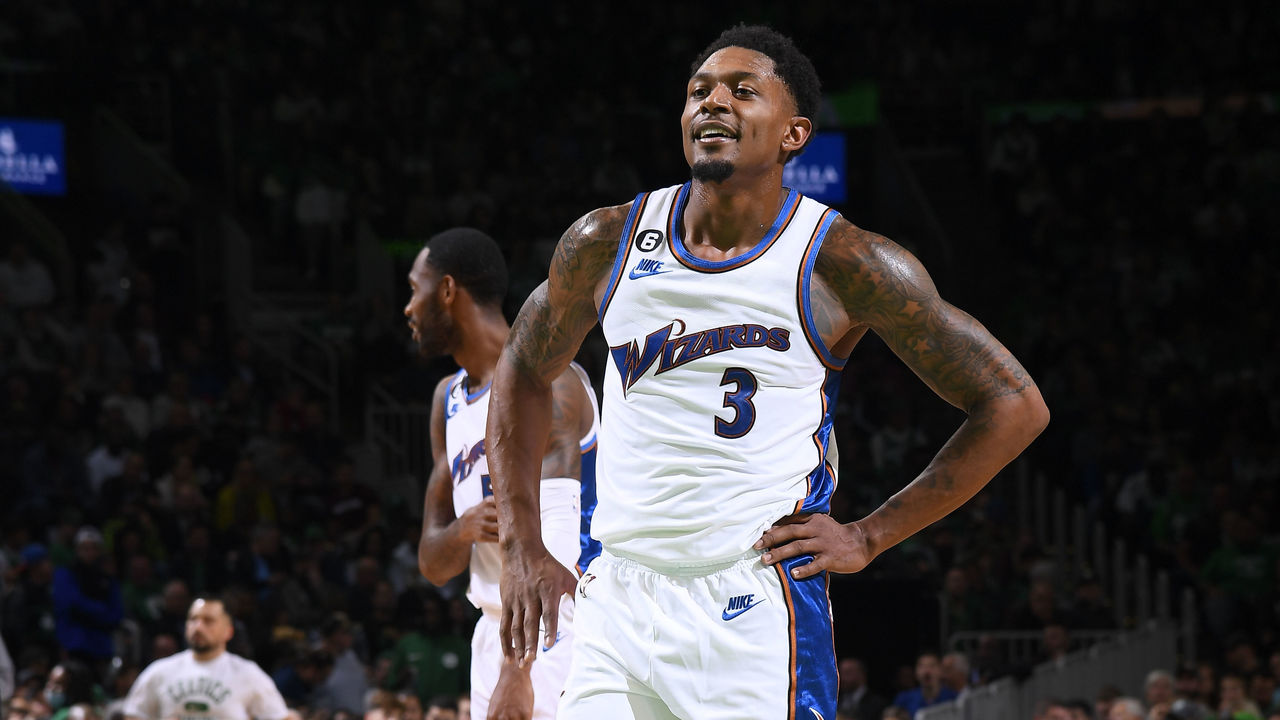 Previous: 22
Ranking dead last in free-throw attempts and near the bottom of the league in offensive boards and second-chance points, the Wizards need to cast a spell for some increased toughness and aggression.
21. Brooklyn Nets (1-5)
Previous: 8
Ben Simmons has been a ghost on the offensive end, averaging just 6.2 points through six games. He also doesn't look like the same player who nearly won Defensive Player of the Year in 2020-21.
22. San Antonio Spurs (5-2)
Previous: 30
Believe it or not, the Spurs' biggest worry may be how great their offense has looked. If their hot-shooting, ball-moving unit doesn't cool down, Victor Wembanyama isn't walking through that door.
23. Oklahoma City Thunder (3-3)
Previous: 28
The Thunder might be spooked by being too good to earn top draft lottery odds. They've won three in a row, with Shai Gilgeous-Alexander leading Oklahoma City to upset victories over the Clippers and Mavericks.
24. Indiana Pacers (3-4)
Previous: 26
There's little pressure in Indiana because of the team's rebuilding status but also because of a completely non-threatening defense. The Pacers rank near the bottom of the league in takeaways and points allowed.
25. Charlotte Hornets (3-3)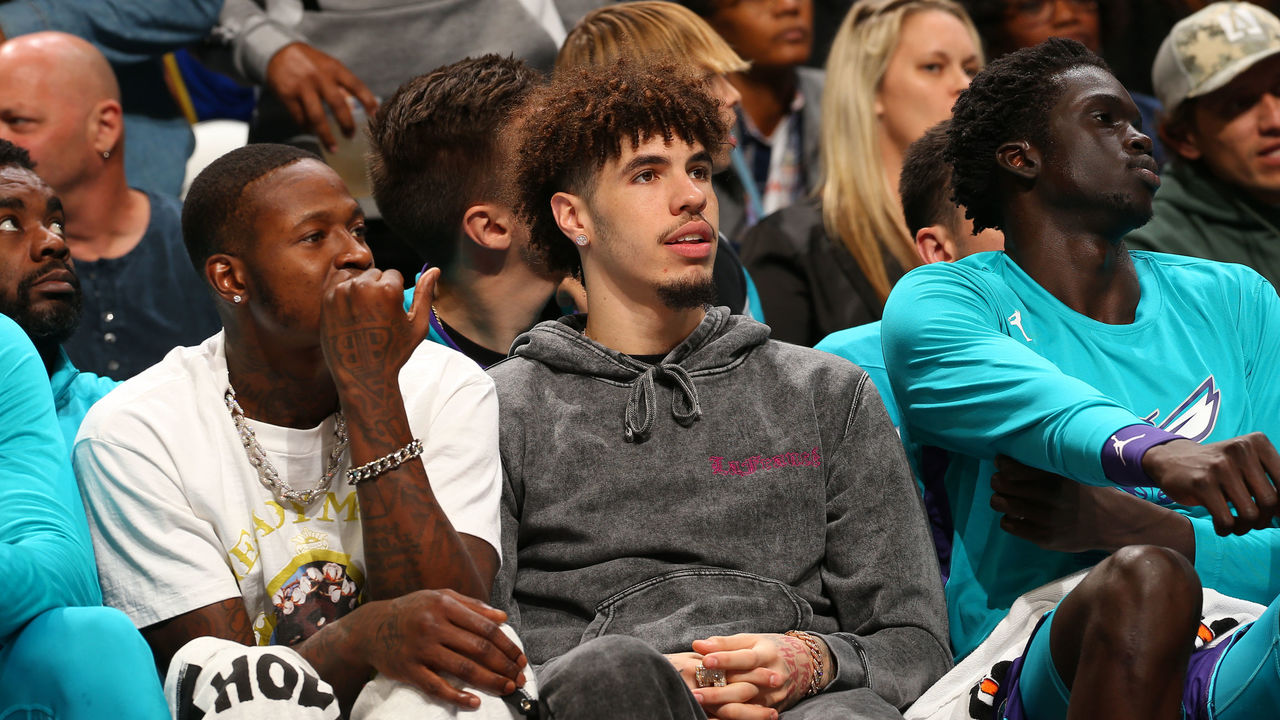 Previous: 25
Hornets fans likely would've taken a .500 record at this point, with wins over the Hawks and Warriors without LaMelo Ball. Still, it's a persistent concern that Ball has yet to play because of his ankle sprain.
26. Sacramento Kings (1-4)
Previous: 21
Despite a new coach in Mike Brown, Domantas Sabonis' presence to start the season, and rookie Keegan Murray's fantastic early returns, Sacramento's again languishing out West. Kings fans can't wake up from this recurring nightmare.
27. Los Angeles Lakers (1-5)
Previous: 18
The Lakers finally picked up their first win, temporarily pausing their scary movie to start the year. The biggest question for LeBron James, Russell Westbrook, and Co. is if the horror show will resume.
28. Houston Rockets (1-6)
Previous: 24
The Rockets know there'll be growing pains. Still, Jalen Green shooting below 40% from the field must be harrowing for fans after his development over the second half of last season.
29. Detroit Pistons (2-5)
Previous: 23
The Pistons have a murderers' row of opponents after Halloween. Eleven of their 16 November matchups feature opponents that have playoff or championship ambitions, including the Bucks and two matchups apiece against the Celtics and Cavs.
30. Orlando Magic (1-6)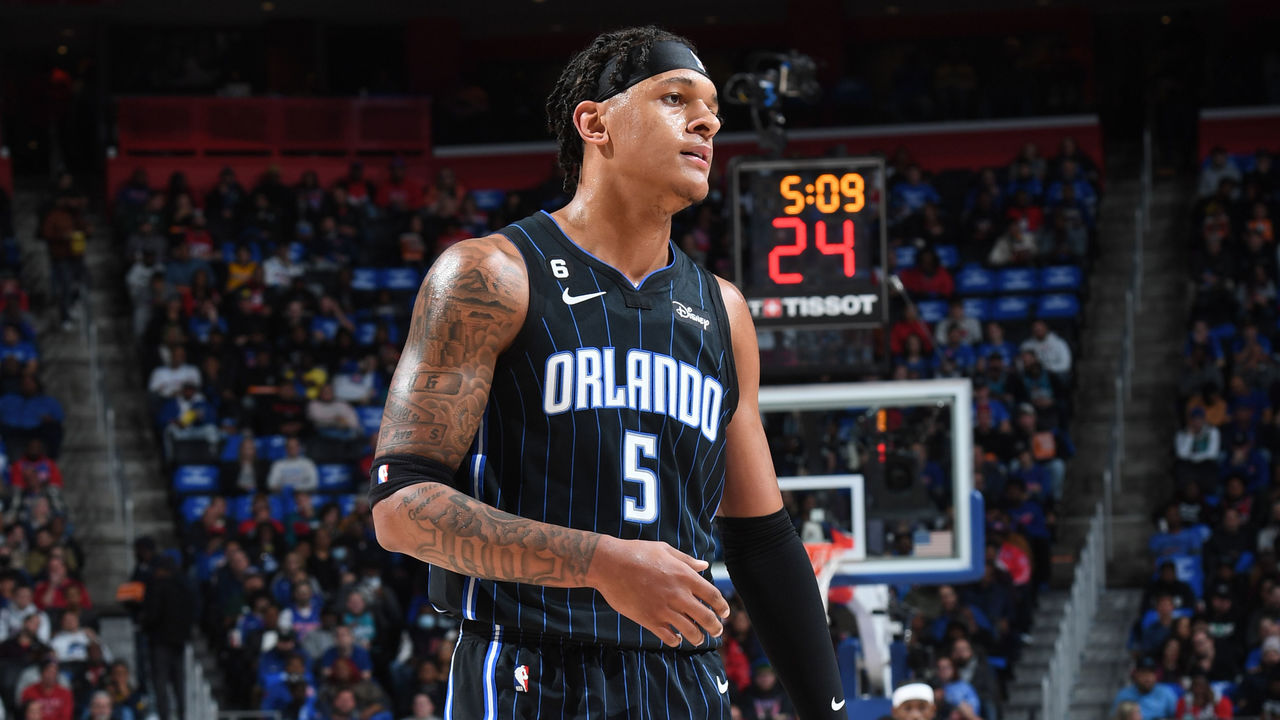 Previous: 27
Watching the Magic attempt to shoot the ball from deep is truly scary. Orlando puts up the third-worst 3-point percentage while ranking bottom-seven in long-distance attempts, contributing to its 1-6 start.