Major conference preview: Most important name for each ACC team
The 2021-22 campaign was supposed to be a down year for the ACC.
Instead, the conference was well represented at the Big Dance, which featured an epic Final Four matchup between archrivals North Carolina and Duke.
Nobody is sleeping on the ACC this time around. Three of its schools made the preseason AP Top 25, and four others received votes.
Here's the most important name for each team in the conference as the new campaign tips off.
* Last season's overall record in parentheses
North Carolina (29-10) – Pete Nance
Brady Manek was a huge part of North Carolina's run to last season's national championship game. His inside-out style of play, rebounding, and chemistry with Armando Bacot elevated the Tar Heels to another level. Manek's departure this summer left a huge void in the starting lineup, but Hubert Davis may have found the perfect replacement.
Nance transferred from Northwestern to fill Manek's spot, and the fifth-year forward possesses many of the same qualities. He shot 45.2% from deep and averaged nearly three assists over 30 appearances in 2021-22. North Carolina will be in great shape if Nance can put up similar numbers.
Duke (32-7) – Jon Scheyer
Duke's starting lineup has undergone wholesale changes since it last took the court. However, the biggest difference will be on the sideline where Scheyer takes over for the legendary Mike Krzyzewski.
Scheyer enters his first season with an abundance of talent at his disposal, but can he get the most out of the Blue Devils' roster? The 35-year-old will be under enormous pressure from Day 1 to prove he was the correct choice to succeed Coach K.
While it seems like an impossible task, recent history shows it can be done. North Carolina was undergoing a similar transition a year ago when Roy Williams handpicked Davis to take the reins.
Virginia (21-14) – Ben Vander Plas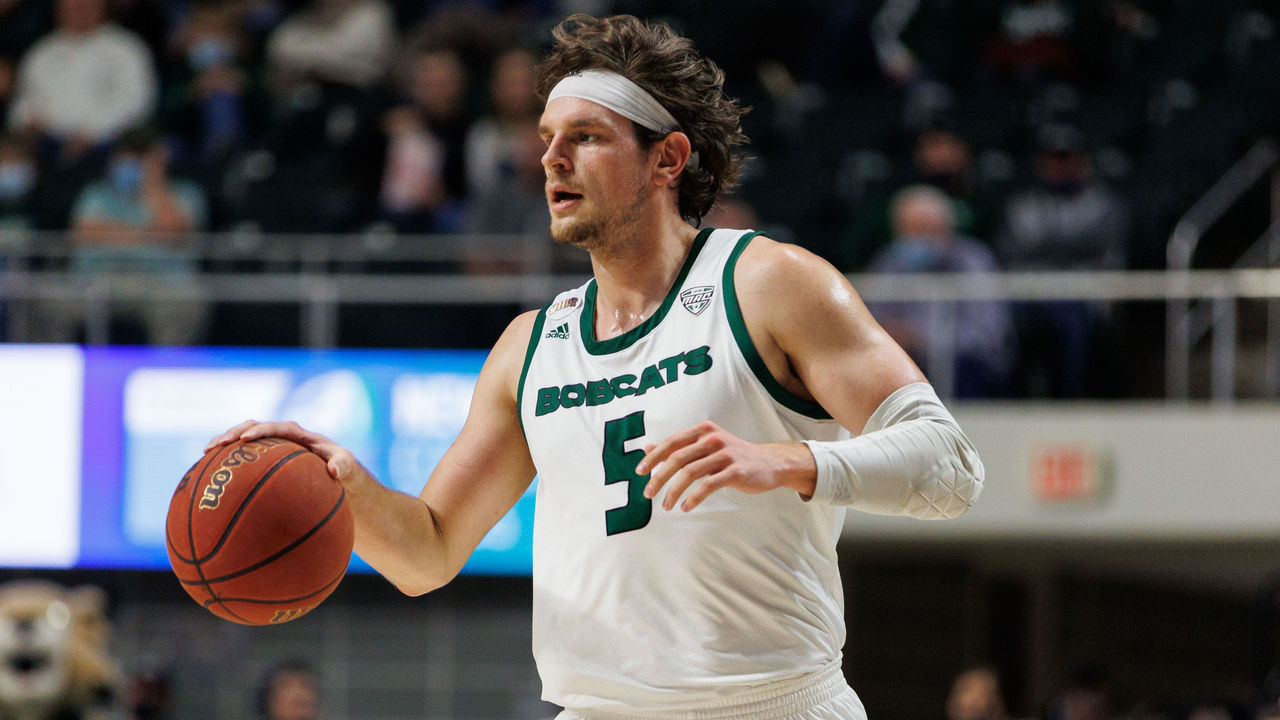 Defense has rarely been an issue for Tony Bennett's squads. Virginia has finished no worse than sixth in points allowed over the last 11 seasons. The offense just hasn't been on the same level. The Cavaliers' highest output over that span was 71.4 points per game during their 2018-19 national championship campaign.
If Virginia hopes to give the likes of North Carolina and Duke a serious challenge, it's going to need similar production. Grad transfer Vander Plas adds another dimension to the Cavaliers' stale offense. He can stretch the floor, pass out of the post, and handle the rock.
Virginia fans already got a taste of what Vander Plas brings to the table. The 6-foot-8 forward posted 17 points, five boards, and four assists in Ohio's upset win over the Cavaliers in the opening round of the 2021 NCAA Tournament.
Miami (26-11) – Norchad Omier
Miami is coming off its best campaign in program history, reaching last season's Elite Eight as a 10-seed. The Hurricanes made a deep run despite being one of the country's worst rebounding teams.
Arkansas State transfer Omier should help in that department. The 6-foot-7 forward averaged 12.2 boards – including four on the offensive glass – over two seasons in the Sun Belt conference. His career 25% total rebound percentage trails only Kenneth Faried among players who have played at least 50 games since 2009-10.
Omier also tallied the seventh-most steals (46) in the Sun Belt last season. His ability to create turnovers fits seamlessly on a Hurricanes squad that scores in bunches off its opponents' miscues.
Florida State (17-14) – Matthew Cleveland
Scottie Barnes, Devin Vassell, and Patrick Williams are just a few NBAers that Florida State has produced over the last few years. Cleveland has the talent to join that group next season if everything goes according to plan.
Cleveland was named on the Julius Erving Award watch list. The annual award is given to college basketball's top small forward. The 6-foot-7 wing gets to the charity stripe often, battles on the glass, and defends at a high level. Cleveland finished his freshman year strong, averaging 14.1 points over the Seminoles' final seven contests. However, the reigning ACC Sixth Man of the Year shot only 55% from the free-throw line and 17.6% from deep in 2021-22.
Cleveland tweaked his shooting mechanics over the summer. If the changes pay dividends, he could significantly raise Florida State's ceiling.
Notre Dame (24-11) – JJ Starling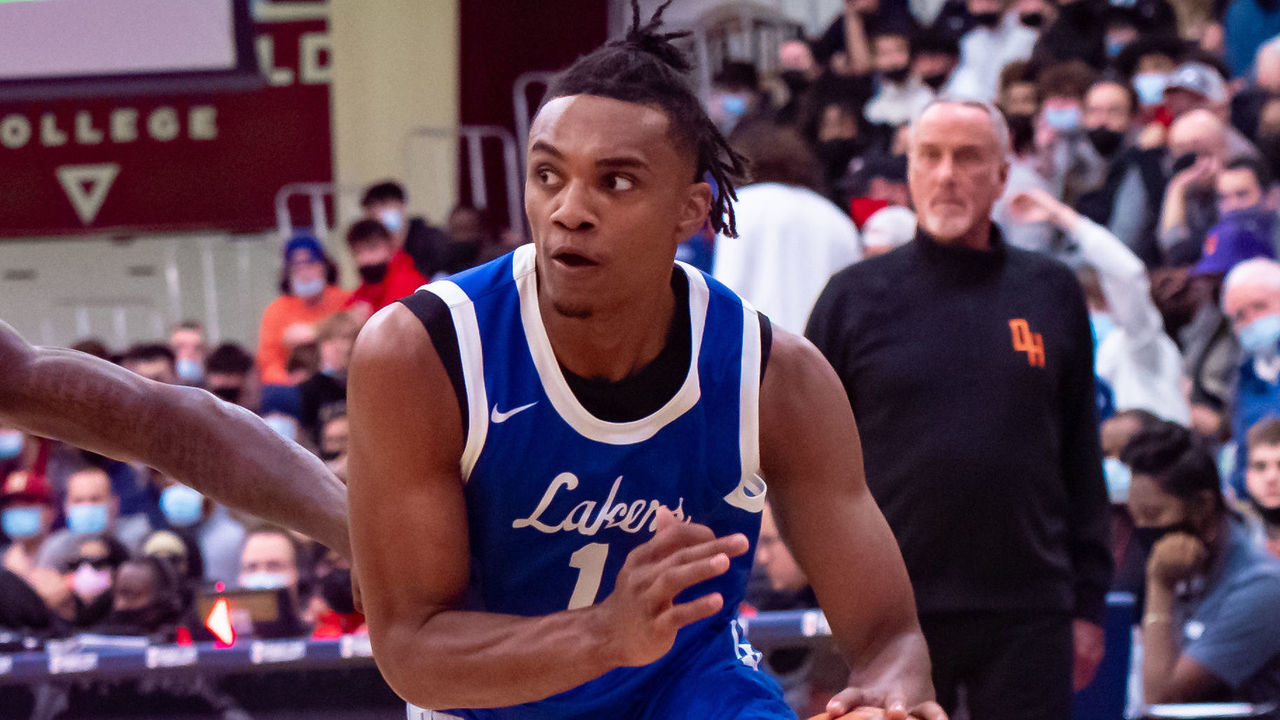 On a roster stocked with upperclassmen, it's a freshman who will likely determine how far Notre Dame goes this season. Starling arrives in South Bend with much fanfare. The 6-foot-4 shooting guard is the 18th-ranked recruit on this year's ESPN 100 and the highest prospect to commit to the Fighting Irish in nearly a decade.
Starling can score at all three levels, facilitate, and has the flexibility to play on and off the ball. Notre Dame needs his production at the two-spot after leading scorer Blake Wesley turned pro.
Virginia Tech (23-13) – Sean Pedulla
Virginia Tech ranked 17th in KenPom's rankings for adjusted offensive efficiency last season, posting 115 points per 100 possessions. The Hokies have a new floor general in 2022-23 with sophomore guard Pedulla taking the keys to the offense from Storm Murphy.
Pedulla showed promise in his first collegiate campaign, averaging 10 points over the Hokies' final eight contests, including a 19-point performance against Texas in the opening round of this year's NCAA Tournament. In limited minutes, he shot 44.7% from beyond the arc and showed playmaking potential, recording at least two assists in 13 games.
Syracuse (16-17) – Jesse Edwards
The departures of Buddy Boeheim, Cole Swider, and Jimmy Boeheim leave Syracuse without three of its top four scorers from a year ago. The trio accounted for 70% of the Orange's 3-point field goals on a nightly basis.
Syracuse bench boss Jim Boeheim will be counting on a healthy Edwards to lead a young roster at both ends of the floor. The 6-foot-11 center set personal bests in points (12 per contest), rebounds (6.5), and blocks (2.8) before sustaining a season-ending wrist injury in February.
Without Edwards anchoring the Hall of Famer's patented 2-3 zone defense, the Orange went 3-6 and surrendered 76 points per game.
Wake Forest (25-10) – Steve Forbes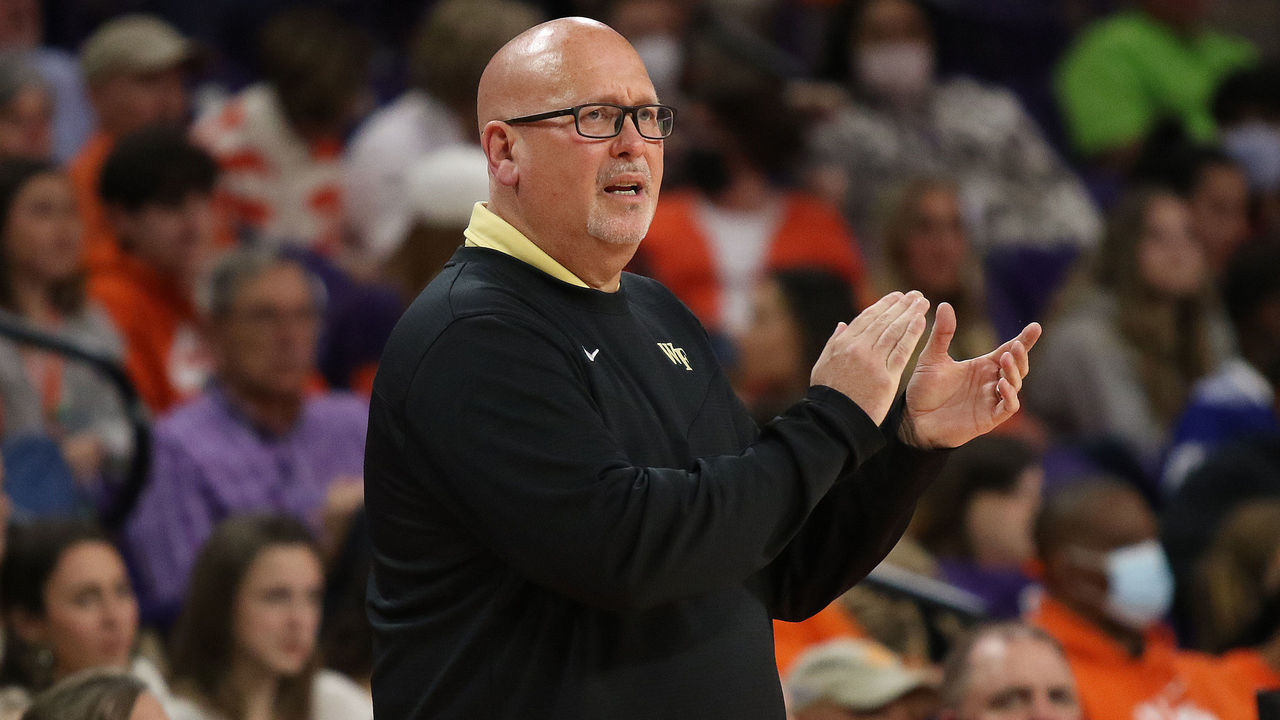 Wake Forest lost reigning ACC Player of the Year Alondes Williams and 2022 NBA first-round pick Jake LaRavia. But doubt Forbes at your own peril. The 57-year-old has won at both of his head coaching stops and knows how to maximize a roster's potential.
Forbes transformed East Tennessee State into a Southern Conference powerhouse, tallying at least 24 victories in each of his five seasons on the sideline. He then brought the Demon Deacons to the doorstep of the Big Dance, winning 25 games in just his second year on the job.
While Williams and LaRavia put up solid numbers, Forbes' up-tempo offense doesn't rely on a single player. His Buccaneers squads always had a balanced attack, and Wake Forest will likely operate in a similar manner.
NC State (11-21) – Jarkel Joiner
NC State needs a much better defensive effort to have any chance at making the tourney. The Wolfpack were brutal across the board last season, allowing opponents to score 75.6 points on 47.2% shooting, including a 35.9% mark on triples.
Losing Manny Bates and Dereon Seabron won't help, but Kevin Keatts managed to add Joiner from Ole Miss. The 6-foot-1 guard can defend at a high level. He racked up the 13th-most steals (37) in the WAC during his sophomore year at Cal State Bakersfield and finished 18th in the SEC in defensive win shares (1.4) two seasons ago.
Joiner won't solve all of NC State's defensive issues but at least provides resistance at the point of attack. Additionally, the veteran will ease the offensive load on preseason All-ACC first-team selection Terquavion Smith.
Clemson (17-16) – PJ Hall
Clemson's success could depend on Hall's return and how quickly he can get back up to speed. The 6-foot-10 junior underwent knee surgery in July and no return date has been set.
Hall had a strong 2021-22 campaign, averaging 15.5 points, 5.8 boards, and 1.3 blocks over 30 appearances. The strides he made on both sides of the ball earned him a runner-up finish for last season's ACC Most Improved Player.
Hall's importance to the Tigers can't be understated, as he had the second-highest usage percentage in the conference in 2021-22. The options behind him aren't ideal. Sophomores Ian Schieffelin and Ben Middlebrooks, who both saw limited action a year ago, are set to split minutes at the five during Hall's absence.
Louisville (13-19) – Kenny Payne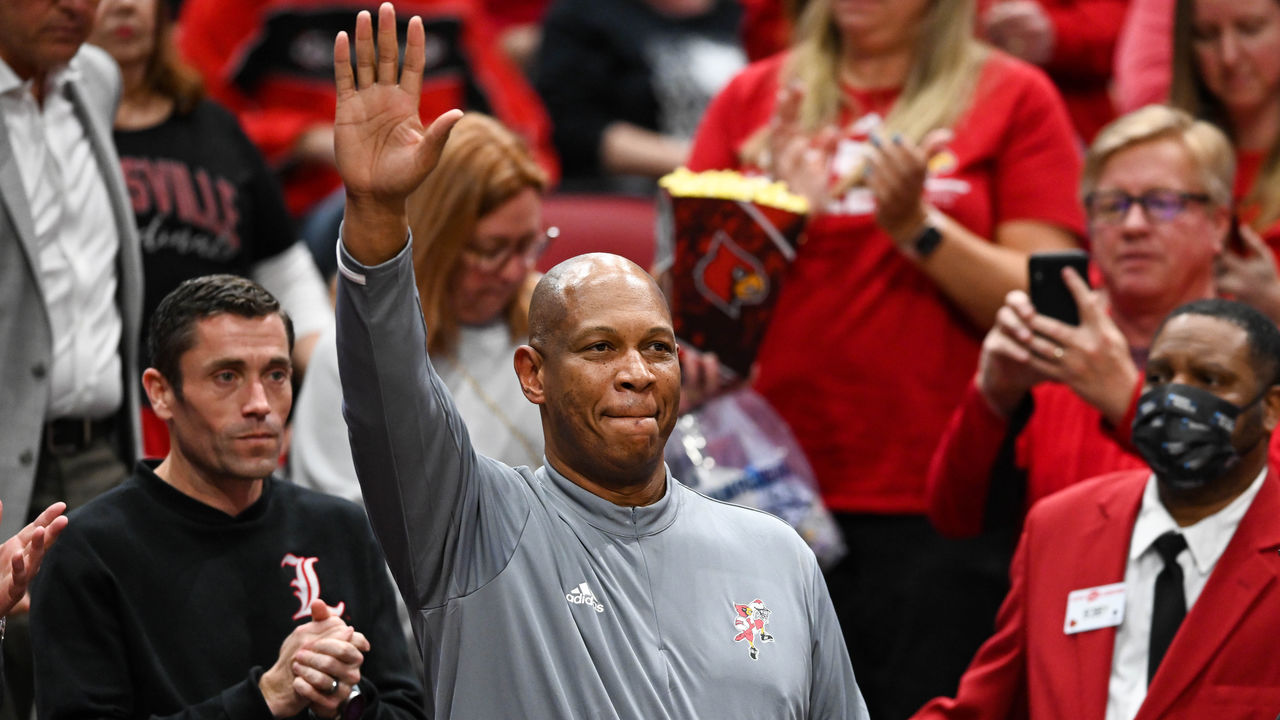 Louisville is pulling out all the stops in an effort to land consensus top-ranked 2023 recruit D.J. Wagner. One of those moves was hiring Kenny Payne as head coach. The 55-year-old has a strong record on the recruiting trail at Kentucky, but most notably, he has a relationship with Wagner's grandfather, Milt.
The two were teammates on the Cardinals' 1985-86 national championship team, and the school hired Milt as its new director of player development and alumni relations last May. However, family ties will only go so far.
Payne still needs to prove he can put out a winning product. The roster he inherited isn't ripe with talent, but each victory should help his pitch to Wagner, especially with two four-star prospects already committed for next year. A 10-point exhibition loss to Division II Lenoir-Rhyne – a team missing its two leading scorers from last season – was a disastrous first impression.
Boston College (13-20) – Prince Aligbe
Earl Grant's first year at Boston College provided optimism for its beleaguered fan base. The South Carolina native guided the Eagles to 13 victories last season, which was a nine-win improvement from the year prior. The top three scorers from that squad return for another campaign and will be joined by an intriguing crop of freshmen headlined by four-star recruit Aligbe.
The 6-foot-6 forward played at Minnehaha Academy alongside Chet Holmgren and Jalen Suggs, developing into the school's lead horse after the duo left for college. Aligbe averaged 28.3 points and 12 boards during his senior year of high school. He injects some much-needed athleticism into Grant's roster and boasts a college-ready frame.
Pittsburgh (11-21) – Greg Elliott
John Hugley was a bright spot amid another difficult year in the Jeff Capel era. The big man posted just under 15 points per contest en route to an All-ACC honorable mention. Unfortunately, Pittsburgh's offense as a whole was ineffective. The Panthers ranked 348th out of 358 Division I schools in points per game and converted only 31.4% of their 3-point attempts.
Marquette transfer Elliott should provide a boost to Pittsburgh's offense. The Michigan native drilled 94 triples during his four-year tenure with the Golden Eagles and is a career 40.9% 3-point shooter. His outside stroke can relieve some of the scoring pressure on Hugley and allow the forward more space to operate in the low post.
Georgia Tech (12-20) – Deebo Coleman
Just a year after winning the ACC Tournament, Georgia Tech missed the Big Dance for the fifth time in six seasons. The Yellow Jackets took a huge step back in 2021-22, finishing only ahead of NC State in the ACC standings. It's hard to imagine the program improving without Michael Devoe and Jordan Usher.
But if Georgia Tech manages to defy the odds, there's a good chance Coleman is the reason why. The sophomore guard is the most highly touted prospect on the team. He was the 43rd overall recruit in his class coming out of high school and has an opportunity to become the face of the program.
Coleman showed flashes of his offensive potential last season, making 41.3% of his triples and scoring in double figures seven times. If the Tennessee native makes a significant leap, he might just buy head coach Josh Pastner another year.