Major conference preview: 1 reason each Big 12 team could be successful
It was a solid season for the Big 12 last year, with six NCAA Tournament squads, two No. 1 seeds, and eventual national champion Kansas.
The momentum is expected to continue amongst the league's top squads, while the teams near the bottom of the standings last year all made intriguing moves this summer.
We're taking a look at each Big 12 program, highlighting one reason they could be successful in the 2022-23 season.
Kansas (34-6) – Elite wing play
Despite losing two of the nation's best wings in Ochai Agbaji and Christian Braun to the NBA following last season's national championship, Bill Self and Kansas reloaded at that position.
The Jayhawks retain potential breakout star Jalen Wilson and add do-it-all Texas Tech transfer Kevin McCullar and sharpshooting five-star freshman Gradey Dick to create arguably the country's top wing corps for the second straight season. More importantly, each player's skill set compliments each other – meaning they can all share the floor at the same time.
Considering Kansas has some frontcourt questions and unproven depth, if the program can put together another successful regular season and deep NCAA Tournament run, it will likely be due to its multifaceted trio on the wing.
Baylor (27-7) – Keyonte George
While Baylor's George may not be in the running for the top pick in the upcoming NBA draft, he does have a clear case to be the No. 1 scoring freshman in all of college basketball this season.
The No. 6 player in ESPN's freshman recruiting class, George was exceptional for an undermanned Bears squad at the Globl Jam tournament in Toronto this summer. He scored at least 30 points on two separate occasions – the only player in the entire competition to do so even once.
While returning guards Adam Flagler and LJ Cryer are no slouches, this team will revolve around George's scoring ability. If he's able to remain efficient on the high volume of shots he's likely to take, that bodes extremely well for Baylor's potential throughout the campaign.
Texas Tech (27-10) – Defensive scheme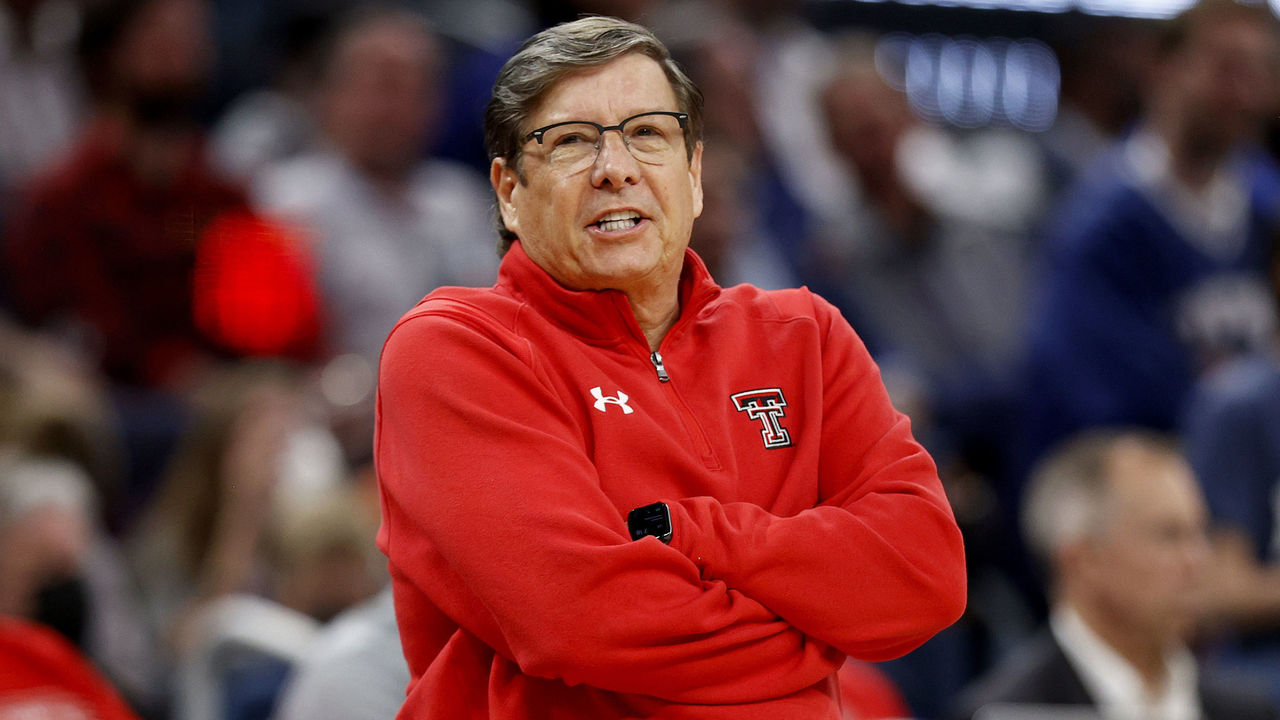 With only one player who averaged more than 10 minutes per game last season returning, Texas Tech will have to rely on the stability of head coach Mark Adams' impenetrable defensive scheme to bridge the gap as its newcomers round into form. After all, the program ranked as KenPom's No. 1 defense in 2021-22.
That said, there are still some issues with that approach. Adams runs a system that switches all ball screens, an easy task last year considering the Red Raiders' top seven rotation players were all between 6-foot-6 and 6-foot-8. This season, the team's core features three players under 6-foot-3 and two near-7-footers.
All that is to say, it will be harder to execute a switchable defense this season. However, Adams is regarded as a genius on that side of the basketball. If the team can execute his defensive principles, it can overcome the lack of positional versatility that was so elite last season.
Texas (22-12) – Top-end talent
You'd be hard-pressed to find a team with more talent on paper than Texas. Its projected starting lineup alone features a Big 12 Rookie of the Year in Tyrese Hunter, two All-Big 12 members in Marcus Carr and Timmy Allen, and ESPN's fourth-ranked freshman in Dillon Mitchell.
Then again, the Longhorns were loaded on paper last season, too. However, a mix of off-court challenges, poor performances, and coach Chris Beard's limiting offensive system saw the program struggle offensively for a large portion of the campaign.
This year's Texas squad may be a little more in-line with Beard's philosophy, but he'd still be well-served to give his talented pieces more freedom offensively. If the ultra-gifted core plays up to their individual potential, it could be a successful sophomore season of the Beard era.
TCU (21-13) – Continuity
TCU brings back nine of its 10 players that suited up in double-digit games last season, including its six leading scorers and seven leading rebounders. For a team that took top-seeded Arizona to overtime in the Round of 32 last season, so much returning talent likely can be seen as a positive.
The Horned Frogs are a team with extreme strengths and weaknesses. They led the country in offensive rebounding percentage but finished 332nd in 3-point percentage. While all of their best rebounders return, they lose their only player to shoot over 34% from deep last season.
In that sense, bringing back nearly an entire roster with a significant flaw may end up being TCU's downfall. However, if some of the program's returning pieces can up their percentages or Oklahoma State transfer Rondel Walker finds his stroke, then the Horned Frogs should have enough offensive burst to combine with a proven defensive and rebounding powerhouse.
Oklahoma State (15-15) – Interior defense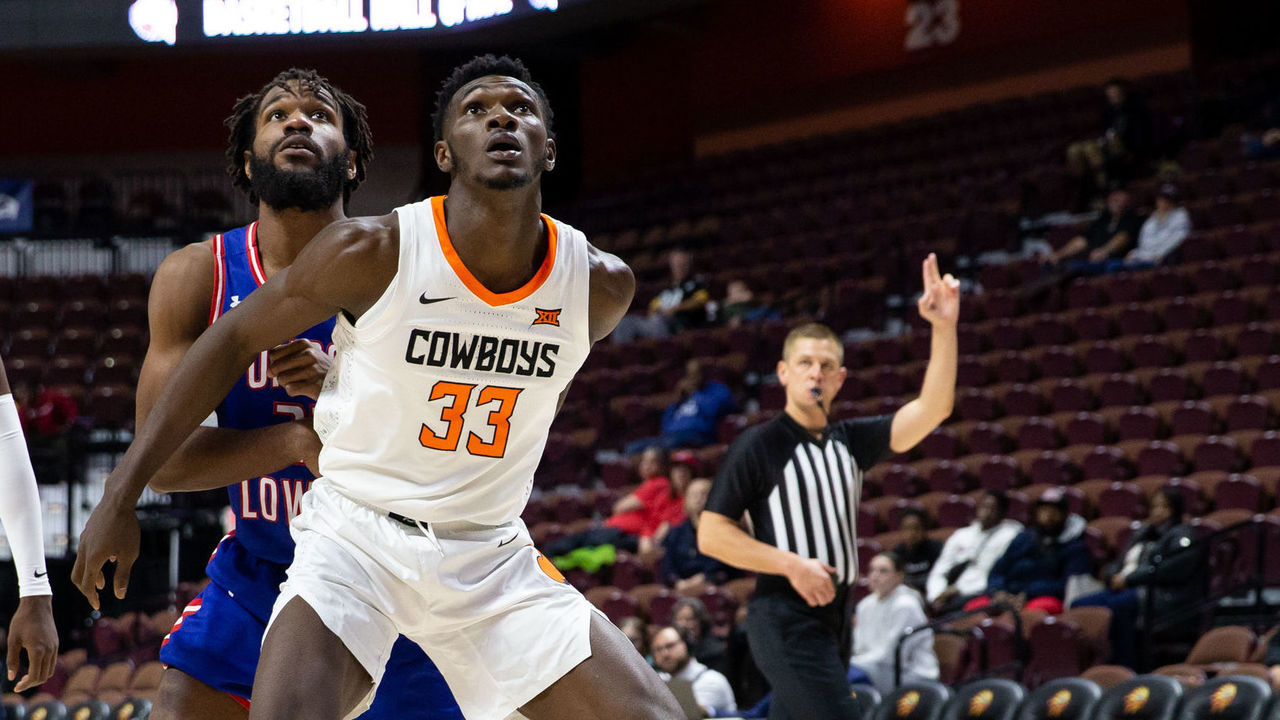 Few teams in the country have a more defined strength than Oklahoma State, largely due to the intimidating presence of Moussa Cisse manning the middle in Stillwater. Cisse has ranked in the top 25 in KenPom's block percentage statistic in his first two seasons in college and affects countless other shot attempts with his massive frame. He was a big reason for the Cowboys' ninth-best 2-point percentage defense last year.
Not to be outdone, his frontcourt teammate Kalib Boone's staggering 13.8% block percentage would have ranked sixth nationally if he played enough minutes to qualify. The issue? Both are very poor free-throw shooters and have combined to make zero career 3-pointers in five total seasons.
For scoring, the Cowboys will turn to unproven pieces, either due to a lack of production or a lack of playing against high-level competition. While offense may be a challenge for this squad, at least they'll know the rim will be protected as well as any team in the country.
Oklahoma (19-16) – Under-the-radar pieces
Oklahoma's starting backcourt is likely to feature mid-major transfers in Nevada's Grant Sherfield and George Washington's Joe Bamisile. Its frontcourt is manned by Tanner Groves, who started his career at low-level Eastern Washington. That core, plus former three-star recruit Jalen Hill, could be the Sooners' best players this season.
Of course, talent is talent, and the team's quartet of top players combined to average 56.1 points per game last season. Sherfield, in particular, was awesome two seasons ago, making first-team Mountain West. Oklahoma could also get strong production from sophomores Bijan Cortes and CJ Noland.
All said, being under the radar has long been a strength of head coach Porter Moser, the architect behind multiple Loyola Chicago Cinderella tournament runs. Should he get the most out of the players on his roster, the Sooners could be a tough out in Big 12 play.
Iowa State (22-12) – Defense
Iowa State finished last in the Big 12 in points per game last season, lost its only two double-digit scorers, and St. Bonaventure transfer Jaren Holmes is the team's only player who's ever averaged more than 12 points per game. So surely, its strength is on the other end of the court, where the Cyclones could have one of the best defenses in the entire sport this season.
Head coach T.J. Otzelberger runs an aggressive scheme and can afford to crank up the pressure even more with two-time A-10 Defensive Player of the Year Osun Osunniyi protecting the rim.
Ignoring the offense, Iowa State has the potential to match its sparkling rating of No. 5 nationally in KenPom's defensive efficiency rating. Considering the lack of scoring, the Cyclones may have to reach that mark to make the NCAA Tournament again this year.
Kansas State (14-17) – Newcomers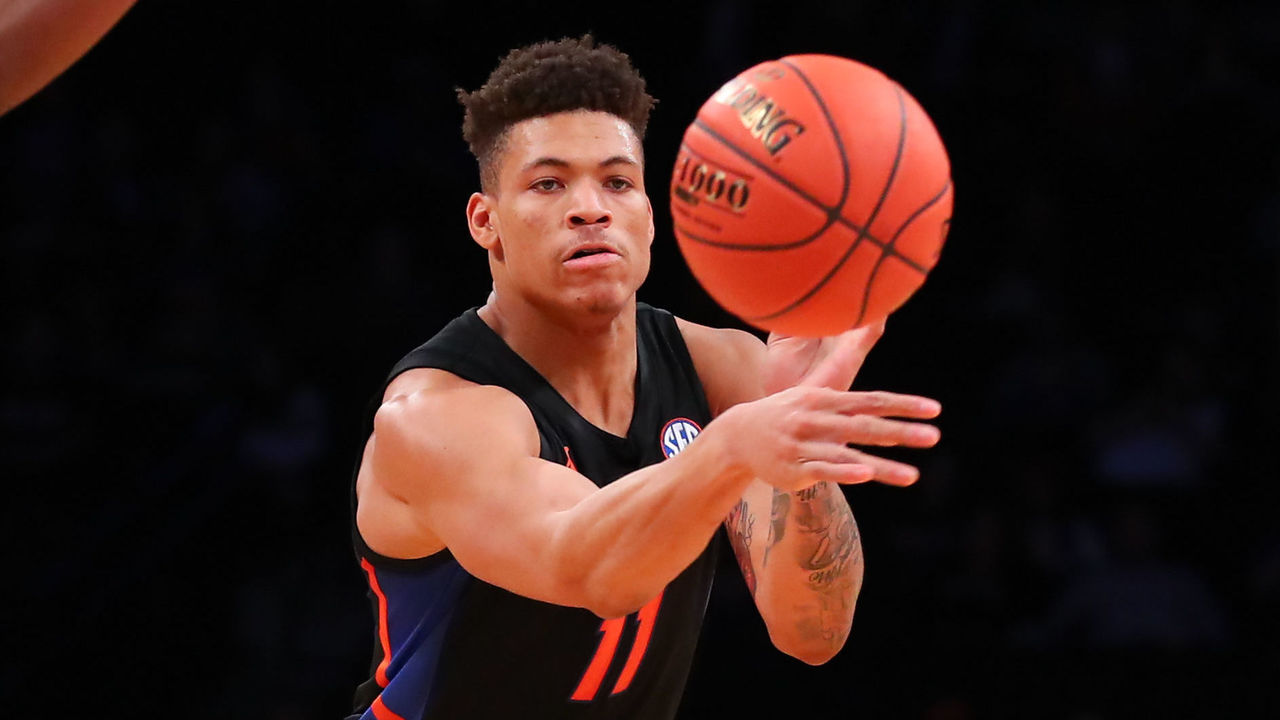 Only two players remain from last year's Kansas State roster after head coach Bruce Weber was replaced by former Baylor assistant Jerome Tang. Then again, for a team that finished with a sub-.500 record last season, a house cleaning may be a good thing.
Starting point guard Markquis Nowell headlines the returnees, but there are a handful of intriguing newcomers, including former Arkansas starter Desi Sills and top junior college prospect Nae'Qwan Tomlin. However, the most interesting new piece has to be former Florida star Keyontae Johnson.
If Johnson can get to a similar level he was at with the Gators prior to missing two seasons due to a heart issue, Kansas State has a shot to be quite competitive this season. Including Johnson, the Wildcats' season rests largely on the fresh faces on campus.
West Virginia (16-17) – Tre Mitchell
It's tough to put the success of a team all on one player, but it's somewhat justified when it comes to the case of West Virginia forward Mitchell. The Mountaineers lost eight of their nine leading scorers from last season and replaced them with some solid, energetic defenders and rebounders, but no one with the scoring pop of Mitchell.
Mitchell was exceptionally productive during his two seasons at UMass, averaging 18 points, 7.2 rebounds, 2.0 assists, 1.2 blocks, and 1.1 steals per game while still making 49% of his field goals and 34% of his 3-pointers. His success saw him land at Texas as a transfer last season. However, inconsistent playing time and personal issues saw him leave the team before the end of the year.
If Mitchell can be the offensive centerpiece he was in Amherst, then West Virginia has a shot to make a run to the NCAA Tournament behind a slew of role players. If he can't produce, it may be a long season for Bob Huggins and Co.