Lillard, Beal, and the profits and pitfalls of NBA co-dependency
For all the tidy narratives and talking-head fodder they engender, NBA players' professional decisions don't exist within any kind of moral value system.
Stars in today's league choose to exercise their agency in their own distinct ways. Those who prefer to remain in one place and stay true to their incumbent organizations aren't inherently better or worse, bolder or meeker, or more or less serious about winning than those who seek to change their situations by exploring free agency and requesting trades. Players have differing priorities that lead them to make different choices for different reasons.
That's important to remember when considering the cases of Damian Lillard and Bradley Beal, both of whom were drafted in 2012 and still play for the teams that selected them. They're outliers in a league increasingly defined by player movement and star realignment. Among active players, only Steph Curry and Udonis Haslem (who barely qualifies as an active player) have been with their teams longer, and Curry's had six Finals runs and four championships to incentivize him to stick around the Bay.
Neither Lillard nor Beal has experienced anything close to that level of team success in Portland or Washington, respectively. Both those franchises are considerably further away from contending now than they were a few years ago.
That the two players remain rooted in place speaks not only to their priorities but to those of their teams. Other organizations might have shed their illusions of near-term competitiveness by now and resorted to the nuclear option of trading their tentpole stars and commencing a ground-up rebuild. But the Blazers and Wizards value the on- and off-court contributions of their stars – and the respectable status they confer on their franchises – too much to hit that big red button. So, the two just signed lucrative new deals that will keep them and their longtime employers glued together for the foreseeable future.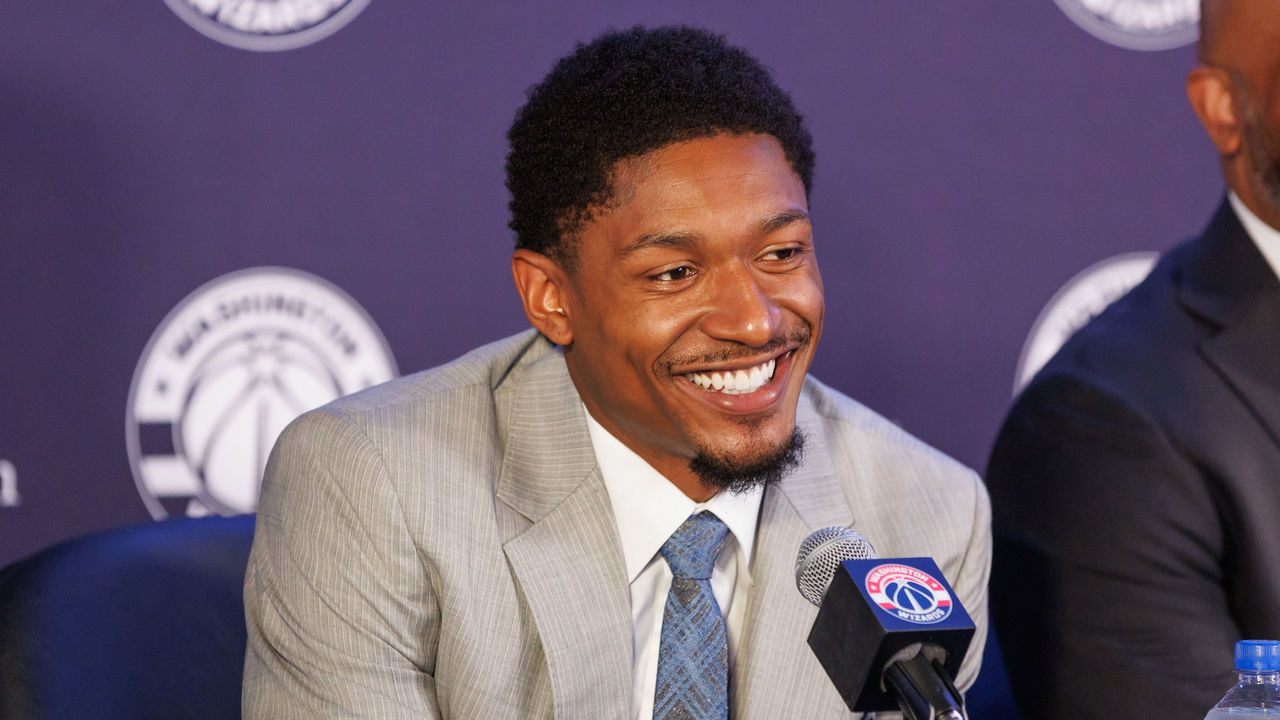 Washington gave Beal a five-year, $251-million max deal that includes a fifth-year player option, a 15% trade kicker, and, most surprisingly, a no-trade clause. That last stipulation makes Beal the only player in the league with the power to veto any transaction that would send him elsewhere. Lillard, who still has three years left on the super-max extension he signed in 2019, just tacked on an extra two years at a projected $122 million (!!) to ostensibly remain in Portland through his age-37 season in 2026-27.
The word "loyalty" gets tossed around so liberally in these discussions that it's practically lost all meaning. It's not even necessarily the right prism through which to view these player-team relationships. Money, comfort, pragmatism, influence, organizational status, and image consciousness are all factors that can inform players' decisions. Lillard has basically made loyalty a core part of his brand. That's not to say he isn't genuine, just that most players are conscious of – and concerned with – how they come across. They're human, after all.
Both Lillard and Beal have demonstrated with their actions, and their words in some cases, that winning championships isn't necessarily their top priority, at least not at the cost of all the other things they value. Before Beal agreed to extend his last contract in 2019, then-new GM Tommy Sheppard indicated that the All-Star guard would have a say in how the team was built. It's easy to see why Beal would value that kind of equity, which he's spent years accruing in Washington and likely wouldn't possess anywhere else. Lillard has similarly made it clear that he takes pride in the culture he's helped establish in Portland and takes his responsibility seriously as the franchise's central gravitational force.
On a competitive level, both have been open about the fact that they would rather be the driving forces trying to push the boulder up the hill from the bottom than join a potentially stronger group partway through the climb.
"I'd be happy with it because I don't think anybody wouldn't be happy being a champion, but it wouldn't be as fulfilling to me as I would want that moment to be," Lillard told reporters after inking his extension.
"Something that's missing in our league is the character and the fight and the passion and pride about not just the name on the back, but the name on the front."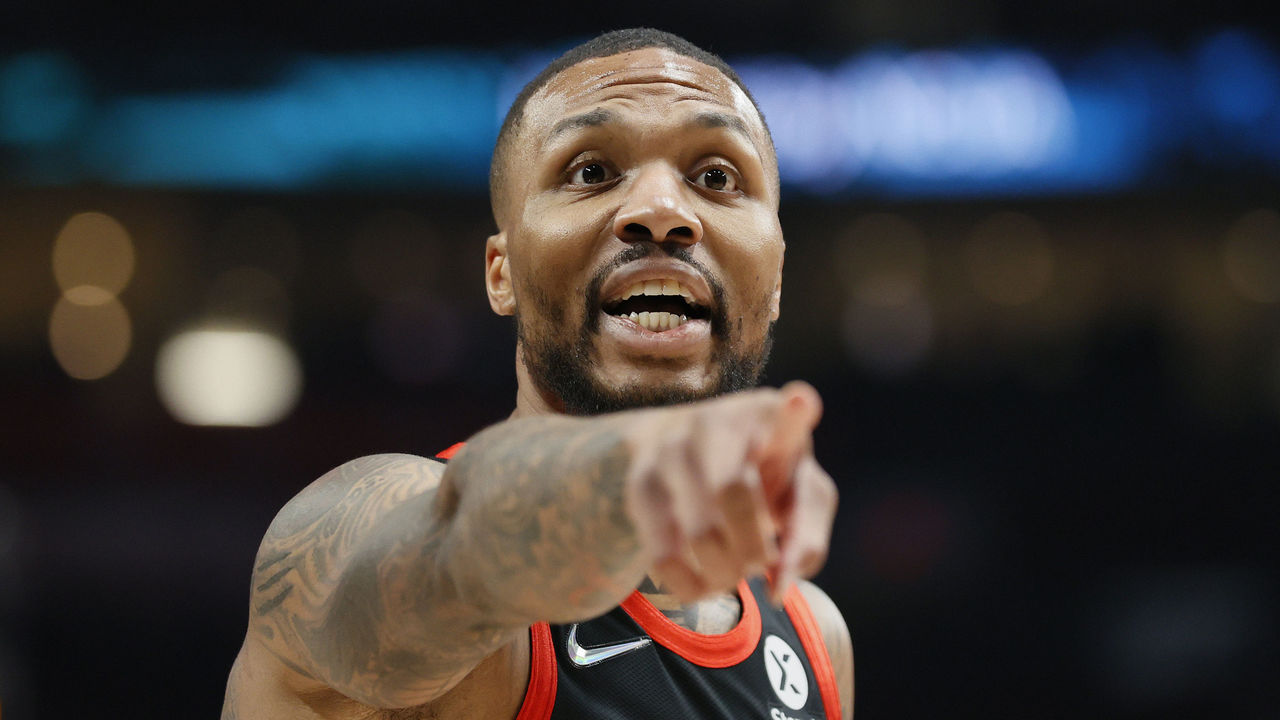 "Winning a championship here would mean the world to me," Beal said after signing his new deal. "That would mean more than up, leaving, and playing with four other All-Stars. I firmly believe in my heart that I can win here."
It would be easier to feel inspired by that embrace-the-grind mentality if the climb didn't look impossibly steep for both players right now. Their onetime backcourt co-stars are gone, their teams are in various stages of reconstruction, and it's increasingly hard to imagine them matching, let alone surpassing, the heights they reached during their teams' respective peaks. (In Beal's case, that was Game 7 of the Eastern Conference semis in 2017; for Lillard, a West finals berth two years later).
Beal has reportedly talked about wanting to be the Dirk Nowitzki of Washington, but he's never sniffed Nowitzki's level as a player. The Wizards also haven't put together a single 50-win season during his tenure, something Nowitzki's Mavericks accomplished 11 years in a row before winning a championship.
It's not entirely fair to lump Lillard and Beal together because Lillard has always been much better and owns a track record of being the best player on competitive teams. He's carried the Blazers to top-three offensive ratings in each of his last three healthy seasons, something Beal's never come close to doing.
Even after shedding three starters, including C.J. McCollum, as part of a tanking effort last season, Portland's supporting cast – featuring Anfernee Simons, Jerami Grant, Jusuf Nurkic, Josh Hart, Nassir Little, and Gary Payton II – looks much stronger on paper than Washington's. Simons looks more likely to grow into a suitable wingman than anyone currently on the Wizards, even if defensive concerns with a Lillard-Simons pairing inevitably persist.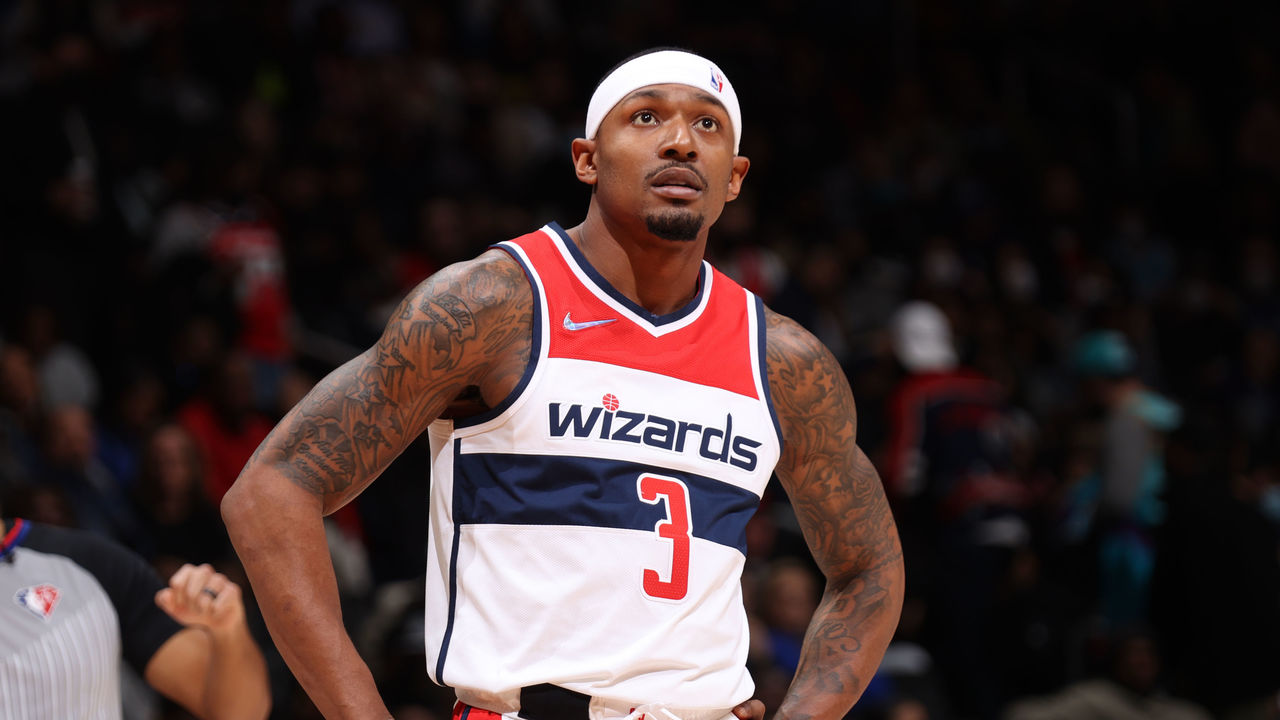 Beal isn't nearly the shooter, self-creator, or playmaker Lillard is, but he's an elite three-level scorer who can cook on or off the ball, and he's still only 29. There are a lot of reasons it would've made sense for the Wizards to trade him before he came due for a new contract, but it's not like holding onto a player like Beal through his prime is an objectively bad decision.
It's hard to find players as good as these two, so you can understand why their non-glamor-market teams aren't taking them for granted and will perform gymnastic feats of bending over backward to keep them around. The whole league can't just be contenders and rebuilders. There's something to be said for putting a competent team on the floor. At the very least, the Blazers and Wizards should be competent for the next little while.
After fumbling around for a few years in the wake of John Wall's injury-induced collapse, Washington has finally put a solid infrastructure around Beal, with plenty of complementary ball-handling, size, and interior defense. Sheppard has done well to remake the roster since taking the reins. Most notably, the GM used a chain of trades that saw him turn Wall's albatross contract into Kyle Kuzma, Monte Morris, Will Barton, and Kristaps Porzingis, with one moderately fun season of Russell Westbrook in between. He also snagged Daniel Gafford for virtually nothing along the way.
GM Joe Cronin's regime in Portland has also gotten off to a promising start, with a clear emphasis on defense begetting the offseason additions of Grant and Payton.
Both teams clearly need to improve at that end of the floor, and Lillard and Beal need to be part of the solution – or at least less of the problem. The Wizards have been a bottom-10 defense the last four seasons, and the Blazers have been in the bottom four the previous three campaigns. It's hard to be taken seriously as a playoff team when you can't defend at an elite level. And it's hard to defend at an elite level when the guy taking up about 40% of your cap is a glaring defensive liability.
There's a kind of co-dependency at play in these relationships. That's fine for right now when both sides are getting something out of the arrangement, but it could lead to some unpleasantness down the road if progress continues to stall. These teams and players might eventually reach a point where they decide splitting up would be best for all parties, but extricating themselves from each other will be far easier said than done.
The NBA is littered with examples of how quickly things can change and how precipitously a player's trade value can flatline after signing a max contract that takes him well into his 30s. (Washington has plenty of firsthand experience.) As it is, Lillard and Beal are coming off massively disappointing, injury-curtailed seasons. It might not be far off if they aren't already on the downslope. Even if the Wizards want to move on, and Beal has retained enough trade value to help them properly reboot, he can exercise the veto power the front office has granted him to control his destination and, by extension, Washington's return.
There are also downside risks for the players despite the gargantuan financial incentives. Signing mammoth long-term contracts can compromise players' mobility because of how difficult those deals are to trade. The sheer number of players and contracts that a team would need to cobble together to match salaries for Lillard or Beal would be prohibitive for a lot of clubs. And that's before even getting into the draft and prospect capital that a team would have to include to make such a trade worth Portland's or Washington's while. Even Kevin Durant is struggling to get himself traded right now for some of those same reasons.
Maybe Lillard and Beal don't care. They both insist they have every intention of being Blazers and Wizards lifers, respectively. But they wouldn't be the first stars to profess devotion to their franchises only to question the merits of that dedication later. Kevin Garnett remained fiercely committed to the Minnesota Timberwolves for the first 12 years of his career before finally cutting bait and green-lighting a trade to Boston. He'd spent over a decade doing his damnedest to drag middling supporting casts to the playoffs, but with so little help, he managed to win only two playoff series up to that point. Was the grind worth it to him in the end?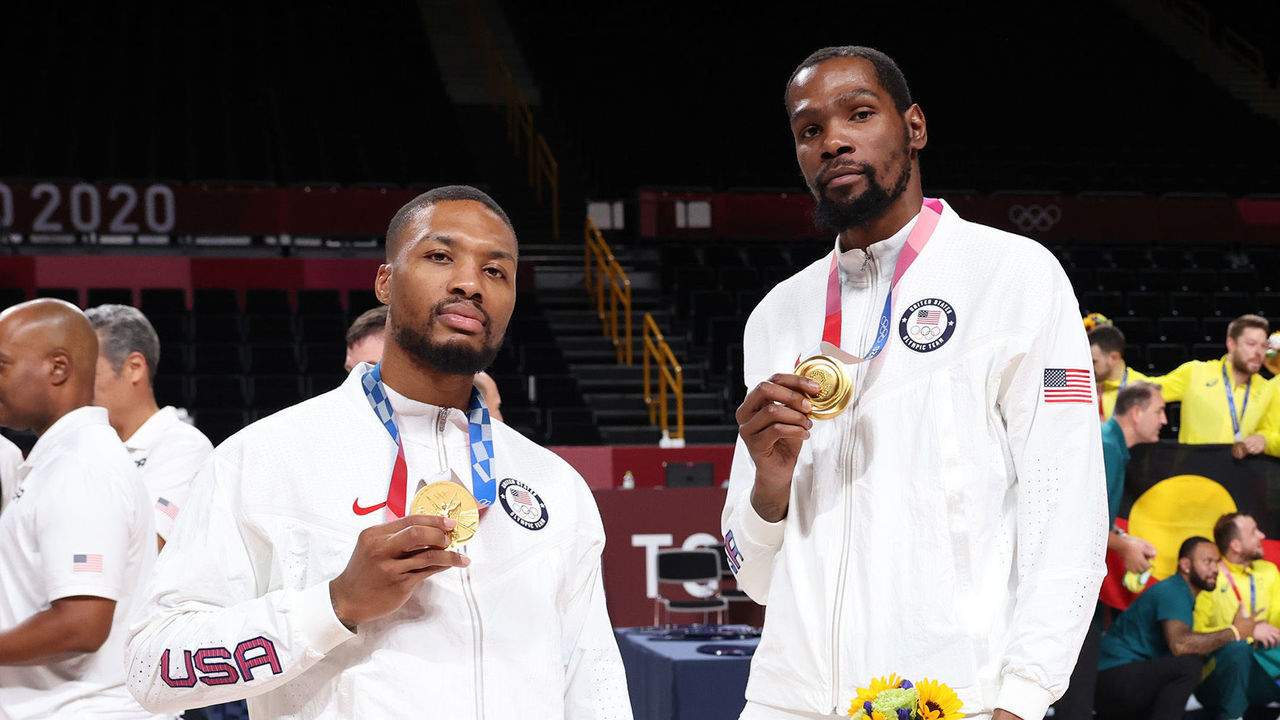 "Loyalty is something that hurts you at times because you can't get your youth back," Garnett said three years into the late-career Celtics tenure that saw him reach two Finals and win a championship. "I can honestly say that if I could go back and do my situation over, knowing what I know now … I'd have done it a little sooner."
Almost a decade later, Garnett's come-to-Jesus moment still resonated with angsty superstars around the league.
"When you hear that, it makes you think," Anthony Davis, another 2012 draftee who was then six years into his Pelicans tenure, said of Garnett's comments. "Because you wonder if you're following in that same path."
Davis publicly demanded a trade out of New Orleans a few months later. The following year he was in a Lakers uniform hoisting the Larry O'Brien Trophy.
Again, that's not to say Davis did the right thing or that Lillard and Beal should be following that blueprint. They're being true to themselves, and that's all that matters. But it's worth pointing out that perspectives and priorities shift over time. And you'd hope for Lillard's and Beal's sakes that if they do ever change their minds about what they want out of their careers, the right doors will still be open to them.