LeBron reacts to World Cup doppelganger
LeBron James has a lookalike at this year's World Cup.
While tuning into Thursday's match between Cameroon and Switzerland, some people noticed a resemblance between the Los Angeles Lakers star and Cameroon forward Bryan Mbeumo.
James chimed in on Instagram, joking, "I mean, I got work to do in other places too!"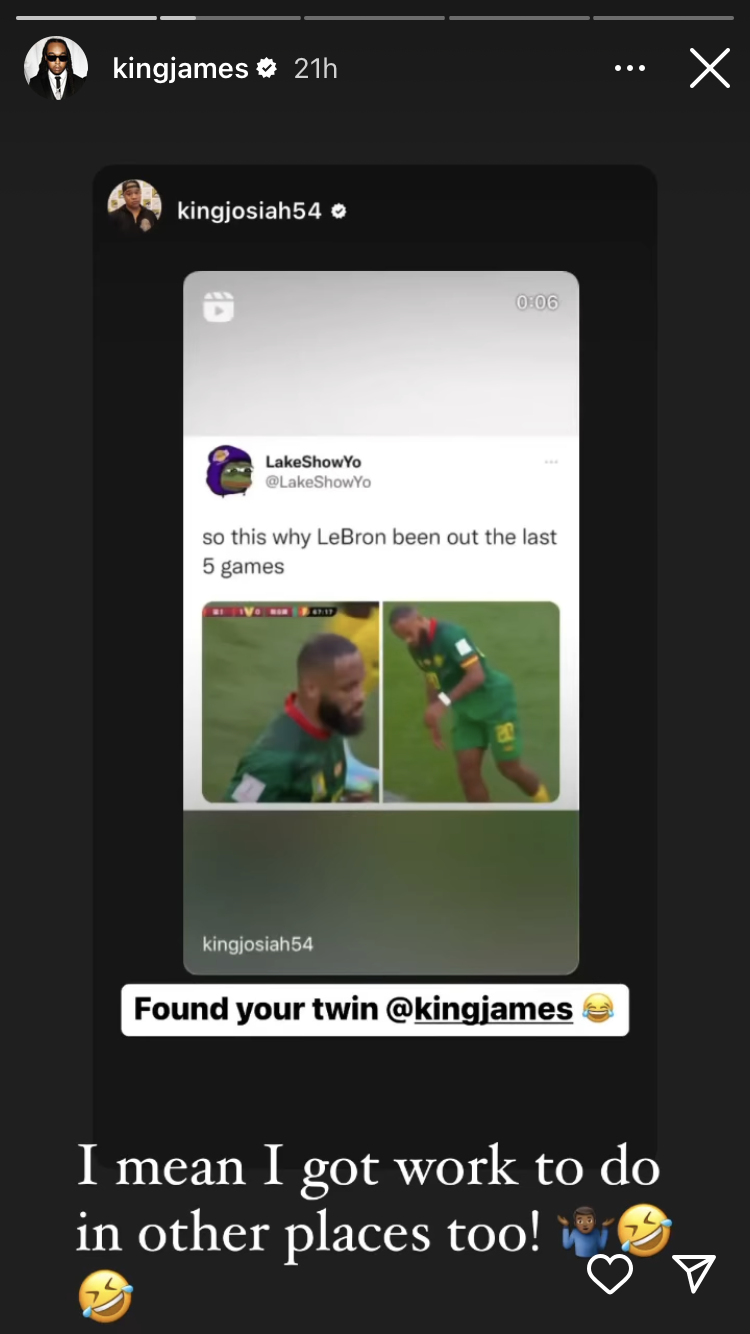 It turns out James isn't the only NBA player with a World Cup doppelganger. His former Lakers teammate Kyle Kuzma also noticed a resemblance between himself and Brazilian forward Richarlison.
A Kyrie Irving lookalike was spotted too.
James has been sidelined for the Lakers' last five games due to a left adductor strain but is reportedly expected to return Friday against the San Antonio Spurs.