Ayton stays put: 3 takeaways from the NBA's latest offseason domino
One of the NBA offseason's biggest remaining dominoes fell into place this week, with Deandre Ayton staying put in Phoenix after the Suns matched the four-year, $132.9-million offer sheet the big man signed with the Indiana Pacers.
What does Ayton's new agreement with the Suns mean for Phoenix? Where do the Pacers go from here? Should this change Brooklyn's strategy toward a potential Kevin Durant trade? Are any other teams affected? Here are the big questions still lingering after Ayton and the Suns put pen to paper.
Suns lose in the big picture
The Suns' reluctance to give Ayton a full max – which would've come in around $179.3 million over five years – has been well documented. In that respect, some may see this as a minor victory for Phoenix. Other teams could only offer Ayton four years with smaller yearly raises, so the Suns saved more than $47 million over the life of Ayton's new contract by matching Indiana's offer rather than maxing him themselves.
Phoenix also ended up with one less year of commitment to a big man it didn't view as max-worthy while still retaining Ayton as an overall asset four years after drafting him first overall ahead of Luka Doncic.
In truth, there's little to celebrate here for the Suns.
Coming off a 2021 Finals berth and a league-leading 64 wins in 2021-22, Phoenix is absolutely in win-now mode, particularly given the team's reliance on 37-year-old Chris Paul. Saving tens of millions of dollars on Ayton between 2023-27 means nothing when the Suns had to sacrifice short-term flexibility to do it. Matching the offer sheet means Phoenix can't trade Ayton until Jan. 15, 2023, and he'll have veto power over any deal for another six months after that.
The Suns' most obvious (and perhaps best) trade chip suddenly may not be tradeable until the team's window of contention has already closed. Suppose Durant stays a Net until January, and the Suns remain his preferred destination? What if Ayton decides he doesn't like the idea of Brooklyn or any other potential trade that boosts Phoenix's championship odds?
For at least the first three months of the season, the young big man who doesn't feel valued will return to a club that doesn't value him and a coach he's seemingly clashed with. That doesn't exactly inspire confidence for a team likely heading into its last chance to win together.
If you're concerned about team owner Robert Sarver's bank account, rejoice. But if you're hoping the Suns maximize every ounce of championship potential this season, mourn.
Nets should keep KD (for now)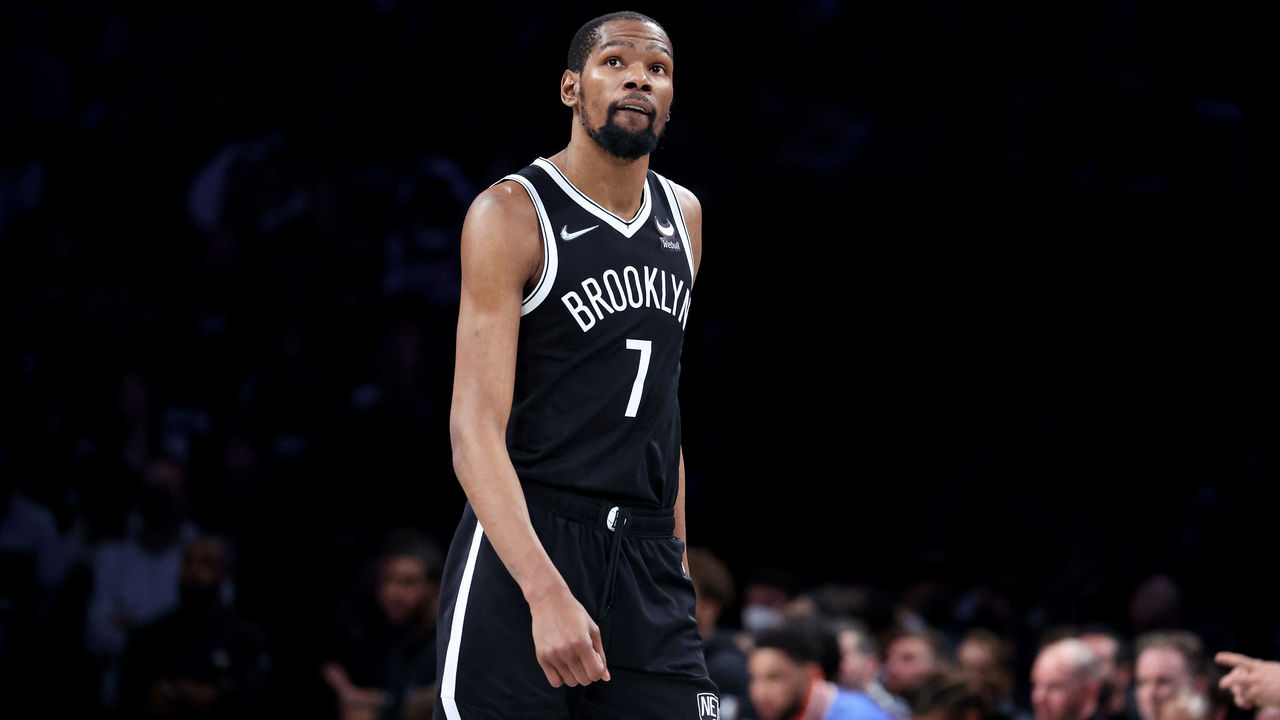 Durant's preferred landing spot temporarily lost its best trade chip, which only reaffirms that there are two possible outcomes for Brooklyn. The Nets can either trade the legend for far less than they're currently asking for or start the season with Durant still in the fold.
I'd bet on the latter.
With four years left on Durant's contract and little reason to believe he'd hold out or dog it on the court, Brooklyn has much of the leverage here. Simply keeping Durant on your basketball team is a pretty good fallback option.
Sure, there are risks associated with letting Durant start the campaign in Brooklyn, where an injury could derail what's left of his still impressive trade value. There are also questions about the merits of heading into training camp with a team of disgruntled, mercurial superstars. Rival clubs will certainly echo those points in hopes of pressuring the Nets to take the best offer on the table this summer.
That would be easier to do if there was a club out there ready to meet Brooklyn's outrageous demands or even come close. The Raptors aren't going to sacrifice potential team control over Scottie Barnes' age-21 through age-28 seasons for Durant's age-34 through age-37 years. Some young stars (such as Heat center Bam Adebayo and Nuggets guard Jamal Murray) can't be traded to the Nets while Ben Simmons remains on the roster, which necessitates a more complicated, three-team blockbuster.
If the best offers out there right now are built around players like OG Anunoby and Gary Trent Jr., for example, or Tyler Herro, for that matter, then there's less risk in Brooklyn waiting it out until more players become trade-eligible in the winter.
Myles Turner, anyone?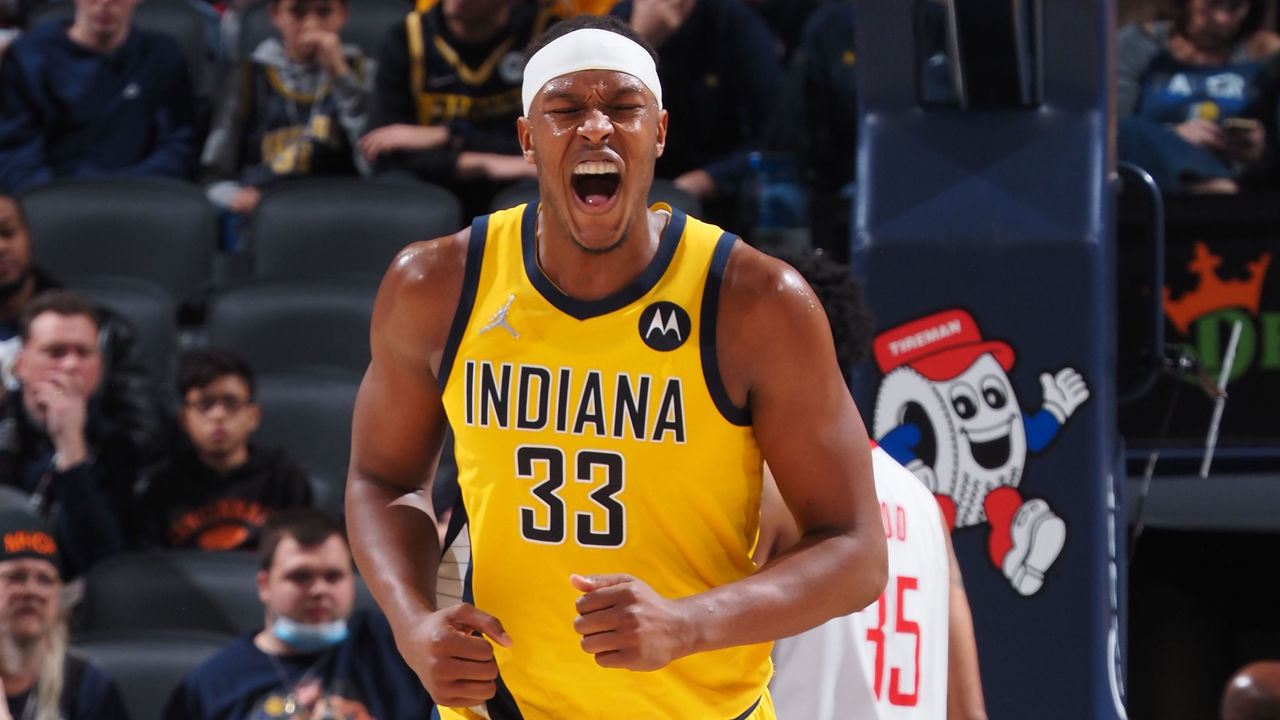 How Ayton's new contract impacts the Durant sweepstakes is understandably the talk of the town. However, a Turner move is likely more realistic.
The Pacers' pursuit of Ayton is another signal that the Turner era in Indiana is coming to an end after years of trade rumors.
It makes sense. Turner's a year away from free agency, and the Pacers are years away from contending. They would rather turn the team's longtime big man into something of value instead of losing him for nothing next summer. The franchise has always prided itself on retooling without bottoming out – Indiana picked in the top six of the draft for the first time since 1988. But trading Malcolm Brogdon and missing out on Ayton should expedite a full-blown rebuild for a team that hasn't won a playoff series since 2014 and lost 57 games last season.
The market for Turner should be fascinating. On the one hand, it's hard to see teams lining up to trade anything significant for an injury-prone center who could be a one-year rental.
On the other hand, it's tough to find impactful rim-protectors who are also capable of spacing the floor on the offensive end, even if Turner's jumper has fallen off the last couple of years. Turner's team-friendly, $18-million cap hit is also easy to match salaries for.
Turner's missed 65 games over the last two years, but his health is less of a concern for teams committed to the 26-year-old for only one season.
On the right squad, Turner can be a Defensive Player of the Year candidate while shooting roughly league average from deep. That's the kind of impact that could swing the title race if he's healthy come the playoffs.
Joseph Casciaro is a senior writer for Footballlifestyle.