All that Jazz: 4 reasons to believe in Utah's hot start
The Utah Jazz have been a revelation to start the season.
Almost unanimously projected to toil at the bottom of the standings after trading Donovan Mitchell, Rudy Gobert, Bojan Bogdanovic, and Royce O'Neale to stockpile draft picks, the Jazz have instead raced to a 10-3 start.
With the NBA approximately 15% of the way through its 2022-23 schedule, Utah sits atop the Western Conference and trails only Milwaukee in the overall standings. The predictable response to such a development: it's still early, and the Jazz will end up where they belong as the grind of an 82-game season wears on. But the manner in which Utah has gone about these first 10 wins suggests anything but.
Here are four reasons to believe in what the Jazz have done so far.
Win profile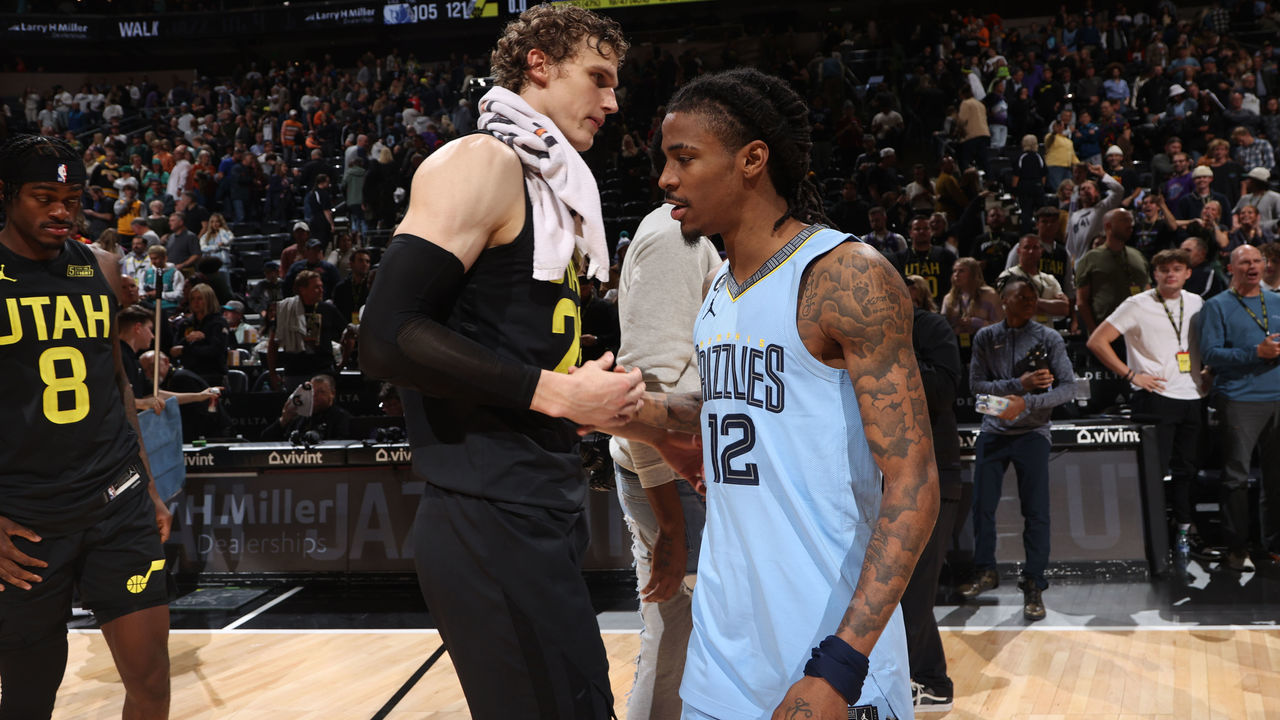 It's one thing for a surprising team to win 10 of its first 13 games while utilizing a soft schedule to get a head start. That's not what the Jazz have done.
Utah opened the season by blowing out a Nuggets team expected to contend for the West crown. It followed that up by rallying back from 17 points down to win in Minnesota against Gobert's Timberwolves. The Jazz held on to edge an upstart Pelicans team for an overtime road victory, and swept a mini two-game series against a Grizzlies team that won 56 games last year and is 8-2 against non-Jazz opponents this season. They hung a combined 269 points on a then second-ranked Lakers defense over two wins against the purple and gold, with a road victory over the Paul George-led Clippers sandwiched between. The Jazz's most recent victory in Atlanta saw them beat a streaking Hawks team that just dealt Milwaukee its first loss of the season.
Eight of Utah's first 13 games were on the road. The Jazz went 5-3 while holding serve at home, where they're 5-0. If you were hoping to use the Jazz's schedule to discredit their stunning start, you're out of luck.
Point differential
Prognosticators will tell you that a team's point differential is a better indicator of future success than its early record. That does bring the Jazz back down to earth somewhat; while Utah boasts the league's second-best win percentage, its point-differential ranks only … fourth overall.
The only teams outscoring opponents by a greater margin than Utah's 6.1 points per game: Phoenix, Milwaukee, and Cleveland. On a per-possession basis, the Jazz have outscored opponents by 6.3 points per 100 possessions, which also ranks fourth. According to Basketball Reference's pythagorean wins formula, which uses point differential to estimate how a team is over or underperforming its overall quality of play, the Jazz have played like a team that should be 9-4 after 13 games. Not quite 10-3, but still elite.
Two-way balance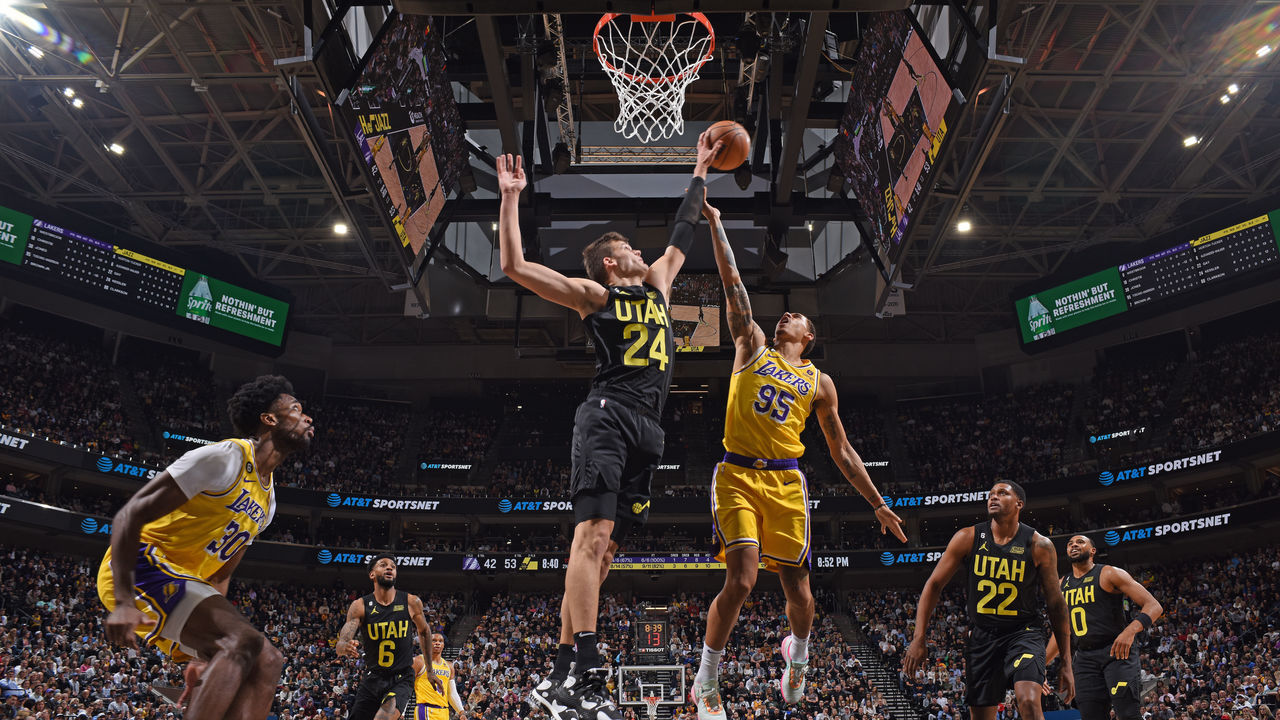 As of Friday morning, the Jazz are one of only four teams boasting top-10 marks in both offensive and defensive efficiency.
Under new head coach Will Hardy, the Jazz have constructed a crowd-pleasing offense that shares the ball, takes – and makes – a bunch of 3-pointers, and crashes the offensive glass to feast on second-chance points. They also turn opponents' turnovers into points more efficiently than all but four teams.
The Jazz have six players averaging double-digit scoring numbers (Lauri Markkanen, Jordan Clarkson, Collin Sexton, Kelly Olynyk, Mike Conley, and Malik Beasley), and employ a bevy of capable shooters and playmakers in their regular rotation. At 35, Conley is averaging a career high in assists. Add it all up and, despite the fact the Jazz don't get to the free-throw line very often and turn the ball over too often, they still own the league's second-most efficient offense (116 points per 100 possessions).
On the other end, Utah's 10th-ranked defense may be less sustainable. Olynyk, Jarred Vanderbilt, Talen Horton-Tucker, and rim-protecting rookie Walker Kessler have been good, but the Jazz can be weak at the point of attack, have allowed the second-highest frequency of shots at the rim, and own the league's worst defensive rebound rate.
Still, it's not all bad. Though not for the weak of heart, the Jazz are seemingly giving up the rim to take away opponents' 3-pointers. Utah ranks third in limiting corner threes and in limiting 3-point attempts overall, which has resulted in the Jazz outscoring opponents from behind the arc by an average of 15.9 points per game.
According to Cleaning The Glass, Utah's defensive shot profile – which takes into account league-average percentages from various spots on the court – ranks 17th. The team's defense is likely to slide from its current perch in the top 10, but it's not on track to completely bottom out. If the offense can keep humming and the Jazz continue to win the math battle behind the arc, a mediocre defense will be enough to keep them competitive.
Lauri Markkanen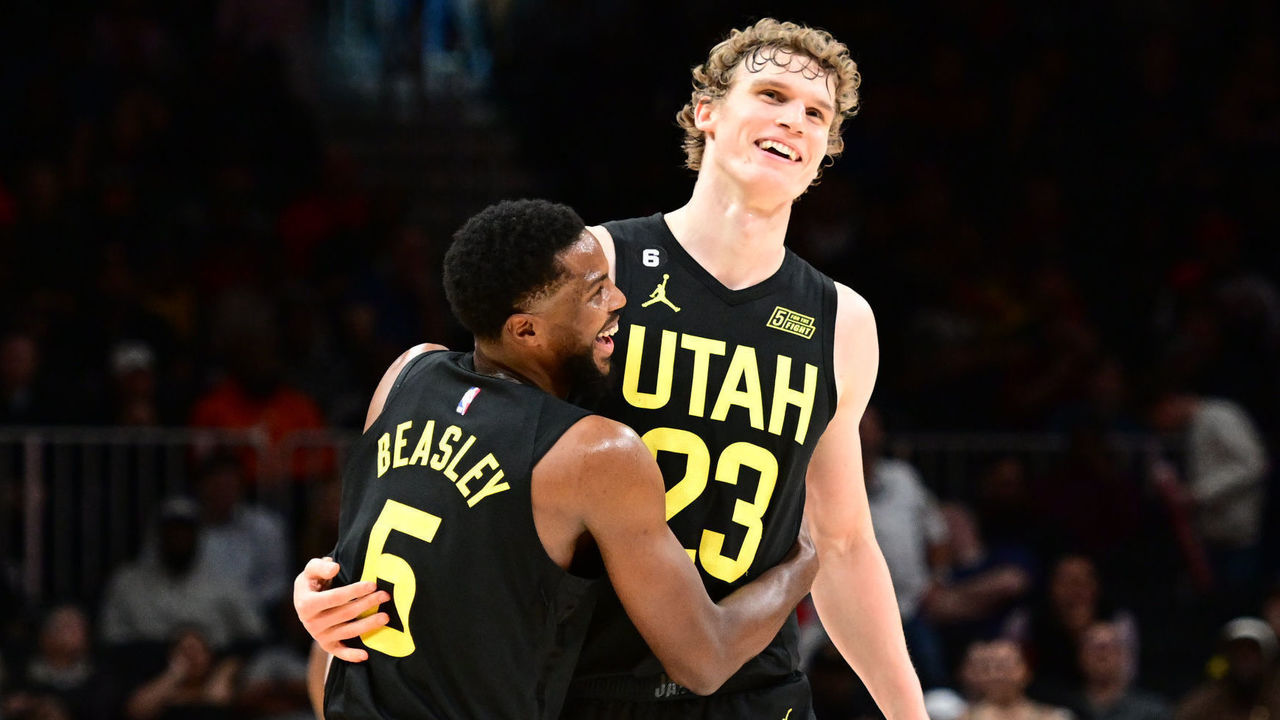 Depending on how you view this, Markkanen's performance can be used both for and against any arguments that Utah's for real.
On one hand, you can look at what the Finnish big man has done in his NBA career prior to this season and surmise that his All-Star caliber start to the year is fool's gold. On the other hand, you can look at what Markkanen has done so far in Utah, add in the fact he averaged nearly 25 points per game to lead Finland to the Eurobasket quarterfinals this summer, and argue the Jazz have the type of star talent every team needs to compete atop its conference.
Markkanen is more of a giant wing than a big man at this point, and he's thriving. On an individual level, he's cut down his 3-point attempt rate (from 54.1% of his shots last season to 40% this year), he's driving more, and he's used those drives to up the frequency of his shot attempts from floater range. On one play in Wednesday's victory in Atlanta, Markkanen caught the ball on the perimeter as the Jazz ran into their offense, drove by a closing-out John Collins after a pump-fake, then took Collins off the dribble, hit him with a Eurostep, and finished with a tough floater over the Hawks big man.
Last season, 14.4% of Markkanen's field-goal attempts came within three-to-10 feet of the rim, according to Basketball Reference. This year, 26.3% of his attempts are coming from that range, with Cleaning The Glass indicating that Markkanen's short mid-range shot frequency is in the 71st percentile among forwards. He's also seeing and making plays for others more than ever before, perhaps a result of what's become a contagious Jazz offense.
The 25-year-old has always been an efficient scorer as a 7-footer with impressive on-ball abilities (and off-ball mobility). If he sticks to this shot diet in a flowing offense, there's no reason he can't be an impact scorer on good teams for the bulk of his career. That doesn't mean he'll continue to shoot 65% from 2-point range or that he'll be the leading scorer on a .700 team, but a secondary offensive role on a contending team – whether on a future iteration of the Jazz or elsewhere – isn't far from reach.
The Jazz aren't going to play at a 63-win pace all season, and the executive team led by Danny Ainge and Justin Zanik are still liable to shop veterans like Conley, Clarkson, and Olynyk. The ceiling for this team is much lower than a standard 10-3 team. But the floor is much higher than even the most optimistic observer could've imagined. It's hard to see this team falling out of the play-in tournament, let alone finishing with a bottom-five record.
The Jazz play together and have all the underlying markers of a legitimately good team. After a disappointing end to the Mitchell and Gobert era in Salt Lake City, Jazz fans can both celebrate a surprisingly fun and competent team in the present, and imagine a future buoyed by one of the league's most enviable collections of draft capital.
Joseph Casciaro is Footballlifestyle's senior content producer.